This post is in partnership with Conscious Items and may contain affiliate links, in which I will make a commission if you purchase via the links. Photography and opinions are my own.
From apatite to quartz, Conscious Items provides a vast selection of only the best crystals, jewels, and natural stones. Crystals from Conscious Items assist you at every turning point in your life's journey since they believe that life is a blessing and that it should be lived with intention. Want to save? Use coupon code HILLESHA at the online checkout.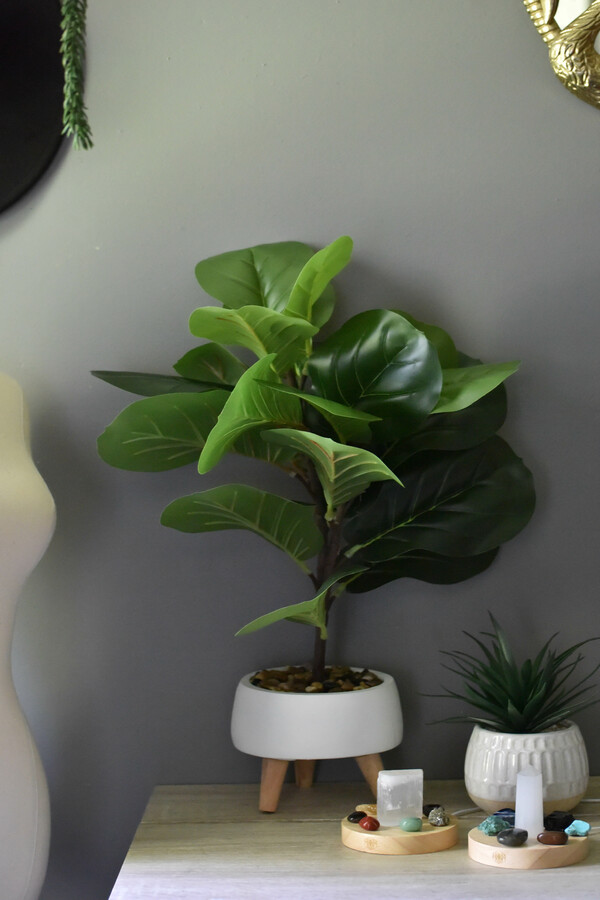 You can be confident that every product at Conscious Items has been carefully chosen for various purposes, whether you're looking to improve clarity, enrich your life, or clear energy congestion. This company recognizes that they are utilizing energy that flows through the forests where we live since they are inspired by natural energy. These woods give us essential oxygen that supports life.
Conscious Items has teamed up with Trees.org's Trees for the Future program for replanting in response to the millions of hectares of trees lost each year, which impacts our animals, ecology, weather, and even our climate. They're helping to plant hundreds of thousands of trees with the assistance of the nonprofit organization Trees.org in order to restore invaluable land and enhance the lives of thousands of families.
Conscious Items allows you to make a difference in the lives of many people while also protecting the environment with every order you make.
Give the Gift of Manifestation with Conscious Items
The Best Manifest Gifts
---
When it comes to energy defense, the Sacred Protection Lamp covers all bases with Selenite, Hematite, and Black Tourmaline. This lamp offers everything you need, whether you're trying to clear your space, eliminate the bad effects of EMFs, or release stuck negative energy in your body. All you have to do is attach the lamp to a power outlet and turn it on.⁠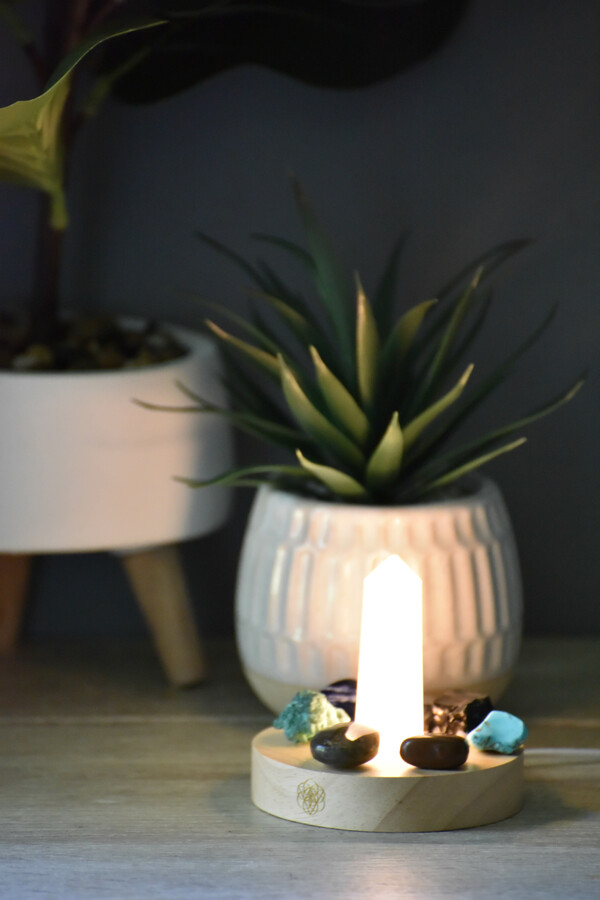 Hematite opens the root chakra and anchors your energy, while Labradorite assists you in banishing unfavorable ideas. Turquoise assists you in finding self-acceptance and expressing yourself in a way that is impossible to misunderstand, while Malachite strengthens your inner fortitude and opens the heart chakra. While Sodalite prevents EMF radiation and eases sleeplessness, Tiger's Eye shields you from the evil eye and raises your self-esteem.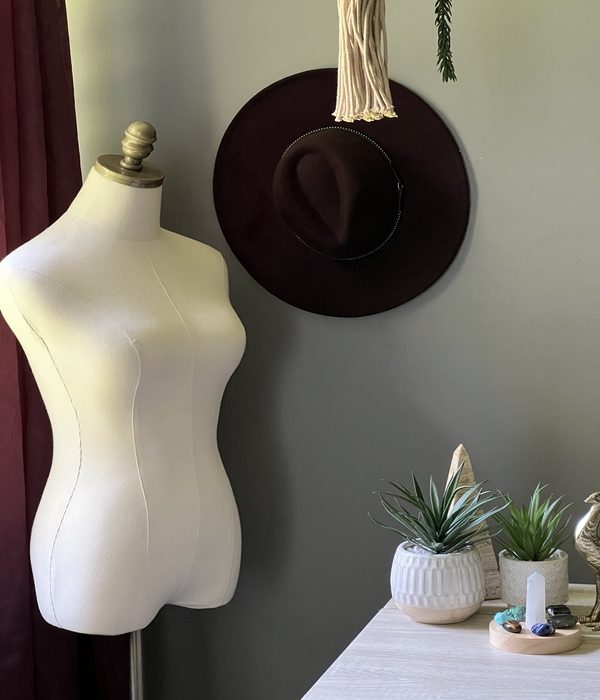 This gentle light is the ideal protection item for both beginners and experts alike due to its eight potent gemstones and the holy geometry of the golden mandala carved into the lamp's base.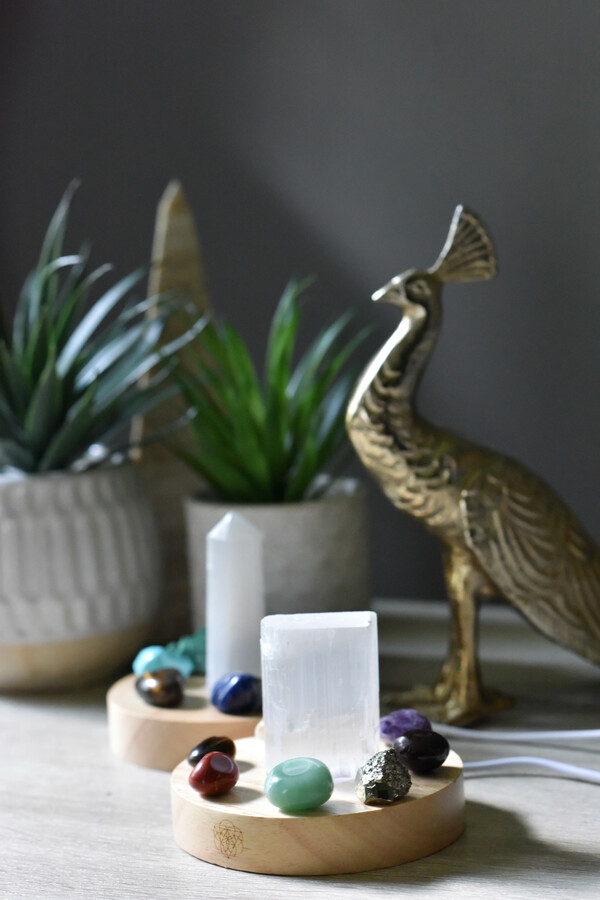 The Money Magnet Lamp is such a powerful lamp that is an abundance-attracting marvel that merges the power of 8 magnificent healing stones. From Pyrite to Citrine, Aventurine to Tiger's Eye, this lamp is a manifestor's dream!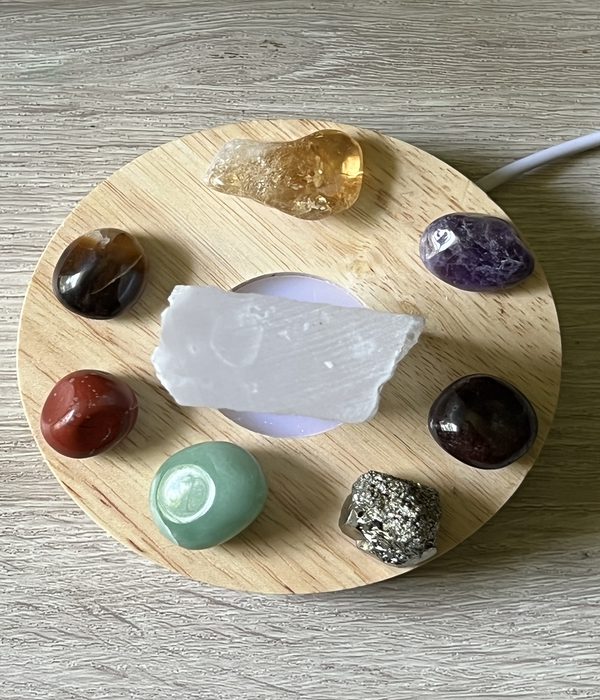 There are seven other stones and each one devotes its vitality to attracting riches, surrounding the Selenite light. Its warm light encourages you to concentrate more intently on your objectives and dispels doubts that can limit your aspirations.
Green Aventurine and Tiger's Eye are also considered lucky manifestors, and Pyrite and Citrine are well renowned for bringing an infusion of prosperity and abundance. Red Jasper and Garnet make sure you stay grounded, even when your head is in the clouds, while Amethyst and Selenite amp up the energies of the other stones.
Looking for something to make your living space prettier, and attract love at the same time? Look no further! With their Positive Energy Coasters, your dining area will be full of loving energy. Ground your financial fate with the prosperous roots with the Golden Lamp of Wealth Citrine Tree. Manifest magical miracles with every word you write with one of these pen sets. Don't forget to use coupon code HILLESHA to save 15% off at the online checkout!
Connect with Conscious Items