This post is in partnership with Sharper Image and may contain affiliate links, in which I will make a commission if you purchase via the links. Photography and opinions are my own.
Stress permeates every aspect of our existence! Stressors can harm our physical and mental health, whether they are related to our jobs, our relationships, or our health conditions. Fortunately, Sharper Image has 4 cutting-edge PowerBoost massagers that will assist in reducing stress and encouraging self-care.
Massage therapy, specifically, is a highly beneficial method of self-care, known to help reduce stress, increase relaxation, manage pain, boost the immune system, and improve physical fitness. However, traditional massage therapy is frequently costly and time-consuming. This is where the PowerBoost massagers come into play! These massagers rival traditional massage therapy by providing massages at a premium value, but for a fraction of the cost so that everyone may reap the benefits of massage therapy.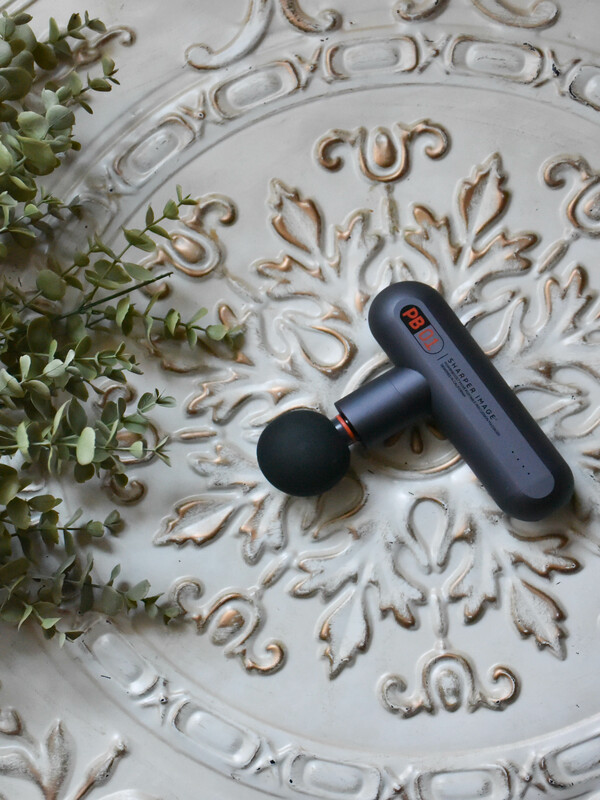 Each massager provides deep-tissue percussion massage to quickly and effectively target sore muscles and tight knots. In order to ensure that each massage meets your specific needs, each massager is customizable. They all offer a wide variety of speed settings in order to adjust each massage's intensity. They also include interchangeable nodes that loosen stiff muscles and relieve tension. That's not all! PowerBoost Massagers use quiet-drive technology in order to avoid noisy buzzing and have ergonomic handles so that you can comfortably reach different areas of your body. Are you looking for a travel-friendly massager? Look no further than the PowerBoost Move Massager!
Introducing the PowerBoost Move Massager from Sharper Image + Review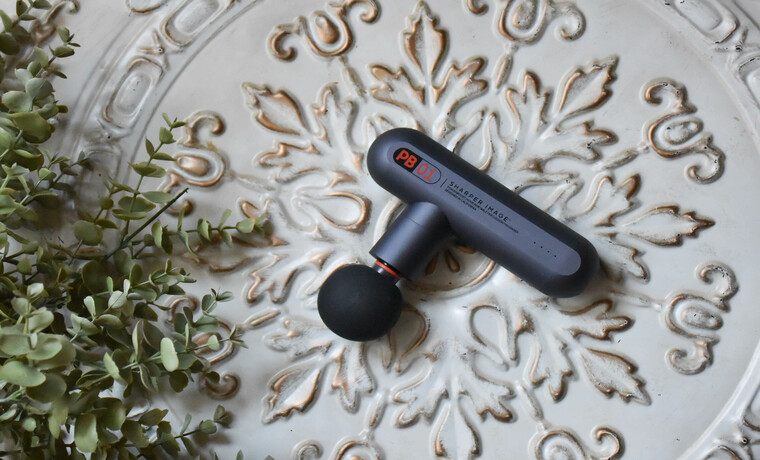 The PowerBoost Move Massager is a travel-sized post-workout recovery sidekick, perfect to take on the go. It is compact in size and lightweight which makes it easy to bring to the gym, sports practice, or on vacation for quick relief anytime, anywhere. It has 5-speed settings and 4 interchangeable attachment nodes. It has varying intensities and helps with knots or just to receive a fantastic massage. The battery life should be longer, however other than that, this massager has greatly reduced my back tension. The PowerBoost Move Massager is available in 4 colors.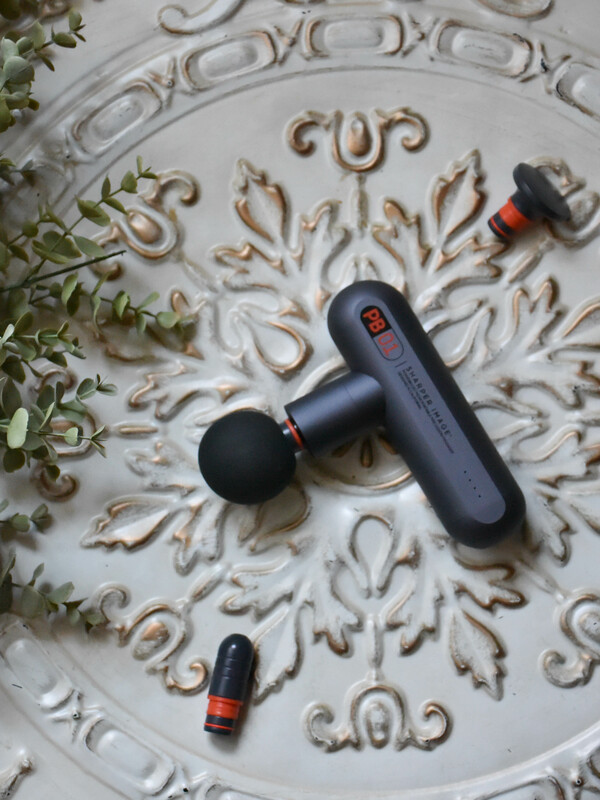 Sharper Image also launched the PowerBoost Flex Massager this fall! This massager embraces a unique, innovative design that allows the arm of the massager to rotate up to a 120° angle around the shaft. This new design makes it easier for users to target hard-to-reach areas of the body. The product offers 6 massage intensity levels, a carrying case, and 4 interchangeable attachment nodes: round, flat, fork, and cone. One charge provides 4.5 hours of usage.