This post may contain affiliate links, from which I will make a commission if you purchase via the links.
The Healing Garden by Juliet Blakespoor is a beautifully written and informative book that explores the world of medicinal plants and their healing properties. Blakespoor is a trained herbalist and the founder of the Chestnut School of Herbal Medicine, and her passion for plants and their medicinal uses shines through in this work.
The Healing Garden: Cultivating and Handcrafting Herbal Remedies by Juliet Blankespoor Book Review
---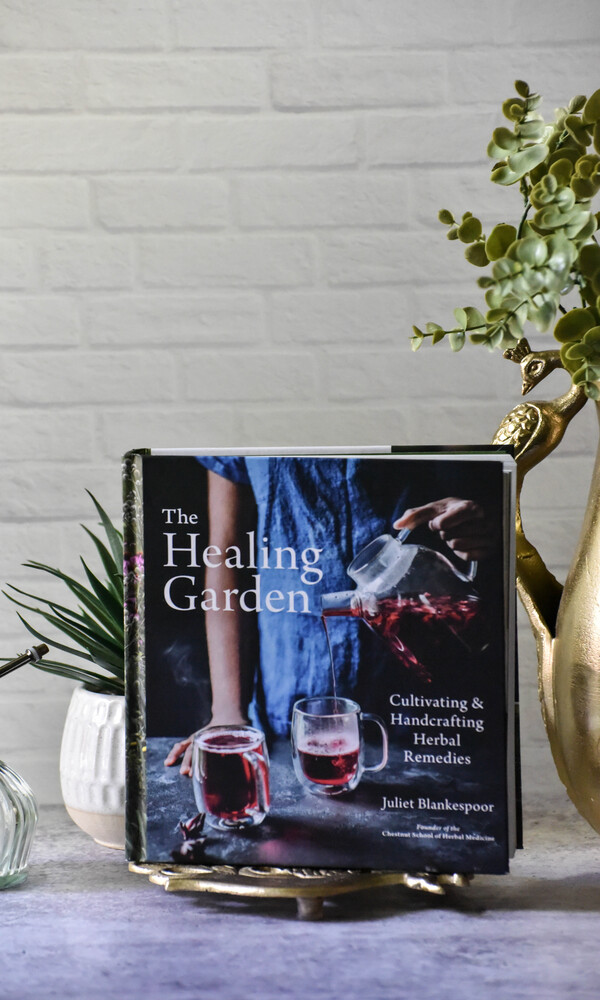 The first part covers the basics of gardening, including soil preparation, planting, and maintenance. Blakespoor provides detailed instructions on how to create a healing garden, including choosing the right location, selecting plants, and designing a layout. She also includes tips on how to harvest and preserve herbs for later use.
The second part of the book focuses on the medicinal properties of plants. Blakespoor provides detailed profiles of over 30 medicinal plants, including their traditional uses, scientific research on their healing properties, and practical guidance on how to grow and use them. Each plant profile is accompanied by stunning photographs that make it easy to identify the plants in the wild or in one's garden.
Making Medicine from the Earth
---
Some of the plants covered in the book include echinacea, chamomile, lavender, and St. John's wort. Blakespoor also includes lesser-known plants, such as cleavers, yarrow, and motherwort, that are just as powerful and valuable for healing. The information is presented in a clear and concise manner, making it easy for readers to understand and apply.
One of the things I appreciated about The Healing Garden is Blakespoor's emphasis on sustainability. She encourages readers to grow their own herbs and use them in their daily lives, rather than relying on commercial products that may contain harmful chemicals or have a negative impact on the environment. She also provides tips on how to create a sustainable garden, including composting, using natural pest control methods, and conserving water.
Poetic and Practical
---
Another strength of the book is the beautiful photography. The photos of plants and gardens are stunning and make the book a joy to read. The layout is also well-designed, with clear headings and subheadings that make it easy to navigate.
While The Healing Garden is primarily a gardening book, it is also a valuable resource for anyone interested in herbal medicine. Blakespoor's writing is both poetic and practical, and her passion for plants is infectious. The book is also beautifully designed, with stunning photographs and illustrations that make it a pleasure to read and look at. She provides detailed information on the medicinal properties of plants, including their traditional uses and current scientific research. She also includes recipes for making herbal remedies, such as teas, tinctures, and salves. Some of her recipes include Calendula Tulsi Chai Concentrate, Herbal-Infused Rich Syrups, Hibiscus Raspberry Rose Margarita, Focus & Clarity Tea Blend, and Chickweed Pesto.
Overall, I highly recommend The Healing Garden to anyone interested in gardening, herbal medicine, or sustainable living. Blakespoor's passion for plants and her expertise as an herbalist shine through on every page of the book. Whether you are a beginner or an experienced gardener, you will find valuable information and inspiration in The Healing Garden.