This post is in partnership with Momotaro Apotheca.
Propelled by purpose and a shared compassion for supporting people with vulvas, Momotaro Apotheca aims to address the physiological and psychological challenges affecting people from puberty to menopause and beyond. Through education, connection, and a science-backed approach, we hope to be part of the broader conversations surrounding our sexual and reproductive health to forge a practical, proactive path toward holistic health.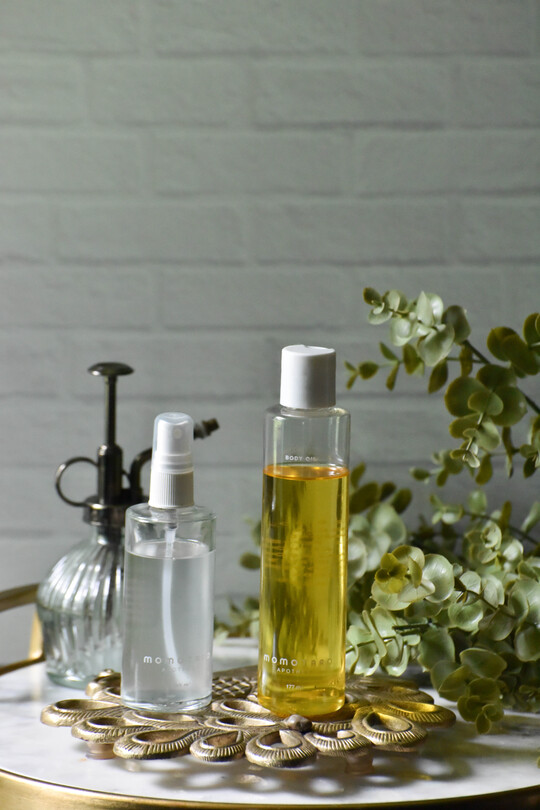 Momotaro's Apotheca's CEO and Founder, Lindsay Wynn, is a queer femme who set out to change up the so-called 'Feminine Care' industry to provide an accessible and discrete suite of products gentle enough to be used on every body, every day: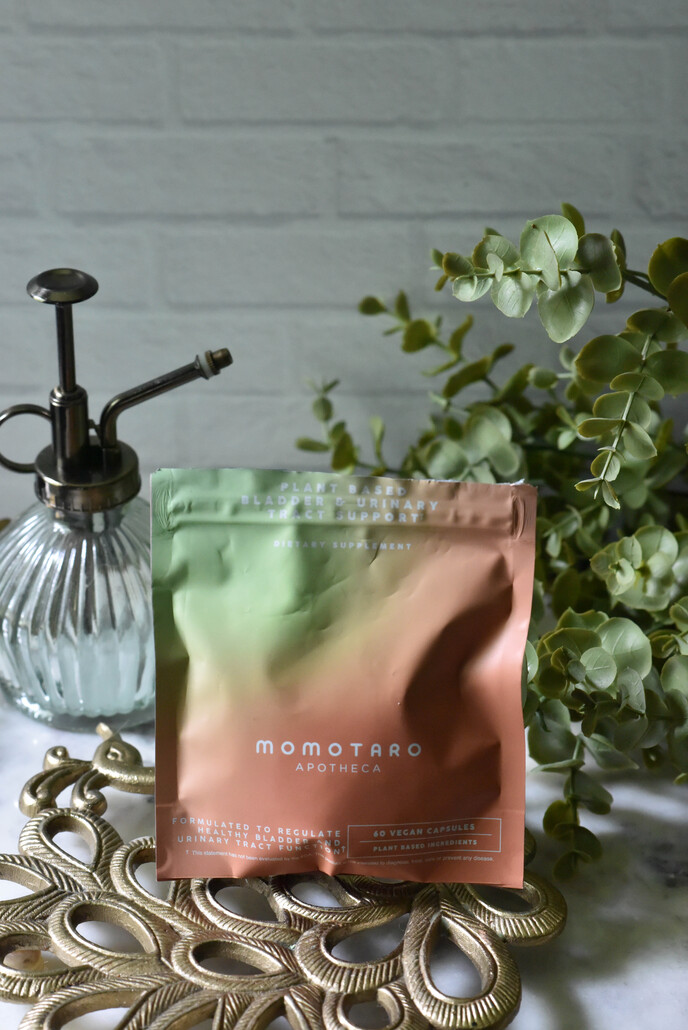 "I am always hopeful people will come around, that love will prevail that being anywhere on the LGBTQIA+ spectrum will feel easy and queer folks won't have to live in fear. The incremental change is happening which makes me hopeful, and it's wonderful to see younger generations coming out sooner as well as larger groups of people identifying with their queerness. These pieces will undoubtedly be agents of change. At the same time, it is still very dangerous to be gay in many places in the United States, hate crimes are still happening and it feels as if the far right is getting bolder and more dangerous."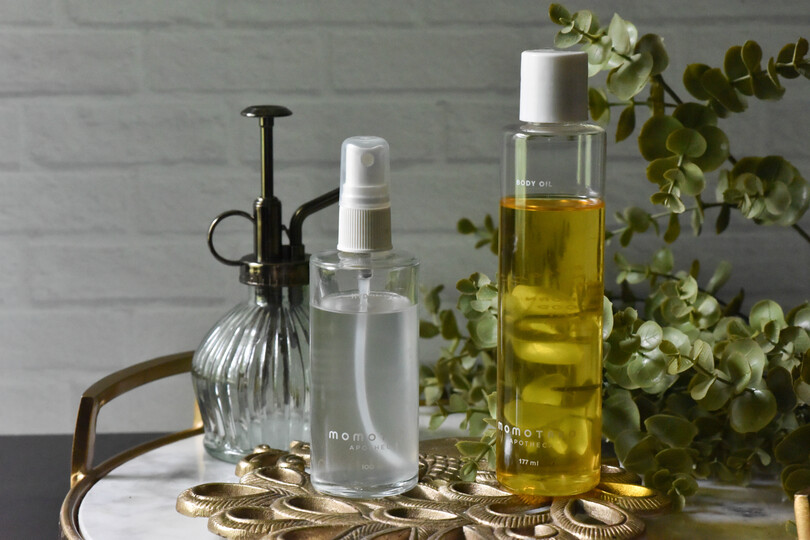 Over the years, Momotaro Apotheca have had the privilege to support various organizations that are on the front lines in their efforts to make the world a more peaceful, equitable, and loving place. Some of the amazing organizations that we support include Glits Inc, National Institute for Reproductive Health & Sex Workers Outreach Project USA.
Momotaro Apotheca Review
---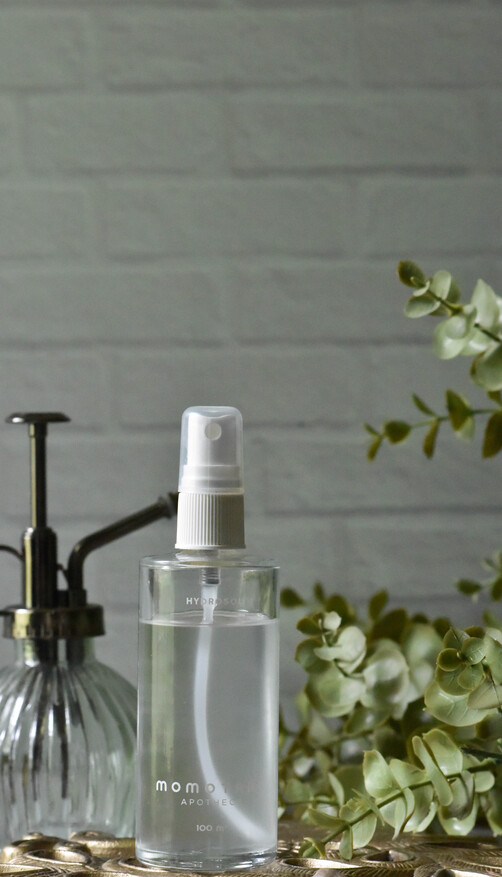 Navigating the bustling world of skincare can often feel like an overwhelming expedition. Amidst the selection of serums, creams, oils, and whatnot, I stumbled upon a product that is, quite frankly, a game-changer. The Hydrosol from Momotaro Apotheca is not just a product, but a magical potion that truly embodies the fusion of beauty and wellness.
The Hydrosol is a soothing, multipurpose toning spray that you can apply from the tip of your hair to the soles of your feet. Its versatile application makes it an absolute necessity in everyone's skincare arsenal. What sets this product apart is its ability to stimulate your senses to energize the body, while simultaneously maintaining a sense of calm and focus. This is largely due to the invigorating yet comforting lavender endnotes, a masterstroke by Momotaro Apotheca.
The first spritz of the Hydrosol is like entering a tranquil lavender field, the aroma gently caressing your senses, uplifting your mood and rejuvenating your spirit. The scent has a delicate balance, neither too potent to overpower nor too faint to go unnoticed. It's just right to stimulate the senses for a more energized feeling.However, the Hydrosol isn't just about sensory stimulation. It's a skincare workhorse too. Infused with antiseptic properties, it actively helps to rebalance sebum production. This feature is particularly impressive for those struggling with oily skin or unpredictable breakouts. It's like having your personal skincare specialist in a bottle, targeting issues that often get overlooked by conventional skincare products.But the magic doesn't stop there.
The Hydrosol also possesses antimicrobial properties, making it an excellent remedy for skin irritations or body breakouts. It keeps the skin healthy and robust, while also soothing any existing irritations. The fact that it manages to do so without causing any dryness or discomfort is nothing short of remarkable. Momotaro Apotheca's Hydrosol is truly a love letter to all skin types. It balances, soothes, energizes, and revitalizes, all while wrapping you in a comforting lavender embrace. So, whether you're looking to enhance your skincare routine, seeking a sensory stimulant, or simply on the hunt for a product that truly cares for your skin, the Hydrosol is your perfect match. In a world where skincare products often promise much but deliver little, the Hydrosol is a breath of fresh lavender-scented air. It's more than just a product; it's a skincare revolution, and I, for one, am here for it.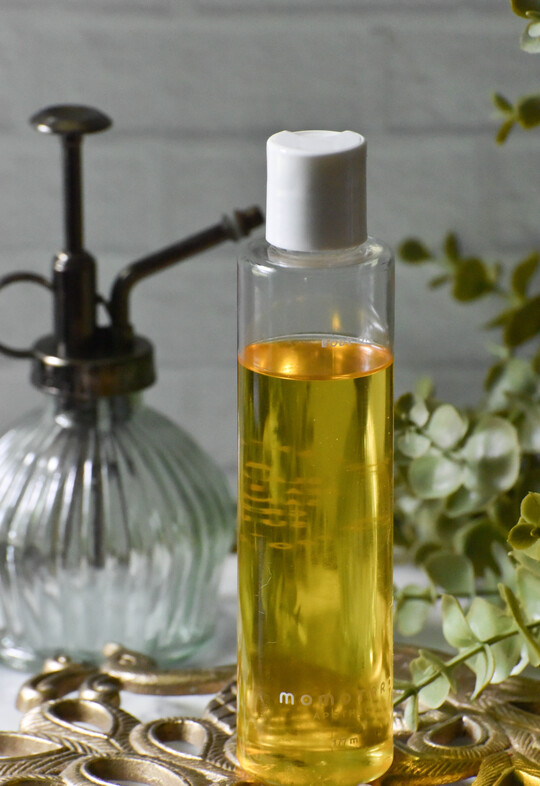 Imagine a product that leaves your skin feeling as if you've just emerged from a deeply rejuvenating spa treatment. A product that transforms your everyday skincare routine into a moment of indulgence, delivering not just hydration, but also nourishment to your skin. That's what you get with Momotaro's Apotheca Body Oil, a sumptuous blend of cold-pressed Jojoba, Argan, and Sweet Almond oils.
As soon as you open the bottle, the decadent richness of the oil is apparent. The texture is the perfect balance between lightweight and lavish, absorbing quickly into the skin without leaving a greasy residue. The scent is subtle yet luxe, a gentle reminder of the natural goodness you're feeding your skin. The blend of oils in this product is nothing short of brilliant. Jojoba oil, a known skin-balancing agent, mimics the skin's natural sebum, ensuring your skin's oil production is perfectly regulated.
Argan oil, often touted as 'liquid gold', is packed with essential fatty acids and antioxidants that help fend off damaging free radicals. Sweet Almond oil, rich in vitamins A and E, works to soften and smooth even the driest of skins. Combined, these oils create a powerhouse of hydration and nourishment, leaving your skin feeling supple and seriously hydrated. Momotaro's Apotheca Body Oil's organic and sustainably sourced ingredients are a testament to the brand's commitment to ethical beauty. The thoughtfulness and dedication behind their sourcing process are evident in the quality of this product, which is loaded with naturally occurring vitamins, antioxidants, and fatty acids.
Upon application, the oil sinks into the skin almost instantly, leaving behind a dewy finish that glows but never looks oily. It's like a drink of water for your skin, quenching its thirst from head to heels. The result? Skin that feels nourished, hydrated, and protected, inviting you to bare your glow with confidence. In a world where our skin is often subjected to harsh elements and environmental stressors, Momotaro's Apotheca Body Oil steps in as a defender, provider, and ultimate hydrator. It is more than just a body oil; it's a love letter to your skin – a celebration of self-care that leaves you feeling pampered and cherished. If you're in search of a product that offers top-tier hydration, nourishment, and protection, all wrapped in a package of sustainable and organic goodness, look no further. Momotaro's Apotheca Body Oil is the answer to your skin's prayers.