This is a sponsored post from Best Buy, however, all opinions are 100% my own.
Lately, I have been daydreaming of different ways that I can help breathe new life into my kitchen! Upgrading my dishwasher has been on my mind for a while and the AutoAir™ Bosch 500 Series Dishwasher is perfect. One of my biggest complaints about my current dishwasher that it lacks the space that I need. Like many dishwashers, my dishwasher only has two racks. The bottom rack is ideal for large items like plates, pots, and pans and the top rack is ideal for smaller items like bowls and cups.
The AutoAir™ Bosch 500 Series Dishwasher has three racks! It can easily accommodate deep, tall, or uniquely-shaped items. You can customize each load to suit your needs with 3 different height levels and up to 9 possible rack positions. Each rack features the EasyGlide™ system, making it effortlessly easy to move and adjust the racks – even while the racks are full of dishes! These dishwashers effectively enable you to use a complete 24 inches of room for your meals with a bigger capability. There is space for configurations of up to 16 place settings. That's not all! You can choose from six wash cycles, including a five-level wash, five options like Extra Dry, and a concealed heating element.
Upgrade Your Dishwasher with the AutoAir Bosch 500 Series Dishwasher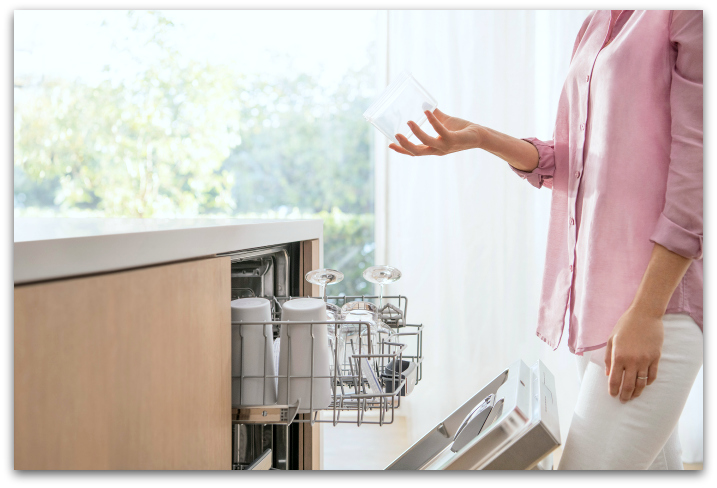 → Protect your floors with the 24/7 Aquastop®. This 4-part leak prevention system uses sensors to detect and stop leaks, and can even turn on by itself.
→ Quiet operation (44 dBA) incorporates 18 unique sound-reducing technologies such as multiple insulation layers, grindless food filtration, and a sound-absorbing base.
→ With PrecisionWash, intelligent sensors continually scan and check the progress of dishes throughout the cycle, and powerful spray arms target every item of every load, for the ultimate clean.
→ The all-new AutoAir option automatically releases the door at the end of the cycle to let moisture escape and fresh air in for drier dishes*
→ Sanitize Option reduces 99.9% of bacteria with a hot-wash rinse for sparkling clean and sanitized dishes.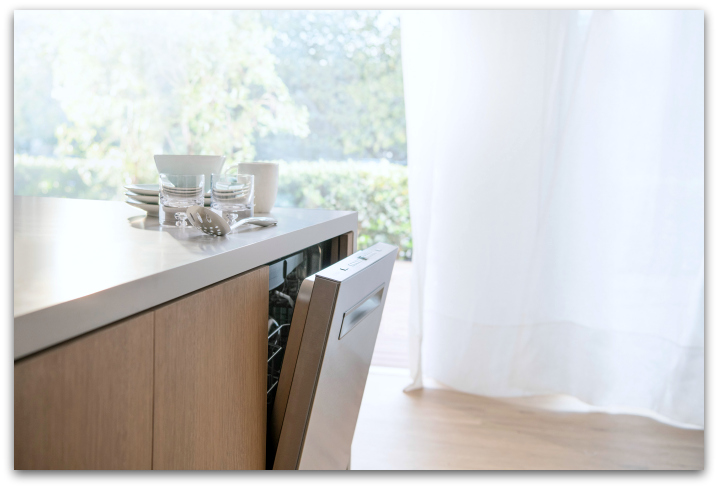 *Compared to Bosch Dishwashers with PureDry.