This is a post in partnership with Precious Moments and may contain affiliate links, in which I will make commission if you purchase via the links. Photography and opinions are my own.
It began more than 35 years ago, when Precious Moments® creator, Sam Butcher, began drawing the endearing teardrop-eyed children he called "Precious Moments," as gifts for family and friends. Sam is one of the most known artists in the world today, sharing messages of love, caring and connecting with collectors from around the world.
The collection now consists of thousands of pieces, each year offering new introductions. Members of collector's clubs are still around the world. In addition, Precious Moments Park has received nearly 400,000 visitors each year since its opening in 1989, Precious Moments Park in Carthage, Missouri.
Precious Moments is truly achieving goals set forth by its mission statement: to make the world a better place by helping others share the gift of love. The Precious Moments brand's success bears witness to its ability to stand the test of time and to persevere at its forefront with its core values of reliability, goodness, imagination, and stewardship.
Introducing the I Llove You Llots Ornament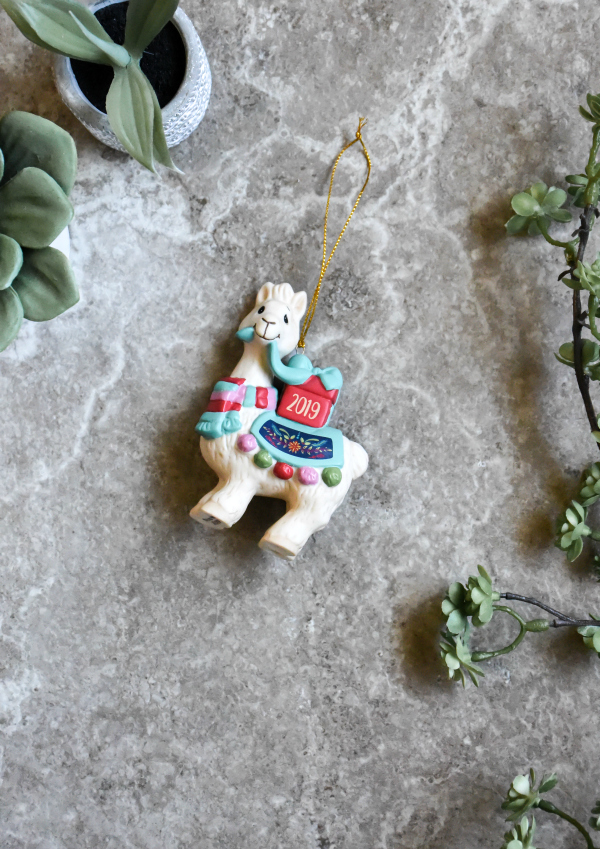 Ornaments and figurines from Precious Moments are timeless with sentimental value. Are you looking for a unique ornament for this holiday season? Their dated Christmas ornament, I Llove You Llots ($32.99), features a llama that is beautifully decorated with a colorful saddle and a 2019 gift box. It is bound to inspire merry moments throughout this season! Its quality is something I'd expect from Precious Moments, meticulously crafted with fine bisque porcelain and exquisitely hand-painted. It would make the perfect keepsake gift for family, friends, teachers, coworkers, and anyone who made 2019 a special year.
Connect with Precious Moments