Sleep deprivation can suppress your system, making us susceptible to illness. This is why a good night's rest is essential for one's well-being. It also helps a person function better when they're well rested. It gives them the mental clarity and balance they need to power through the next day. The benefits that a good night's sleep provide are endless!
For a good night's rest, a good quality pillow is essential! Not only can you sleep better, but you'll be doing wonders for your mind and body. I'm a thrifty shopper at heart, but I've learned as I've gotten older that one thing you shouldn't skimp on are pillows. Sure, inexpensive pillows may sound like the best thing you can do for your wallet. However, they may not provide the same support, durability, and comfort a good quality pillow is going to provide.
While it's true that inexpensive pillows don't boast the same benefits as a good quality pillow, it's also true that all "good quality" pillows are not all alike. Some of them contain synthetic chemicals that we can easily inhale every night. Therefore, they are no better than buying an inexpensive pillow because both of them are on the same page. Unfortunately, as long as we get a good night's rest, many of us may not think about the health ramifications.
Sleep Naturally with a JUVEA Pillow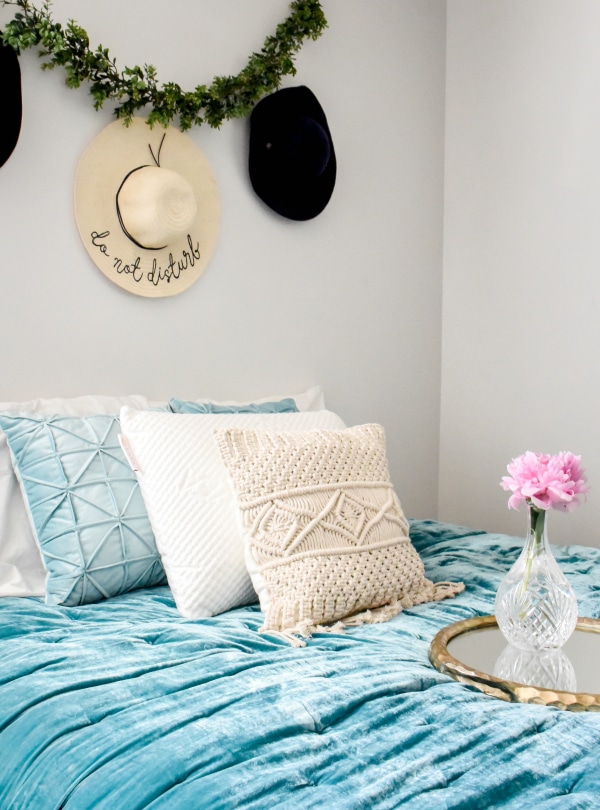 Pillow companies like JUVEA use eco-friendly materials for greener sleep. Their name, derived from "rejuvenation" and "Hevea", tells a story about their commitment to creating 100% natural products that make us feel well-rested. JUVEA'S pillows are constructed with 100% natural latex, which is sourced from the Hevea Brasiliensis tree. Their pillows are free from harmful chemicals and gasses that are commonly found in many conventional pillows. Their pillows are certified OEKO-TEX Class 1 baby-safe, naturally hypoallergenic, cruelty-free, eco-friendly, and vegan. Additionally, these pillows are resistant to mold and mites.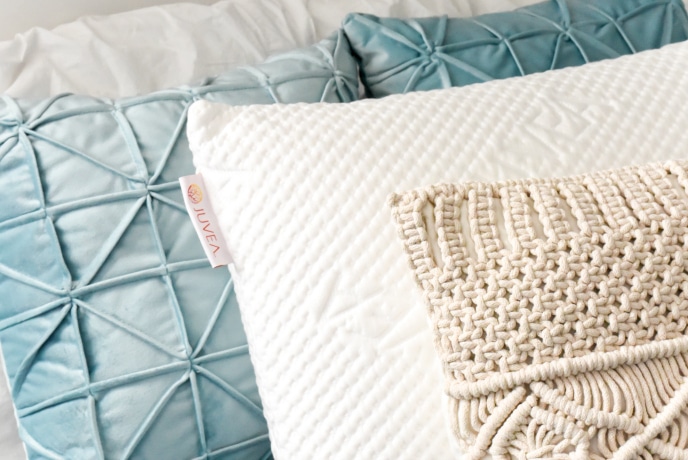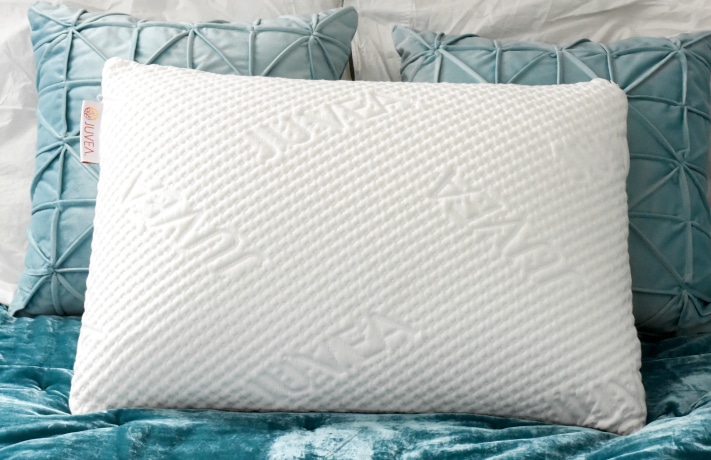 Get the Sleep You Deserve with a JUVEA Pillow
Their pillows are buoyant with an open-cell structure, providing consistent and responsive support as well as breathability. Each pillow offers pressure relief to help prevent neck pain. Ultimately, their pillows don't flatten over time, meaning you can look forward to long-term comfort and wellness. Those who sleep on a JUVEA pillow rediscover what sleep has always been meant to be – restorative, natural, and effortless. That's the sleep you need to live your deserved extraordinary life. And JUVEA's all about delivering that rejuvenation.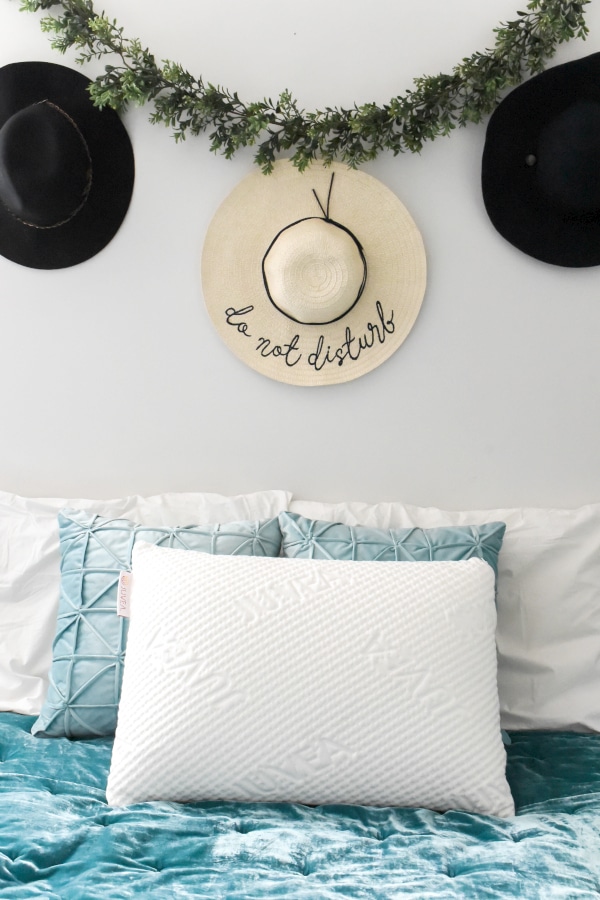 Nothing lulls me more into a blissful slumber than a soft yet firm pillow. That is why I love JUVEA All Natural Talalay Latex Bed Pillow with Breathable TENCEL Lyocell Fiber Cover! This pillow is not only soft, but it also brings bedtime to the next level. The first night I slept on it, I could have slept for days! My bed is now comfortable as the beds I've slept in hotels and cruises during my travels. One thing I've learned from this is that one shouldn't accept any comfortable bed, but one with the softest mattress and high-quality sheets as well as pillows for ultimate relaxation. This pillow provides everything that I look for in a pillow and more. Without a doubt, I feel empowered to tackle the day ahead of me after I have had a good night's rest, thanks to this JUVEA pillow! I love my JUVEA pillow so much that I plan on upgrading my other pillows in the near future. ☽
Are you wondering which JUVEA pillow is right for you? Please refer to the chart below.
Selecting the Right JUVEA Pillow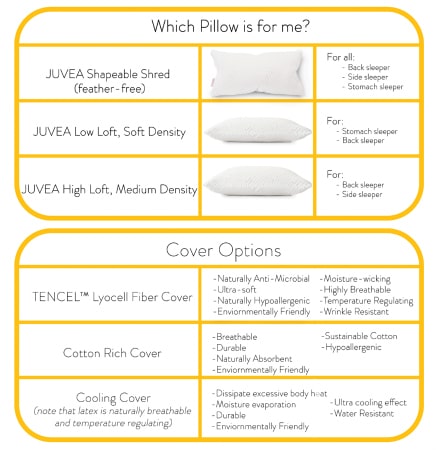 Connect with JUVEA via Facebook, Pinterest, and Instagram.
Giveaway
One winner will receive a Shapeable Shred with Tencel™ Lyocell Fiber Cover (a $119.99 value) from JUVEA.
This giveaway is sponsored by JUVEA. This giveaway is open to US residents of at least 18 years of age. By entering this giveaway you are opting in for JUVEA to receive your email. This giveaway is open from May 21st – June 5th, 2019. No purchase necessary to win. A purchase will not increase your chances of winning. Inappropriate comments will be blacklisted from future giveaways. A winner will be chosen and notified within 24 hours of this giveaway closing. If the winner does not respond within 48 hours, a new winner will be chosen. Void where prohibited by law.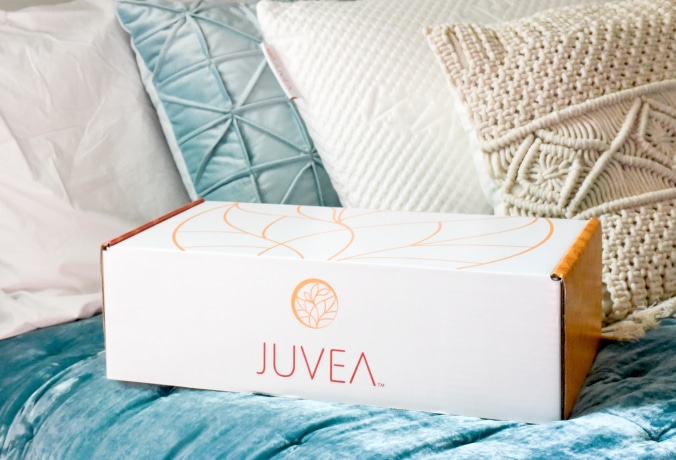 Compensation was provided by JUVEA via Momtrends. The opinions expressed herein are those of the author and are not indicative of the opinions of JUVEA or Momtrends.