With the cold and flu season hovering over us, I have partnered with Quicksilver Scientific. Quicksilver Scientific's Cat's Claw Elite ($42.50) can help boost your immune system.
The post is sponsored by Quicksilver Scientific. All opinions are my own. These statements have not been evaluated by the Food and Drug Administration. This product is not intended to diagnose, treat, cure or prevent any disease.
This time of the year is when we're the most susceptible to colds and an array of viruses. It's almost impossible to avoid coming in contact with them during these months since there are over 200 viruses that cause the common cold. That is why it never hurts take some preventive measures. Common preventive measures include washing your hands often, applying hand sanitizer, using an air purifier since it cleanses the air by killing off airborne pathogens, and relaxing since stress can even make us more prone to illnesses. Getting plenty of rest is also reduces our chances of getting ill. Being sleep-deprived can actually produce fewer virus-fighting cells. It's important for our bodies to get plenty of rest when we're sick to avoid overworking an already weakened immune system.
Tried and True Methods of Boosting Your Immune System
Getting plenty of rest is also a surefire way to help boost the body's immune system. Trouble sleeping? It is common for many to toss and turn during the night while sick. I find that diffusing aromatherapy oils like lavender or roman chamomile helps lull me into a blissful slumber at times. You can easily find these type of oils at your local grocery, natural health, or vitamin store.
I also help my family and I boost our immune system by drinking plenty of water. Drinking water is probably the last thing on our minds when we're sick, but it's beneficial in many ways. Water helps thin out secretions that are thickening in our airways. It also builds white blood cells within the immune system, makes up losses of body water, prevents dehydration, and ensures that we get well more quickly. It's dated advice that's not senseless hooey, after all. Sometimes, I even add flavor to my water with fresh fruit like citrus. Citrus fruits are loaded with vitamin C!
Boost Your Immune System with Quicksilver Scientific Cat's Claw Elite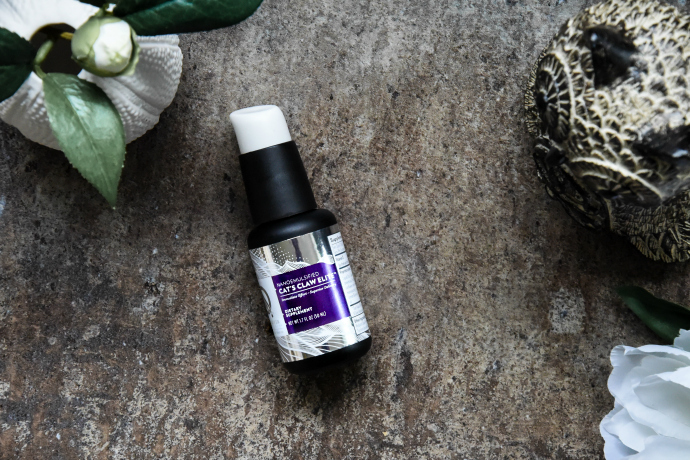 With the cold and flu season hovering over us, I have partnered with Quicksilver Scientific. Quicksilver Scientific's Cat's Claw Elite ($42.50) can help boost your immune system during the cooler seasons. This innovative immune supportive formula is enhanced with plant-derived essential oils and extracts, Vitamin D and the fatty acid monolaurin, all designed to maximally protect the immune system.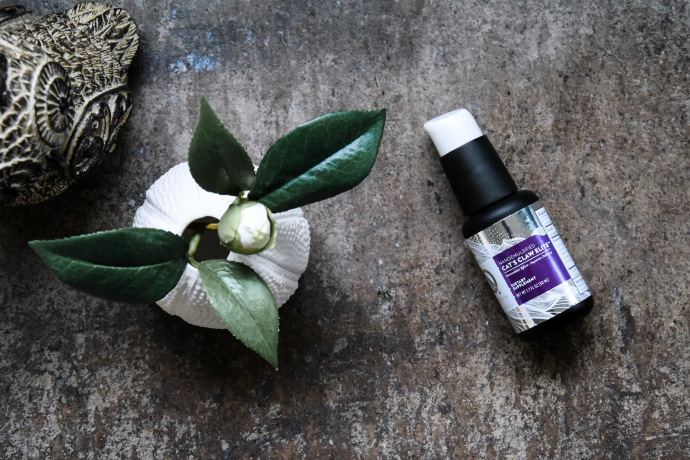 Cat's Claw is a climbing vine that thrives in the Peruvian rainforest—stretching as tall as a thousand feet. Medicinal use of the inner bark dates back 2000 years to the Inca civilization, and to this day South American Ashaninka priests regard the plant as sacred, using it for healing and in religious ceremonies. It also appears frequently in southwestern states like Arizona where its exceptional rapid growth on stucco walls makes it considered more of a weed and a nuisance than an herb with exceptional healing properties. Both assessments of cat's claw are valid in their own right.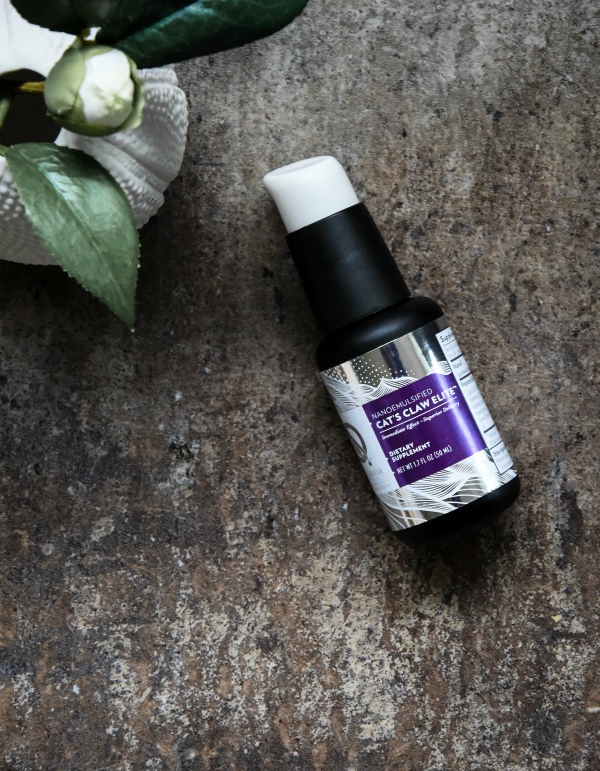 Quicksilver Scientific Nanoemulsified Cat's Claw Elite delivers this beneficial herb in a liposomal mouth spray formulation, which absorbs sublingually for maximum potency. Each serving contains 250 mg of a uniquely effective cat's claw proprietary blend. In addition to helping boost the immune system, it can help support the cardiovascular system as well as healthy bones and joints! Simply take 1-2 pumps as needed and hold in mouth for 30 seconds before swallowing. It has a strong Lemon Balm taste that may not be for everyone, so you can also mix it in water if preferred. For the best results, it is recommended to take on an empty stomach at least 10 minutes before meals.
Connect with Quicksilver Scientific