This post is in partnership with Future Pharm.
Suffering from allergies is one of the most miserable feelings in the world. There are a lot of days when I can't breathe out of my nose and I can't stop sniffling and sneezing. I can only imagine how my children must feel with their seasonal allergies. Some of the ways we help manage our seasonal and year-round allergies is washing our face and hands regularly, just in case we somehow got in contact with dander, dust, or even mold; using an air purifier with HEPA filter, and just getting plenty of rest.
With school back in session, the kids are more apt to be faced with triggers that could get them sneezing and wheezing along with red, itchy eyes and stuffy noses. Do you have any kids that suffer from allergies or have environmental sensitivities? Wild oil of oregano is now considered as the holy grail for allergy sufferers! With soothing properties, it can help provide relief for those who suffer from allergies year-round. According to research, oregano oil can produce a sedating effect on the hypersensitivity of allergies. For those wishing to avoid harsh medications, oregano oil may be a natural alternative for curtailing the undesirable effects associated with environmental sensitivities. This is where Future Pharm comes into play!
Future Pharm Wild Oil of Oregano with Rosemary is a Must-Have for Year-Long Allergies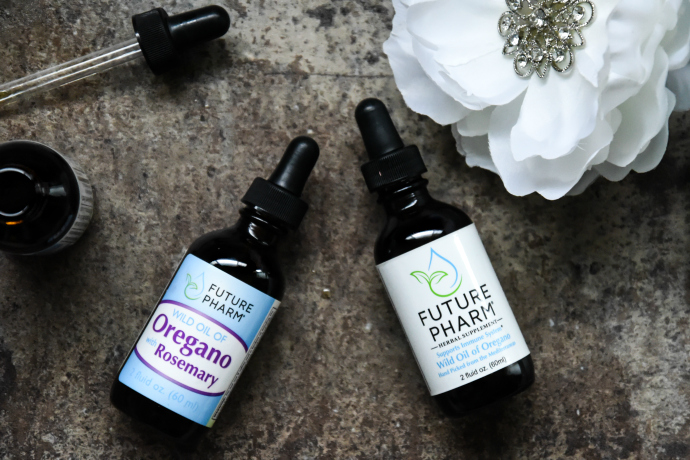 Future Pharm is the first ever to formulate wild oil of oregano with rosemary. These esteemed ingredients are a force to reckon with when combined! Not only Future Pharm's Wild Oil of Oregano with Rosemary is beneficial for allergy sufferers. It is also beneficial for the circulation, alleviating muscle pain, improving memory, and boosting the immune system. Simply place a few drops directly under the tongue or put a few drops in a glass of water. With cold and flu season hovering us, the Future Pharm Wild Oil of Oregano with Rosemary is a must-have since it has antimicrobial, antibacterial, antiviral, and antifungal properties.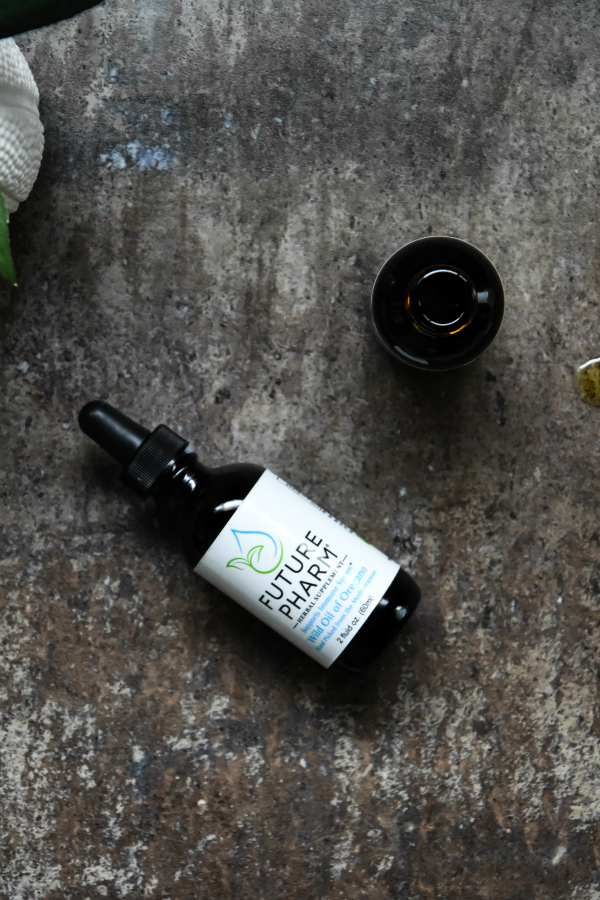 What is Wild Oil of Oregano?
Wild oil of oregano can be used as a natural healing alternative. It's best known for its impact on colds and flus, but what makes it so effective is the active ingredient: carvacrol. Carvacrol is colorless and is what gives oregano a slightly spicy flavor as well as a warm odor.
Wild Oil of Oregano Benefits
Oil of oregano has been used for medicinal purposes since the dawn of time. It has a powerful anti-inflammatory effect and has even been proven to reverse or reduce bacterial infections, allergies, inflammation, and viruses. One of the most surprising benefits is that it has been studied regarding its ability to preserve the body from aging! The name oregano is derived from the Greek oros meaning mountain and ganos meaning delight. The most potent medicinal variety of oregano grows in the Mediterranean, which where Future Pharm's Wild Oil of Oregano with Rosemary is sourced.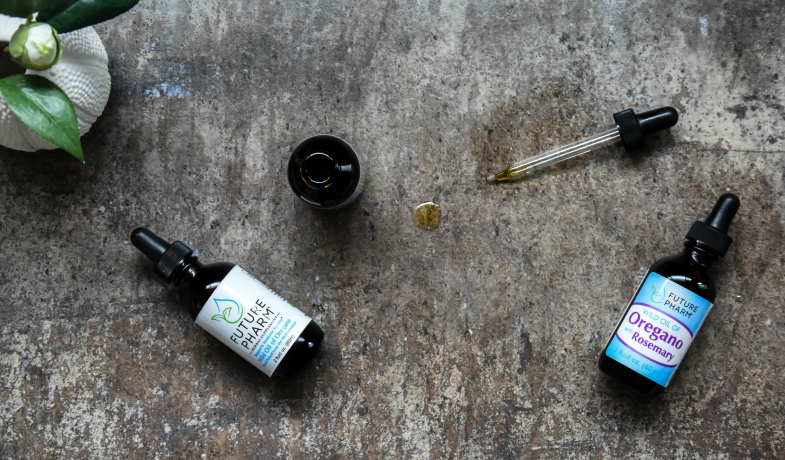 Furthermore, Future Pharm uses a unique formulaic process and produces their products in a pharmaceutical laboratory environment in the United States. In addition, they utilize Current Good Manufacturing Practices (CGMPs). This helps them adhere to the highest standards to ensure safe and effective quality control and consistency. Each product is tested frequently for optimum potency.