This post is in partnership with Lorena Canals.
Dirt and stains come with the territory when there are children and pets in the household. Fast as the dirt and stains appear on the carpet, we try our best to remedy it with stain removals or carpet shampooers. It's an endless battle that no one is destined to win. That's why the washable rugs by Lorena Canals can be lifesavers. Their rugs beautify the home, camouflage the inevitable everyday mishaps, and protect the carpet.
Introducing the Bereber Rug by Lorena Canals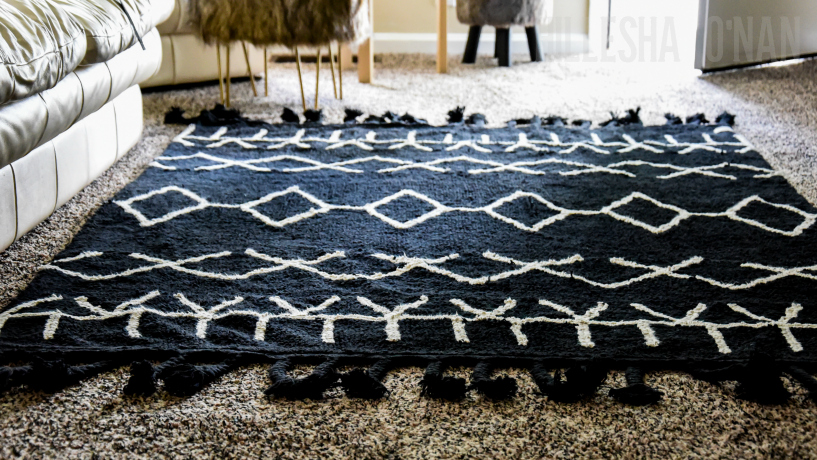 The Bereber Rug ($299) from Lorena Canals is everything that I have been looking for a rug! It beautifully blends in with the color scheme of my living room and livens it up with its unique pattern. It's an ideal color for my living room since the color can easily conceal the inevitable messes that are bound to happen with pets and children in the household. There are intricate details on the rug that bear an exquisite and lavish look. Measuring at 4′ 8″ x 6′ 7″, it's the perfect size opposed to the 9′ x 12′ rug that practically took up most of the living room.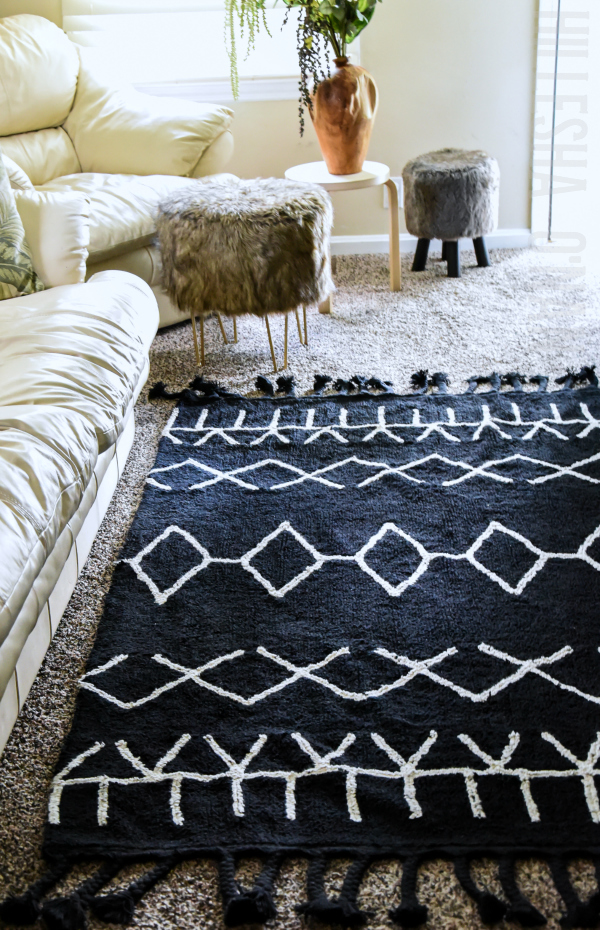 The fabric of the rug is made of 100% natural cotton with eco-friendly dyes. It's like walking on a dream since it is one of the softest rugs I have ever owned. Best of all, it's machine-washable and can easily be washed at home in a conventional washing machine. Inspired by the handmade rugs of North Africa, this stylized interpretation provides a global touch to the home. The Bereber Rug is available in beige or black as well as two sizes, including a runner that is ideal for hallways, entryways, and other skinny spots.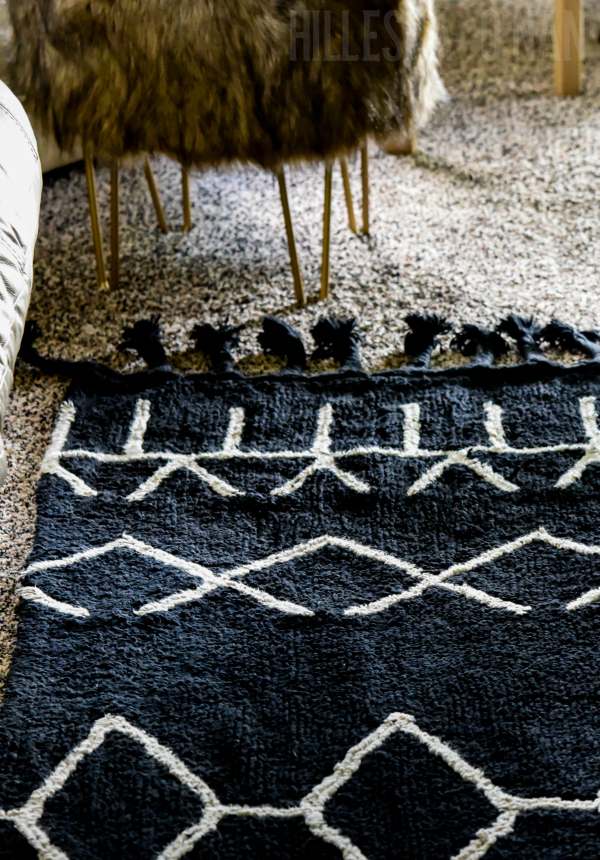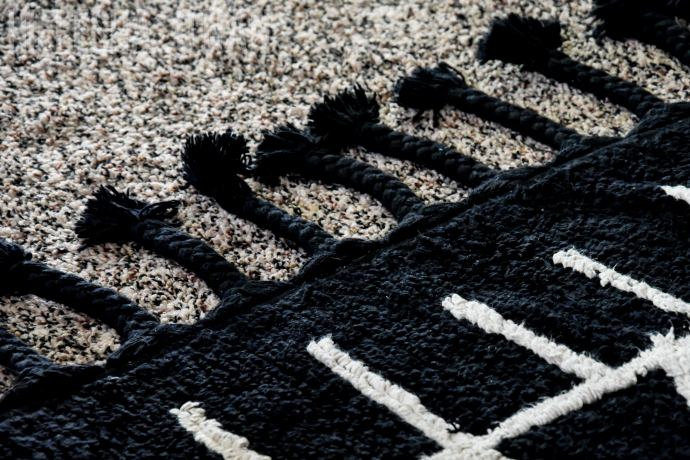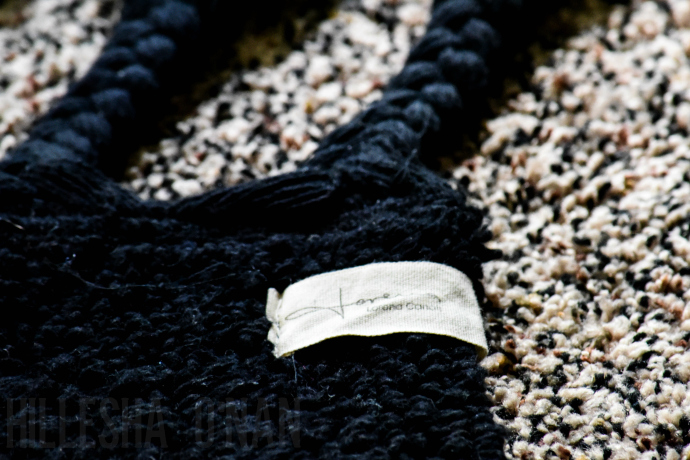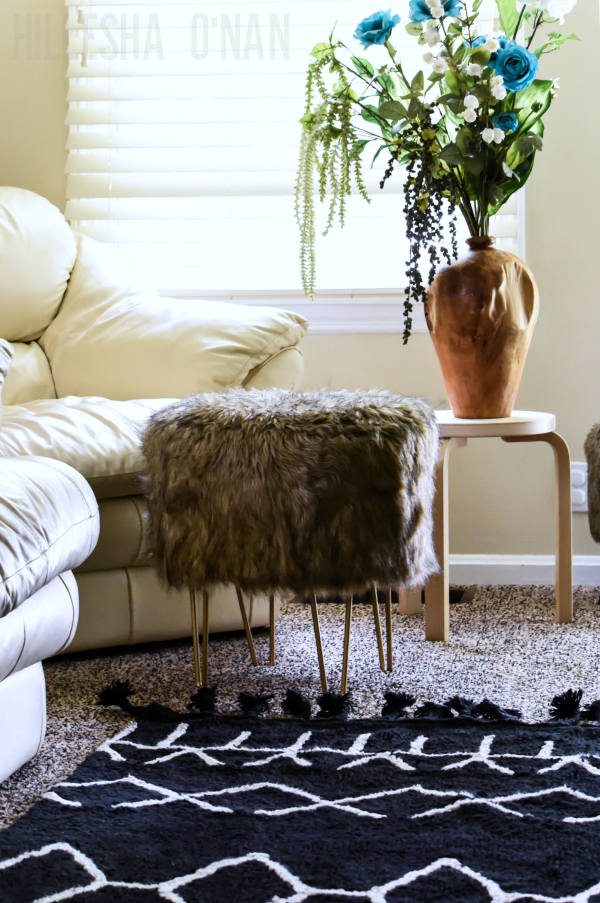 Lorena Canals has a vast collection of beautiful and unique rugs to choose! They recently launched their dreamy Puffy and Bubbly collections of machine-washable, eco-friendly rugs, cushions, baskets, and blankets. Featuring charming shapes like clouds and colors like sky blue and bubblegum pink, these fluffy furnishings will whisk you away to a magical, whimsical dreamland where relaxation is key.
The Dreamy Puffy and Bubbly Collections by Lorena Canals
The Bubbly and Puffy collections are ideal for decorating rooms for kids of all ages. After all, kids make messes but washable rugs, pillows, blankets and even baskets are just about as kid-proof as you can get! And knowing that they are handmade with non-toxic dyes and 100% natural cotton, you can feel good knowing that your child is playing somewhere safe as well as comfortable.
The Bubbly collection is inspired by bubbles! These are a cheerful and cozy addition to a nursery, den or any space where kids play! The relatively small size of the rug allows you to move it from room to room, as you need to, and the mellow colors will blend into any space. The cotton balls around the edge add an element of whimsy and fun to this piece, which matches beautifully with the rest of the available accessories.
The Puffy rugs come with their own built-in cushion, perfect for reading an epic adventure or catching a few winks between bouts of play! You can put the whole thing in the washing machine, making it an easy-to-maintain but cozy addition to your child's room. The attached pillow makes a great support for babies who are starting tummy time, and bigger kids who just need a place to stretch out. The soft, natural cotton is fresh in the summer and warm in the winter. It's available in Vintage Pink with a Nude pillow (heart shape) or Blue with a White Pillow (cloud shape).

Connect with Lorena Canals