Lake Rudolph is one of the top ten best campgrounds for families in the United States according to Travel Channel, named a Top Destination RV Park by Good Sam, and a two-time National RV Park of the Year.
Summer is finally here! Many of us look forward to this time of year: the picnics, vacations, camping, cookouts, soirees; a sampling of the summertime's myriad of activities. This is the best time of the year to opt outside! I'll admit that I'm not a fan of the hot and humid weather that summer brings, yet this doesn't deter me from living adventurously with my family.
Some of the summertime activities that we enjoy doing together as a family are going on road trips, hiking, visiting museums, going to theme parks, and camping. Recently, my family and I were invited to go on an unescorted three-day, two-night press trip packed filled with family fun! This trip included two days at Holiday World & Splashin' Safari and two cozy nights in Rudolph's Christmas Cabin at Lake Rudolph Campground & RV Resort.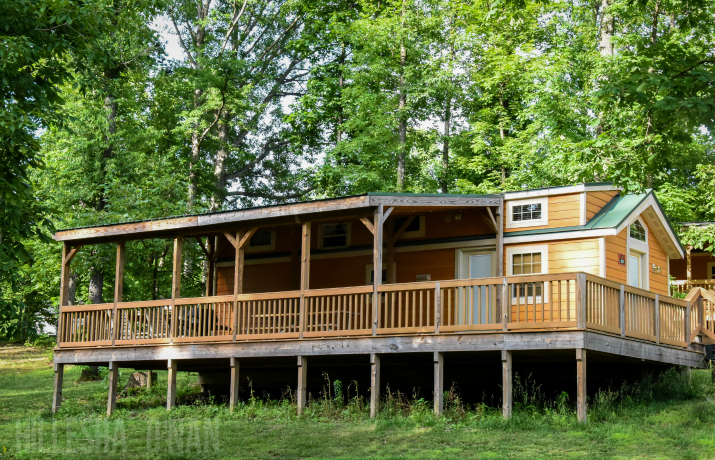 My family and I enjoy camping, but this was actually our first time staying at a cabin. Our first-time cabin experience went effortlessly smooth from start to finish! The cabin (Ruldolph's Christmas Cabin) that we stayed in was as just as beautiful and cozy as well as inviting, clean, and roomy. It can easily sleep up to 8 people! This cabin boasts a master bedroom with a comfortable king size bed that I could practically sleep for days, a large loft with a queen mattress and 4 twin-size mattresses, electric fireplace, 3 flat screen TVs, fire ring, fully stocked kitchen, and a large covered deck. Rudolph's Christmas Cabin is the most spacious cabin for large families, but Lake Rudolph offers other cabins that will accommodate smaller families like the Family Cabins and Legendary Cabins. They also have a handicap-friendly Rudolph's Christmas Cabin.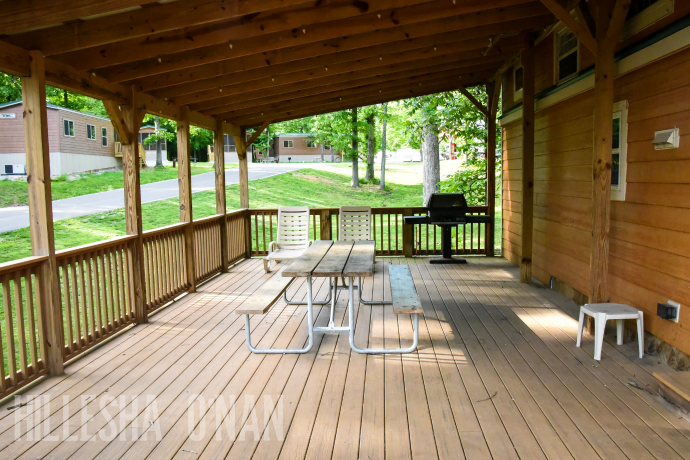 Lake Rudolph is the perfect place for families to escape from the hustle and bustle of modern day life. I can easily understand why Travel Channel named their campground as the Best Family Campground! It features 516 sites, including hundreds of vacation rentals and sites for full-hookup RVs or tents nestled in a wooded area. There are a wide array of amenities for families to enjoy, too! This includes a game room, golf cart rentals, gem mining sluice, miniature golf, Blitzen Bay pool, including a kiddie pool; paddleboats, fishing lake, kayaks, horseshoe pits, and free WiFi, to name a mere sampling of what they have to offer. I recommend looking at their activities calendar to find out what's going on during your stay. Needless to say, boredom is non-existent here! There are also discount tickets to Holiday World & Splashin' Safari available for purchase, plus a free Holiday World shuttle.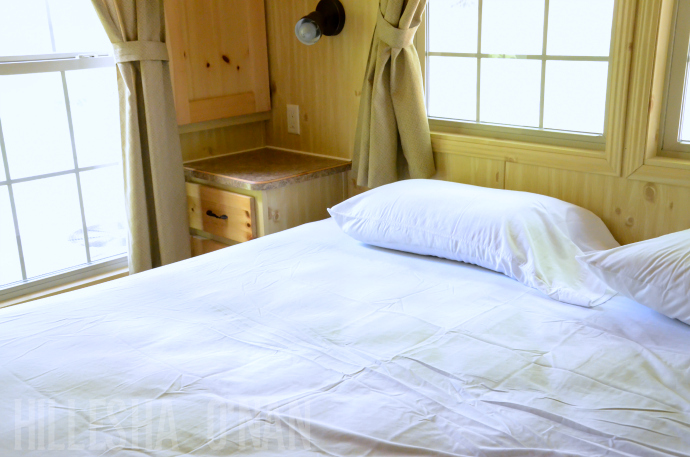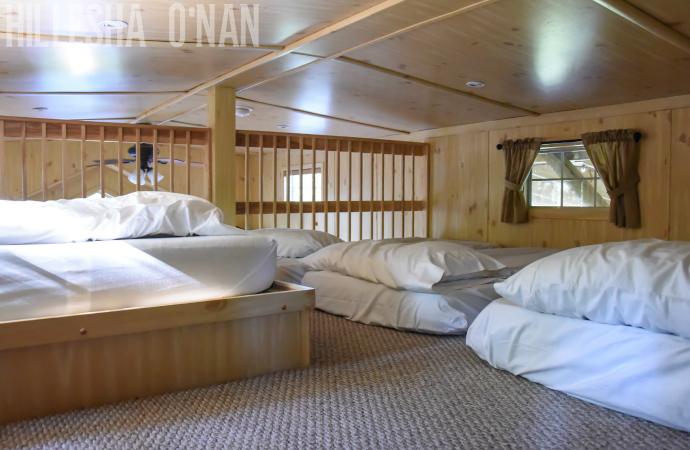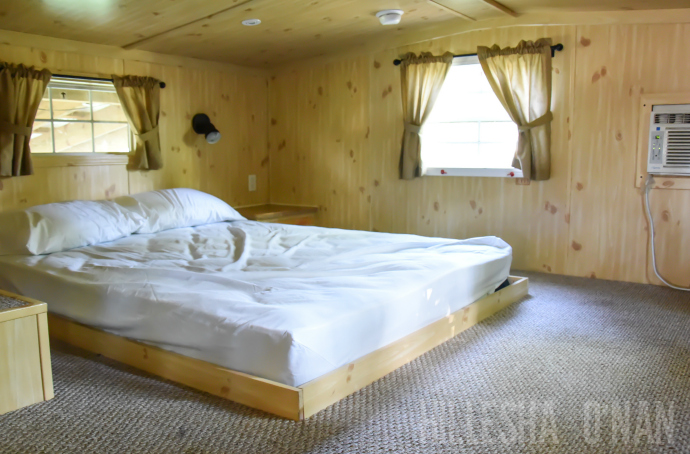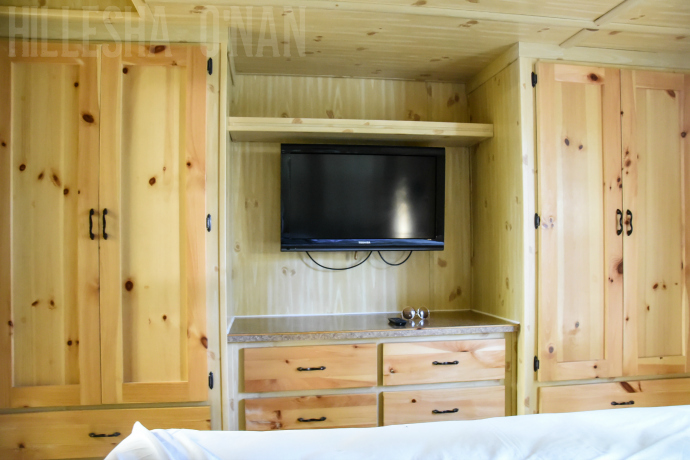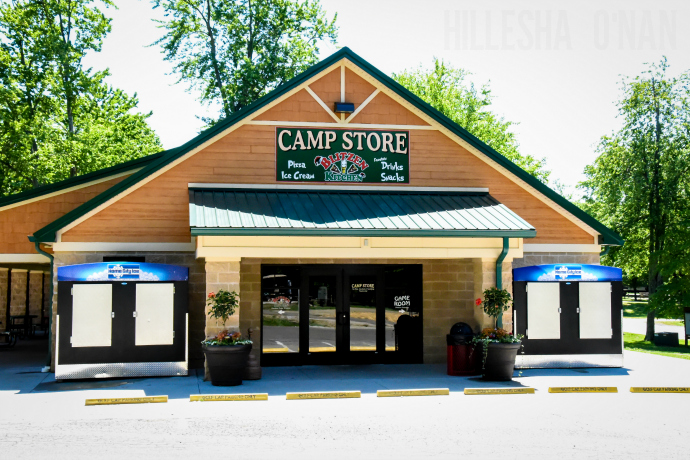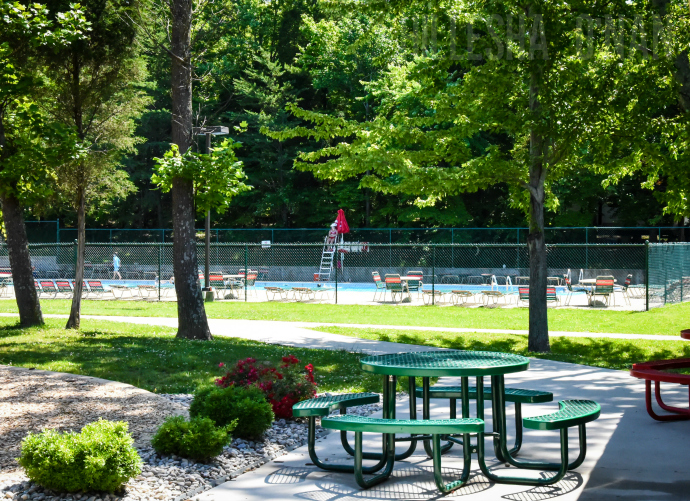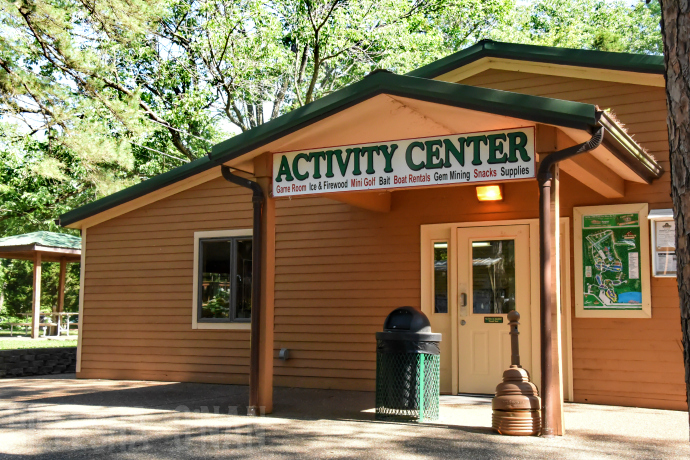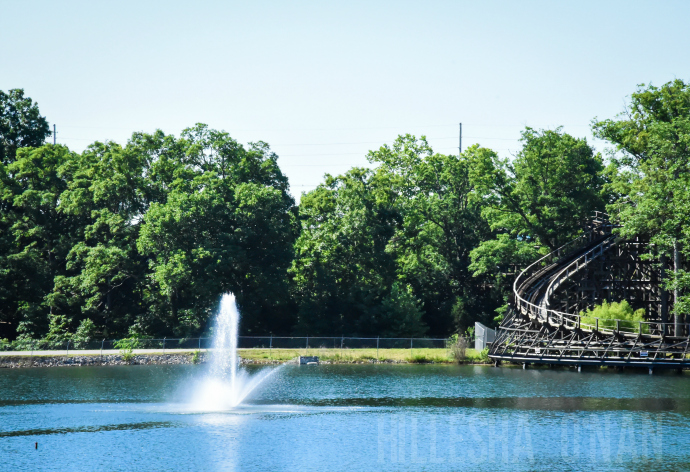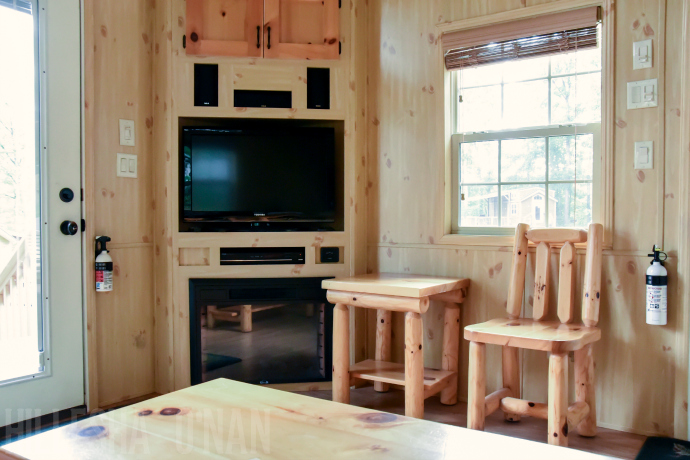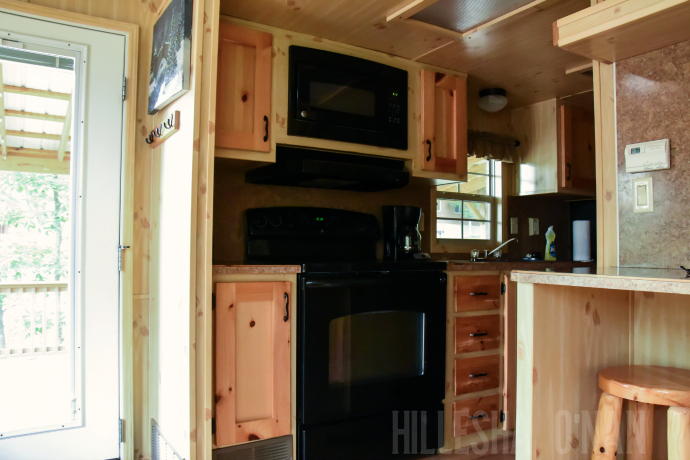 I've been to Holiday World dozens of times, but this was my first time visiting Lake Rudolph Campground & RV Resort. Overall, my family and I were impressed with our first-time cabin experience, and we're looking forward to visiting again!
Reservations at Lake Rudolph can be made a year in advance by calling toll-free, 1-877-478-3657 or 812-937-4458.
Connect with Lake Rudolph
I was provided accommodations at Lake Rudolph Campground & RV Resort.