Box of Style
is a seasonal subscription curated by The Zoe Report Editor-in-Chief Rachel Zoe and her team. Each season, stylish fashion and beauty finds valued at over $350 from established designers, niche brands, and exclusively-designed collaborations arrive at our members' doors for only $100 per season. Each season sells out and the fall edition is shipping now. Seasonal subscriptions are $100 per quarter and an annual subscription is $350 ($50 savings!).
This post is in partnership with Box of Style.
Fall is my favorite season! I love how the lush green leaves slowly fade to crimson red and deep purple anthocyanins, as well as vibrant orange and yellow carotenoid pigments; the influx of pumpkin recipes that dominate the season, seasonal scents permeating the air, the cool, crisp breeze; and the fashion. This is the time of year to refresh your wardrobe with warm and cozy coats as well as cold-weather accessories. Classic color combinations and luxurious materials aid in making your fall wardrobe look effortlessly chic and fashion-forward.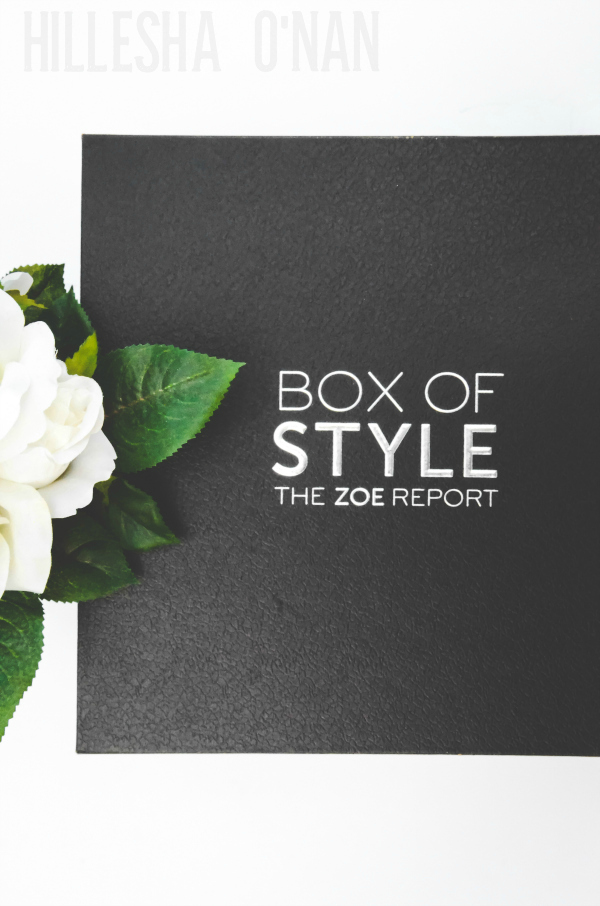 This is where Box of Style comes into play! Box of Style is a seasonal subscription box curated by The Zoe Report, the online style destination from stylist, designer, and editor Rachel Zoe. Each Box of Style is anchored by a signature "hero" piece that retails above $100, and every box is valued at over $300.
The Zoe Report Box of Style for Fall 2016
Hero Item: The Colorblock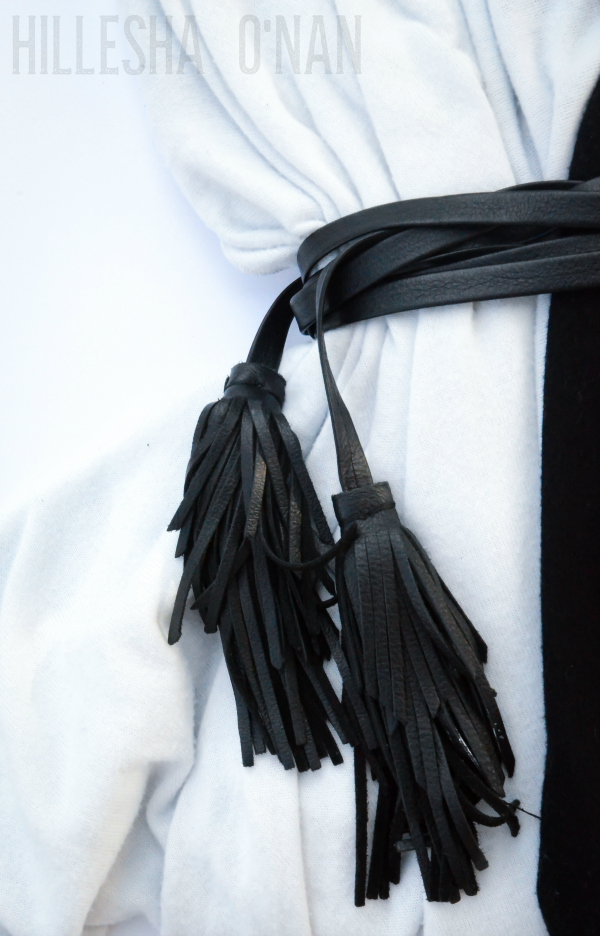 There is nothing more classic than black and white. This versatile cape transcends seasons and flatters every body type – it's sizeless, ageless, and timeless. – Rachel Zoe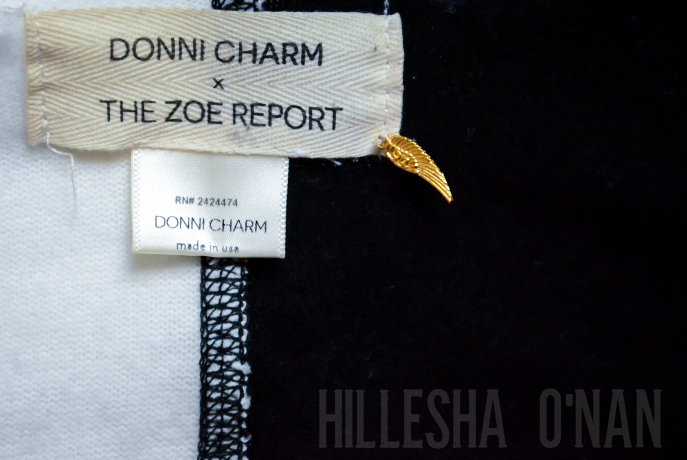 Styling Tips
For daytime, wear the Donni Charm Wonder Cape ($197) over a cream-colored turtleneck and dark wide-leg denim.
Play up the luxe vibe for the evening by teaming it with a satin slip dress and ankle boots.
Wrap it around your neck to transform it into a cozy scarf.
For more from Donni Charm, visit http://www.donnicharm.com and use coupon code RZxDC20 for 20% off sitewide. The coupon code expires on November, 15th, 2016.
The Cinch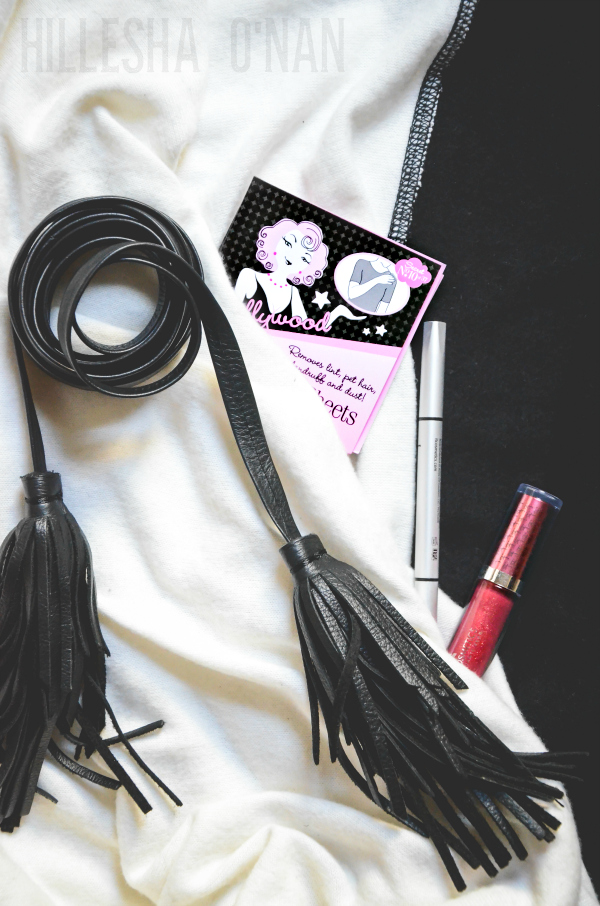 The B-Low the Belt Gatsby Wrap Belt ($105) is so versatile: double wrap it to cinch a maxi dress, do a dramatic single wrap around a thicker jacket, or pull it through belt hoops on trousers. With tassels that add a little extra interest, it's a style star favorite. – Rachel Zoe
Styling Tips
Wrap the belt around a cape or tunic to polish a roomy silhouette.
Adapt a dressy frock for daytime by slinging the belt around your hips and wearing with flat shoes.
Add polish to a casual t-shirt and jeans by pulling through your belt loops and letting the tassels fall at the front.
For more from B-Low the Belt, visit http://b-lowthebelt.com and use coupon code RZOE20B-LOW for 20% off sitewide. The coupon code expires on November, 15th, 2016.
The Statement-Maker
The majority of the women in my life struggle with their brows – everything from shaping them to filling them to finding the right shade to match. The IT Cosmetics Brow Power Universal Eyebrow Pencil ($24) works on any brow color and makes filling in so easy. – Rachel Zoe
Beauty Tip
For dark eyebrows, use more pressure to match the shade perfectly. Use less pressure for light and blonde brows.
The Perfect Pout
A bold lip doesn't always mean bright and saturated in color. What I love about the many shades of the IT Cosmetics Vitality Lip Blush Hydrating Gloss Stain ($24) is that it's a great way to boost your natural beauty without completely overtaking your look. – Rachel Zoe
Beauty Tips
For date night, pair your lip stain with a crisp cat-eye and sleek ponytail for a pulled together, understatedly sexy look.
If you're ever in a pinch, add a swipe of the gloss on your cheeks and blend with your fingers to give your complexion a wash of healthy-looking color.
The Styling Tool
It's so easy to find yourself covered in lint, especially when you're wearing sweaters, scarves, and fall coats. The Hollywood Fashion Secrets Lint Removing Sheets ($6) are more handy and compact than a bulky roll brush, so they're easy to carry with you everywhere. – Rachel Zoe
Living in Style
Stow them at your desk to keep you lint-free in the office.
The slender packaging allows you to keep them in your evening clutch to touch-up your LBD during nights out.
If your layering pieces easily shed, make sure to use them immediately after removing once you get indoors.
For more from Hollywood Fashion Secrets, visit http://www.hollywoodfashionsecrets.com and use coupon code ZOE25 for 25% off sitewide. The coupon code expires on November, 15th, 2016.
The Eye-Catcher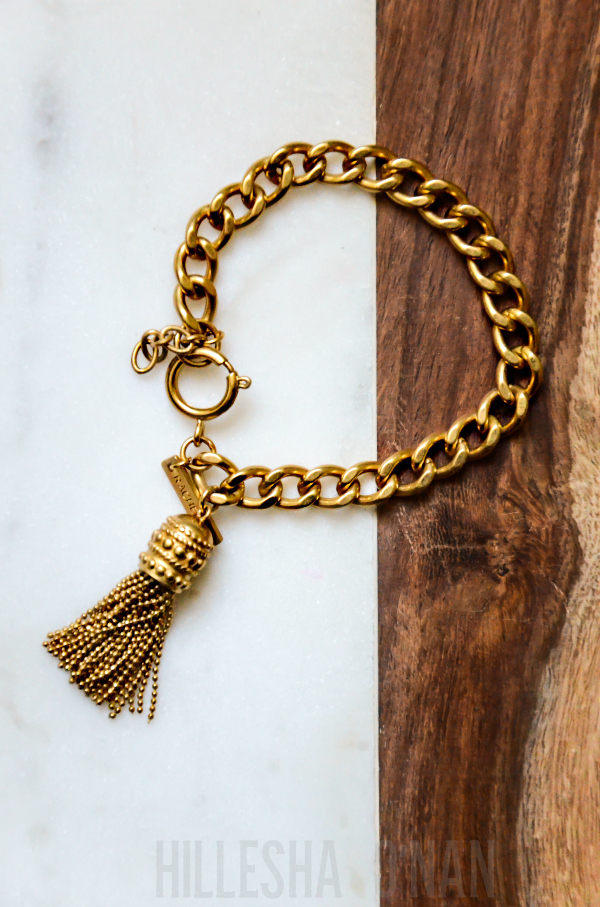 I'm beyond excited to include a piece of jewelry from my own collection in this season's Box of Style! Whether styled on its own as an elegant addition to your look or layered among your stack of usual suspects, the Rachel Zoe Tassel Bracelet ($95) is a piece of jewelry you'll wear constantly. – Rachel Zoe
Styling Ideas
Wear the bracelet alone with a simple shift dress for the office – the chain and tassel are all of the statement you need.
For a double dose of tassel, pair it with the wrap belt to dress up a simple jumpsuit for a night out.
Let your jewelry do all of the talking by stacking bracelets and cuffs for a head-turning look.
For more from Rachel Zoe, visit https://shoprachelzoe.com and use coupon code RZFALL20 to receive 20% off sitewide. The coupon code expires on November, 15th, 2016.
Connect with The Zoe Report