I was compensated for my partnership with OZNaturals.
It is becoming cooler and cooler as the temperature begins to drop. Nothing takes away a beautiful and dewy complexion more than the cooler seasons since our skin is more prone to dryness. This can make it almost unmanageable! A powerful serum is a perfect candidate for all skin types when it comes to achieving and maintaining a healthy glow, especially when Old Man Winter shows up! It wields the power of a facial cream, yet have the capability to penetrate deeper into the skin since they're usually lightweight.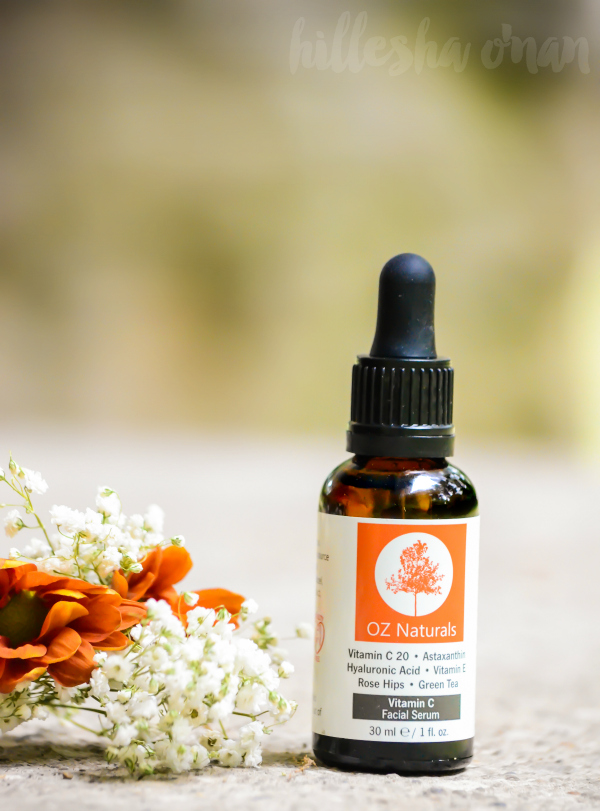 How to Get Glowing
It has been centuries since the benefits of Vitamin C was discovered. The Vitamin C in citrus fruits and fresh vegetables helped British sailors to avoid scurvy when British naval physician James Lind prescribed it to them in 1747. It wasn't until 1932 when physicians made its connection to a laundry list of benefits. Vitamin C is now one of the most familiar of all nutrients. It's used as a preventive for everything from the common cold to combating the signs of aging.
Serums like the OZNaturals Vitamin C Serum 20 with Hyaluronic Acid contain the powerful nutrient. It is safer than a chemical peel and doesn't come with a facelift's steep price tag. Our skin is our largest organ. That's why it is important to take care of it – naturally.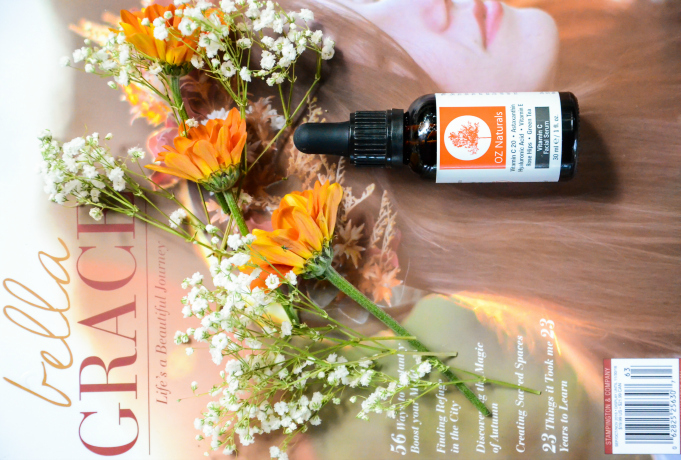 The OZnaturals Vitamin C 20 and Hyaluronic Acid Serum provides a concentrated dose that has a wealth of anti-aging benefits. It promotes natural collagen while revitalizing, brightening, smoothing, and improving an uneven skin tone. It can also be used in conjunction with your favorite moisturizer, but I suggest letting the serum dry first before following up with additional skin care products.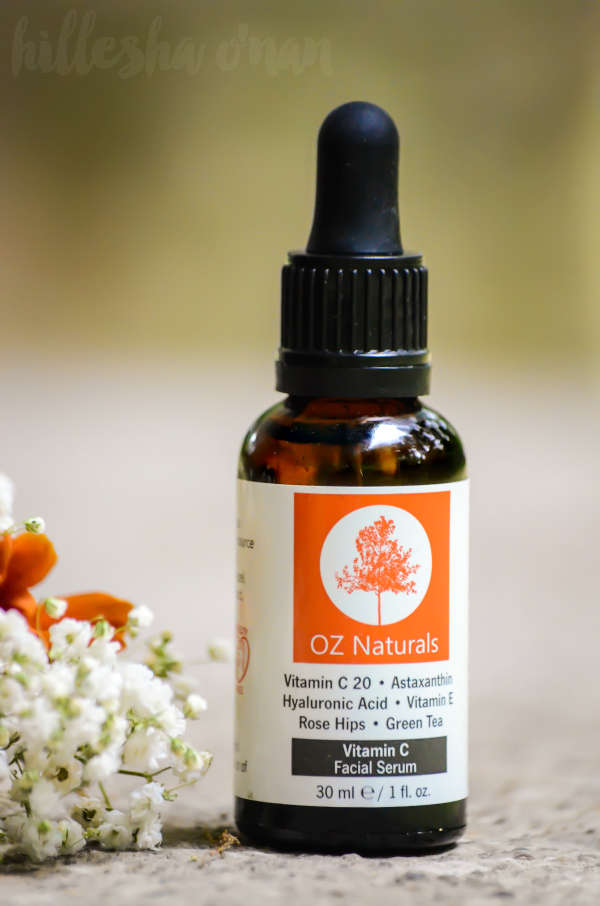 I admit that I do get apprehensive at times about using skincare products that I've never used before, considering how unpredictable my skin can be. There are some days that it's dry, while other days it is out of control: oily and acne prone. Then there are the days that my skin is seemingly flawless, with a blemish not in sight.
The OZNaturals Vitamin C Serum 20 with Hyaluronic Acid is perfectly suitable for sensitive, unpredictable skin like mine since it gives it the balance that it needs! This serum has also made my face feel so soft that it felt like my skin have reversed 10 years in softness.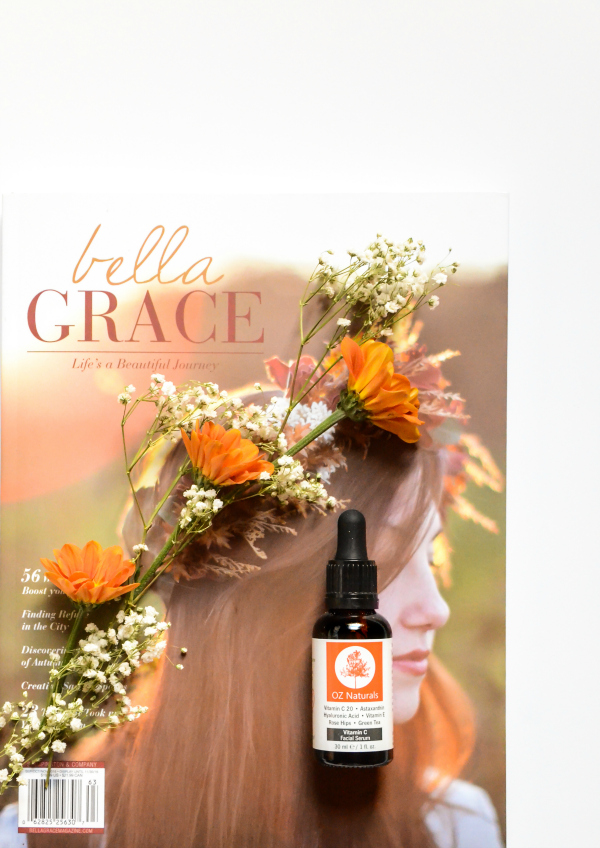 Co-founded by Certified Aesthetician, Angela Irish, OZNaturals™ is a leader in natural skin care with products designed to correct signs of aging, protect healthy skin, and prevent future damage from occurring. They were founded on the belief that everyone deserves to feel good about their skin. Their mission is to combine top skincare science with natural ingredients to make products that are both effective and affordable.
OZNaturals are committed to using only the finest ingredients and most advanced formulations while staying true to their belief in the benefits of natural products. Their skin care products are free of cruelty, GMOS, parabens, synthetic fragrances, phthalates, and sulfates. Additionally, OZNaturals is made in an FDA-certified lab in the United States.
Connect with OZNaturals