Our bodies help regulate temperature by sweating. Sweating is also a natural and healthy to rid our bodies of toxins. It is mostly odorless, yet it can become a mortifying issue when the bacteria bacteria multiplies and decomposes in these secretions. This results in body odor. Many deodorants quickly nix this issue by preventing body odor. Not only they prevent body odor, but they also help you keep dry. The majority of those deodorants contain aluminum zirconium, aluminum chloride, or aluminum chlorhydrate. Research has proven again and again that these ingredients are linked to cancer, especially breast cancer; neurotoxicity, and a host of other ailments. They can also cause itching, irritation, and redness. Considering that sweat is our body's #1 way of sending toxins on their merry way, they're unable to work effectively when the aforementioned ingredients are present. This results in toxin build-up over time.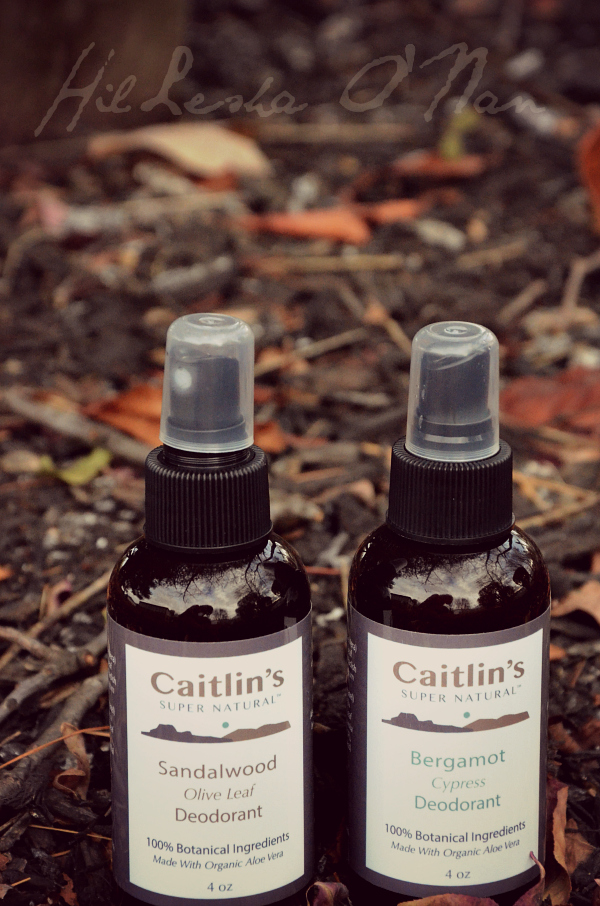 Caitlin's Super Natural is committed to using 100% all-natural, vegan, and botanical ingredients in their deodorants. Not only their deodorants naturally prevents body odor, but they also nourish the skin and impart aroma-therapeutic benefits. The three available scents are Sandalwood & Olive Leaf, Lavender & Currant, and Bergamot & Cypress (my favorite!). Each deodorant is free of ingredients that are ubiquitously found in many deodorants, such as aluminum, parabens, alcohol, artificial fragrance, or triclosan. It's completely natural and healthy. Also, Caitlin's Super Natural regularly volunteer at Katog Choling, a non-profit retreat center in the Ozark Mountains. Each purchase supports their ongoing efforts!
Giveaway
Three winners will receive a bottle of deodorant in their choice of scent and size from Caitlin's Super Natural.
The giveaway will conclude on December 15th.
This post is in partnership with Caitlin's Super Natural.