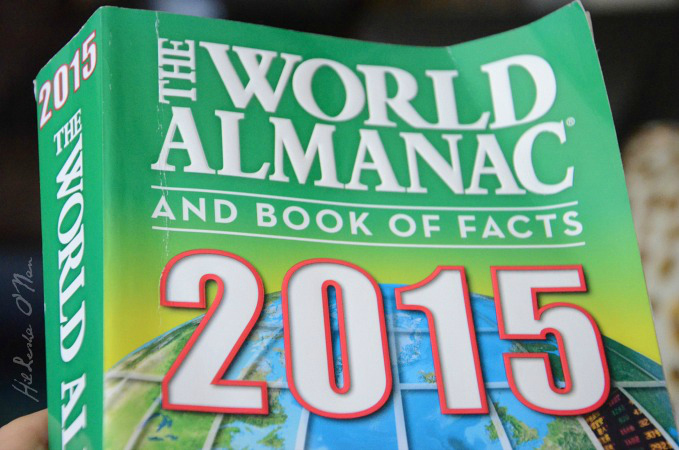 In the digital age where everything is available online, I still love sifting through the pages of an almanac! I love that almost everything is at my fingertips whenever I need a quick reference. It can be difficult finding certain information on Google at times, whereas an almanac is nicely organized with an arrangement of categories that makes finding information much easier. An almanac, such as The World Almanac and Book of Facts 2015, is also a wonderful way to learn new and interesting facts since it contains a wealth of information that is mostly unavailable publicly elsewhere.
From its cover to its content, The World Almanac and Book of Facts 2015 embodies the must-know events and surprising developments that characterize the year 2014," said Sarah Janssen, Senior Editor of the World Almanac. "We are proud that even as the world swiftly changes, The World Almanac and Book of Facts has remained a constant, authoritative source for more than a century, fulfilling all the entertainment, reference, and learning needs of readers around the country."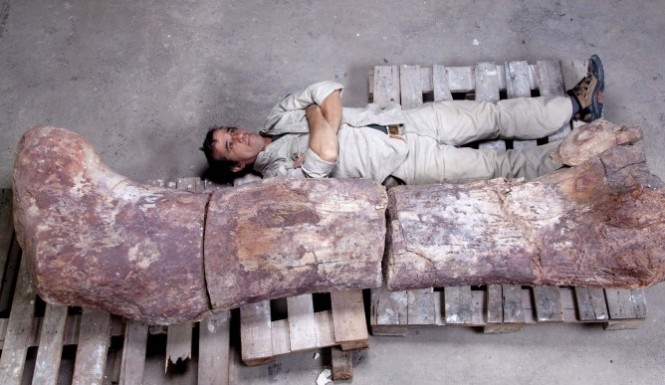 Argentinian paleontologists announced May 16th, 2014, they had excavated fossils belonging to an 85-ton titanosaur believed to be the largest dinosaur yet discovered.
Highlights from The World Almanac and Book of Facts 2015 Include

Health Care Statistics – United States health care policy by the numbers, including the first official statistics on the ongoing implementation of health care reform and health insurance marketplace enrollment, consumer costs, and much more.

Ebola Outbreak Facts – The World Almanac offers an authoritative and informative overview of the 2014 epidemic.

Year in Pictures – Striking full-color images from around the world in 2014 illustrate the top events in news, pop culture, science, and sports.

Top 10 News Topics – From Ferguson, Missouri, to Iraq, and Syria, the editors of The World Almanac name the top stories that captivated their attention in 2014.

The World at a Glance – This annual feature of The World Almanac provides a quick look at the surprising stats and curious facts that define the changing world today.

Year in Sports – Flip through hundreds of pages of trivia and statistics that are essential for any sports fan, featuring complete coverage of the Men's World Cup in Brazil, 2014 World Series, Winter Olympic Games in Sochi, and much more!

The World Almanac and Book of Facts 2015 is available on Amazon.com and wherever books are sold. For the eBook version, please check an online book retailer.