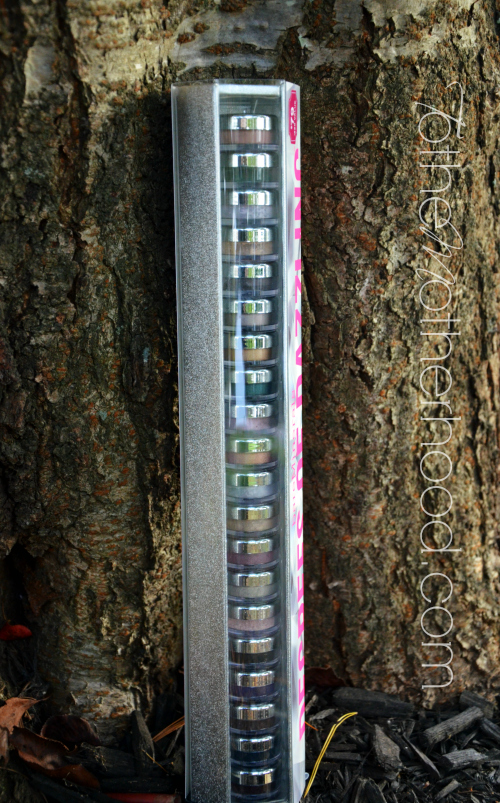 Mint green eyeshadow has been my signature color for years, but I'm starting to stray away from my comfort zone by experimenting with other shades. The bareMinerals Degrees of Dazzling ($79) has enabled me to experiment with a smorgasbord of colors. Degrees of Dazzling comes in a giftable tubular case with beauty overload. It boasts 20 eyeshadow colors in 4 finishes and 5 color families. Luscious greens. Perfect pinks. Majestic purples. Warm neutrals. And seductive grays.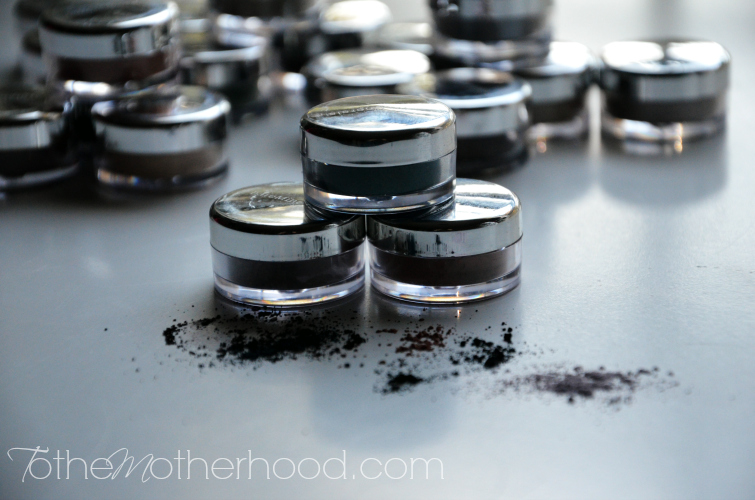 It doesn't come with unconventional colors, making them wearable for everyday occasions. Surprisingly, there hasn't been a dud in sight! These colors are deeply rich, highly pigmented, blendable, and has an admirable staying power. Personally, I love all of the shades, but I do have favorites. My top favorite colors from the collection are Rose Gold, Pewter, and Golden Pear. The only gripe abo loose eyeshadow is that it is messy. It can easily get all over your clothes, the counter, and under your eye. It can be a deterring experience for anyone who is not familiar with using loose eyeshadow. I've learned that you have to take certain precautions in order to avoid all of this. An eyeshadow primer is essential to avoid fallout. Nothing compares to Urban Decay's Eyeshadow Primer Potion! I also always dampen my brushes beforehand to avoid spillage elsewhere.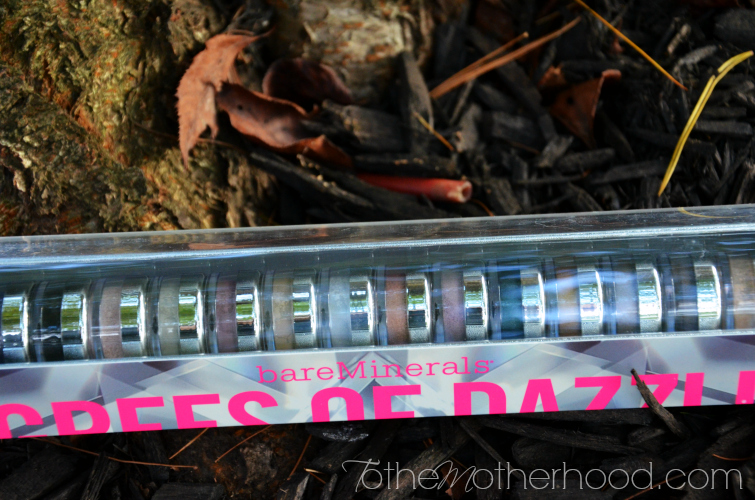 The Collection Includes:
High Shine Eye Colors: Pewter, Rose Gold, Stay Golden, Deep Sea, and Iridescent Iris
Glimmer Eye Colors: Silver Dollar, Golden Pear, Strawberry Mousse, Violet Spell, and Ginger Sugar
Velvet Matte Eye Colors: Velvet Charcoal, Velvet Mauve, Velvet Emerald, Velvet Nude, and Velvet Lavender
Liner Shadows: Black Leather, Yoga, Lagoon, Toasted Espresso, and Starry Night
bareMinerals Degrees of Dazzling is valued at $220, but you can get it for just $79 at Bare Escentuals at Sephora and Nordstrom.
This post is in partnership with bareMinerals.