A Girl for All Time helps young girls embark on a historical and imaginative journey with their historically inspired British doll and book collection. The collection currently boasts three dolls: Clementine: Your 1940s Girl, Matilda: Your Tudor Girl, and Amelia: Your Victorian Girl ($134.99 each). Dolls Magazine has nominated these dolls for 2013′s Playdoll of the Year. Amelia, the 1880 London Victorian inspired doll won the DOLLS Award of Excellence in April. Across the pond, the doll collection sold out at Harrods within 10 days! Since then, the dolls have captured the eyes and hearts of FAO Schwarz and a myriad of high-end boutiques in New York. However, you can easily obtain any of the dolls in the comfort of your home by purchasing them on A Girl for All Time's web-site.
"The idea for A Girl for All Time came to me when discussing with friends the seeming lack of intelligent, age appropriate toys on offer for girls," explains A Girl for All Time founder Frances Cain who moved to London close to 20 years ago. "Concerns about the ever-growing trend in age-compression (where younger and younger girls reach for older and older toys), combined with recent media coverage about unsuitable toys and clothing marketed at this age group, inspired me to try and create an age appropriate toy that allowed girls to celebrate their childhood in an intelligent and feminine way."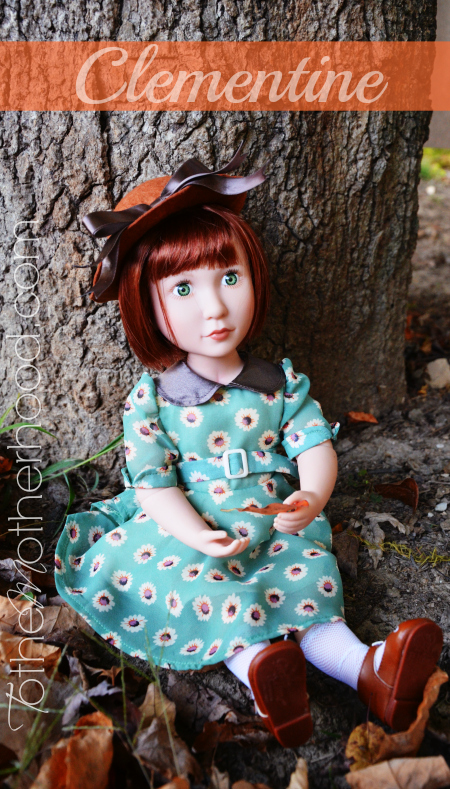 Meet Clementine Harper, a 12-year-old, hailing from London (circa 1939). Little Miss Harper stands at 16″ tall, has a "perfectly cut" ginger bob, painted lips, and vibrant green eyes. She dons a 1940s-esque outfit that entails a green poly-cotton dress adorned with a vintage daisy print design, upturned sleeves, satin Peter-Pan collar, and a belt with an off-white buckle. She also wears time-period bloomers, white knee-high fishnet socks, tan shoes, and a floppy hat with a satin ribbon. Her skin looks porcelain like. However, I was pleasantly surprised that she is made of high quality and durable vinyl, thus lessening my worries about my daughter accidentally breaking this doll when she becomes more age appropriate to play with Clementine.
To broaden Clementine's wardrobe collection, A Girl for All Time sells four other outfits that are made specifically for Clementine: Land Girl Accessory Pack ($19.99), Pink Coat & Beret ($49.99), gorgeous, yet appropriate for the chilly days of autumn and the brutally cold days of winter; Party Dress & Petticoat ($45.99), which makes the perfect tea party outfit; and the Land Girl Outfit ($39.99).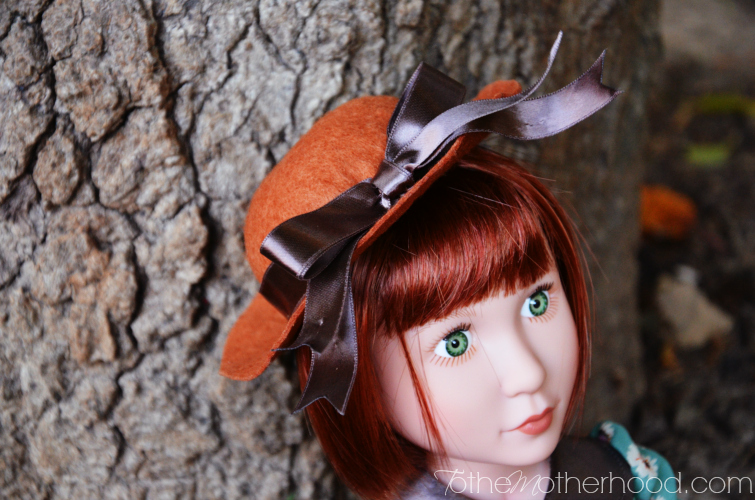 Clementine, Amelia, and Matilda can be purchased at http://www.agirlforalltime.com/ for $134.99 each. You can also purchase additional costumes and accessories to accommodate the doll(s). Connect with A Girl for All Time socially via Facebook.