At Tabletops Unlimited, they believe that the activities associated with cooking creates memories that live with us for a lifetime. From those early years of being spoon fed while sitting in a highchair, to requesting pasta for every meal and finally exploring the world of fine cuisine, the kitchen is associated with nurturing, family, friends and good times. It is no wonder that center stage for today's entertaining is once again the kitchen and the theme; preparation, cooking and enjoyment of food.
Now that autumn is here and winter is upon us, it is time to replace those summer items with our favorite winter finds. Make room for the Sculptured Pumpkin Soup Tureen with Lid and Ladle ($39.99), Oven to Table 8-inch Porcelain Gravy Separator by Denmark Tools for Cooks® ($9.99), Red Holiday Mugs ($14.99), and anything laced with pertaining to Thanksgiving or Christmas. Embrace this seasonal change, and check out their favorite products to welcome winter into your home!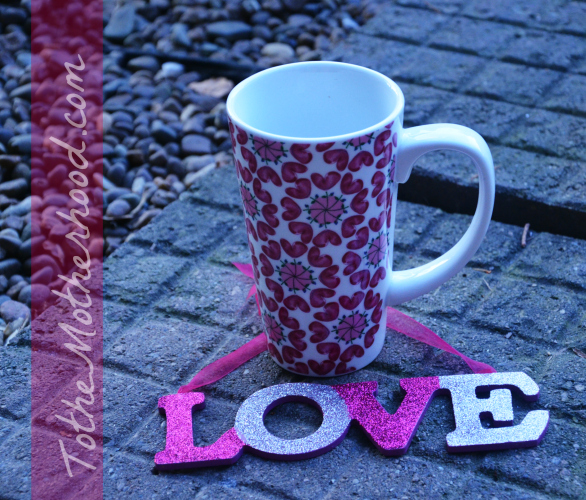 Savor more joyful lattes with the Love Collection by artist Kathy Davis, America's number one greeting card designer, who launched her first dinnerware and serveware collection. She has always loved art, and now her art touches over 100 million consumers every year. This Love Collection Set of Six 20 ounce Porcelain Latte Mugs ($49.99) is handcrafted and will keep the spirit flowing and the drinkware stocked this holiday season at our house, since TTU sent this to me! They've got a little bit of everything including coffee mugs, cookware, bakeware, serveware, and more for the holiday cooking and entertaining.
Inspired by lively hearts and flowers, this set features my favorite colors of pinks and magentas, with accents of violet and green. The mugs feature hearts with flowers, petals and leaves, resulting in a unique drinkware and serveware that expresses love in full bloom. Each of the six tall latte mugs holds 20 ounces of latte or your favorite beverage and still has room for the foam. The high-fired porcelain mugs keep drinks hot longer. The oversized coffee mugs are perfect for everyday dining, a social gathering, or any entertaining occasion. Add a touch of romance to your life everyday!
Prize(s): One winner will receive the Love Collection Set of Six 20 ounce Porcelain Latte Mugs (a $99.99 value) by Kathy Davis® from Tabletops Unlimited.
This giveaway will conclude on November 25th.