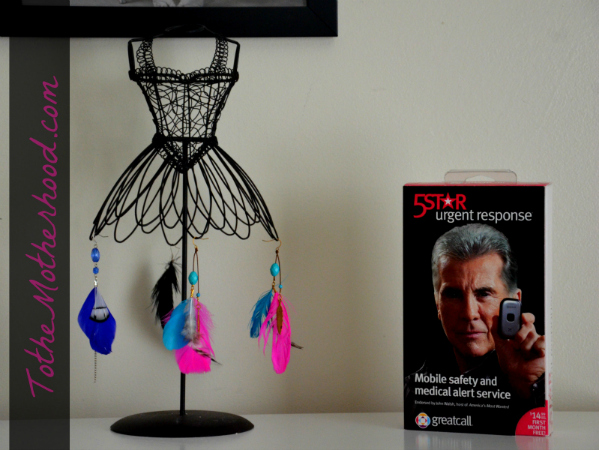 These days, we cannot escape the news without reading or hearing about ongoing school calamities, such as excessive bullying or school shootings. It is occurring everywhere in the country, including rural areas, not just "inner cities" or the suburbs. Although my son's school is adamant about providing a safe and nurturing environment for their staff and students, I still can't help but get nervous each time I drop him off at school. I know that I must not be the only parent that feels this way.
I was recently introduced to GreatCall's 5Star Urgent Response, a device that doubles as a medical and an emergency alert system that is a must have for children and adults alike. To top it off, it includes a GPS tracker. This makes it the perfect device to keep children safe to and from school, and even in school, whether it's in the hallways or classrooms. Since receiving this, I have a better peace of mind when I drop my son off at school.
All my son has to do is simply press one button on the device if he feels threatened, scared, lost, or is in an emergency situation. Once the button is pressed, he will be connected with a NAED (National Academies of Emergency Dispatch) Certified Response Agent that will send appropriate help his way to remedy his situation. These agents can conference in the user's emergency contacts, access the users' medical information, connect to a live nurse, or dispatch 9-1-1 emergency services. They will also stay on the line via the device until his situation is fully resolved. Even if he somehow gets lost, they can instantly locate him via the GPS tracker.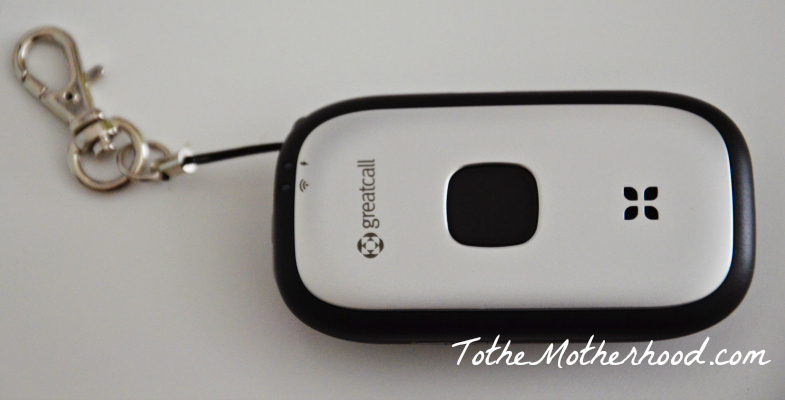 Noteworthy Features:
• It is lightweight and compact enough to fit easily in the pocket.
• It works at home or wherever you go on one of the nation's most reliable wireless networks.
• Your 5Star agent will speak directly with you through the device. No cell phone is required.
• It has a built-in GPS that locates you quickly and accurately. It also enables agents to send the appropriate help directly to your location.
• Your 5Star agent will stay on the line with you until your situation is fully resolved.
• The certified agents are trained in CPR and other emergency procedures.
• Affordable monthly service ($14.99)
• No contracts
• No cancellation fees'
• No additional equipment is needed
• One-time $35 activation fee
Get Help Anytime, Anywhere with the 5Star:
• Your father feels pain in his chest, a strange tingling sensation or is having difficulty breathing
• You witness an accident and someone may need medical attention
• You just got home and you think someone may be in your house
• You're having a strange reaction to food, medication, or an insect bite
• Your mother is in a dark parking lot, her car won't start and a stranger is approaching
• Your child is being physically threatened by a bully at school
• You're traveling in a new city and become lost or disoriented
• Your child is on a field trip and can't find the group
• Your child has medical issues or allergies that may require urgent response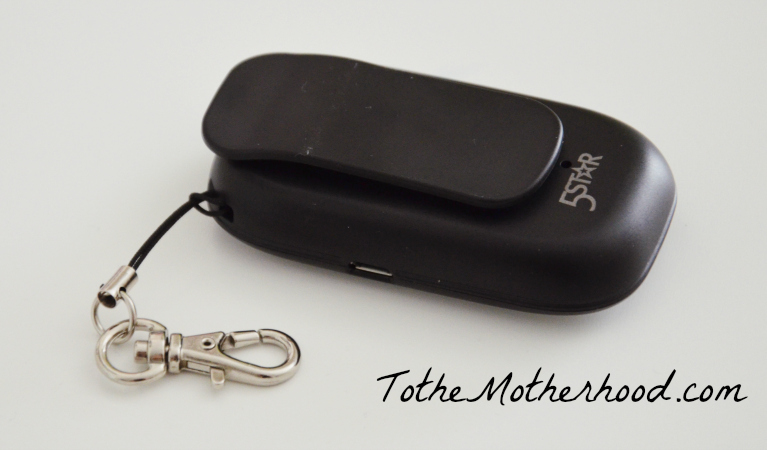 A portion of the proceeds from the 5Star Urgent Response sales go to the National Center for Missing and Exploited Children (NCMEC), the charity founded by John Walsh, host of America's Most Wanted and GreatCall partner.
Stay Connected: Facebook | Twitter | YouTube | LinkedIn
Prize(s): One winner will receive a 5Star Urgent Response and 3 free months of service.
The giveaway will conclude on September 12th.
Disclosure: The item(s) in this review was provided to the reviewer for keeps and the purpose of writing a review. This in no way affects the quality of the review provided. No monetary exchange occurred in exchange for the writing of the review. The views expressed in this review are strictly that of the reviewer. All reviews provided here are the work of the reviewer and remain completely unbiased.