Asian iCandy offers a vast collection of eclectic and vintage-inspired pieces from Asian indie designers. Some of the designers include Dear Li, Bunny Fairy, Seven Princess, Princess Home, Tokyo Fashion Co., Miss Point, and Artka. This chic online boutique was founded by Jane, who fell in love with Asian folk inspired clothing. She was then inspired to share the love by bringing it to the States and the rest of the world.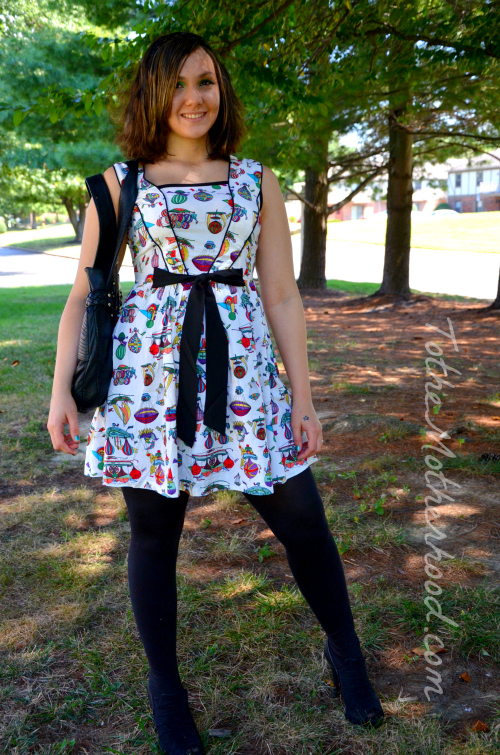 The Bunny Fairy Flying Ships Hand-Painted Print Dress is charmingly sweet, whimsical, and playful, featuring hot air balloons and flying ships in fun and vibrant colors. I didn't add any jewelry since I didn't want to take anything from the dress. I believe that it makes a statement on its own with the design and big black bow that is adorned across the front of the waist. The pleats and full hemline beautifully completes the dress, which also gives the wearer a shapely silhouette.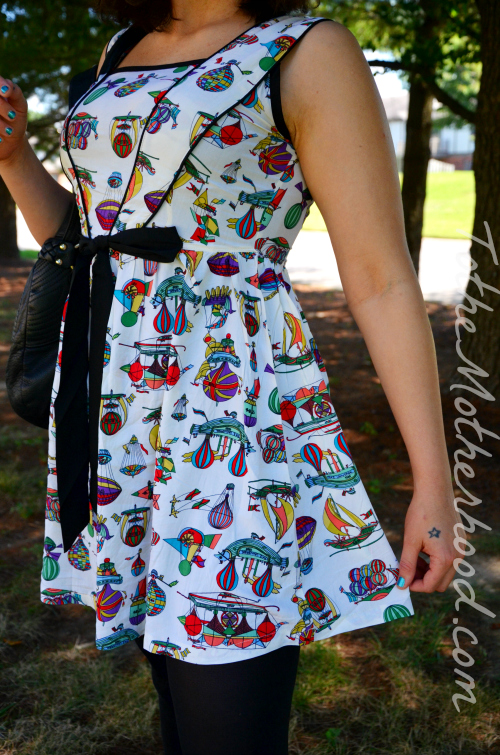 The front sash is the obvious headliner of this dress.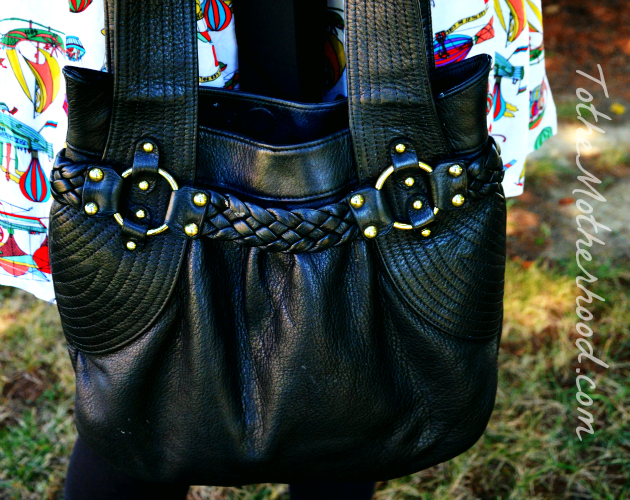 I may have not paired this dress with any accessories such as jewelry, but hardly any outfit is complete without a statement handbag or clutch. I opted for the Antoinette Lee Designs "Anna" Tote that is made of genuine Italian Leather. I've had this handbag for a few years now and I'm convinced that it can practically withstand anything, because the sophistication and quality still shines.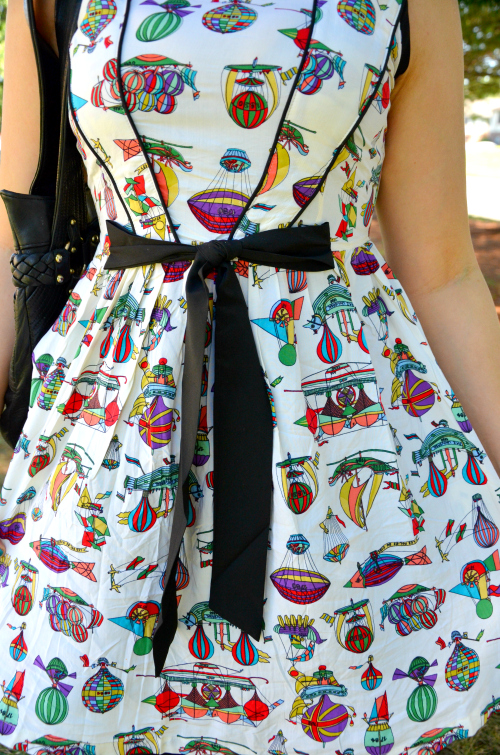 I'm generally pleased with the overall quality of this dress. It's made with lightweight, airy fabric that is perfect for the bouts of hot, sweltering weather in the Midwest that we have been experiencing towards the end of August. For those who are not familiar with Asian clothing, their sizes run differently than standard American sizes.
XS = Asian Small
S = Asian Medium
M = Asian Large
L = Asian XL Large
However, custom sizes are available. Simply leave your height, hip and waist measurements in the are of "special instruction" during check out.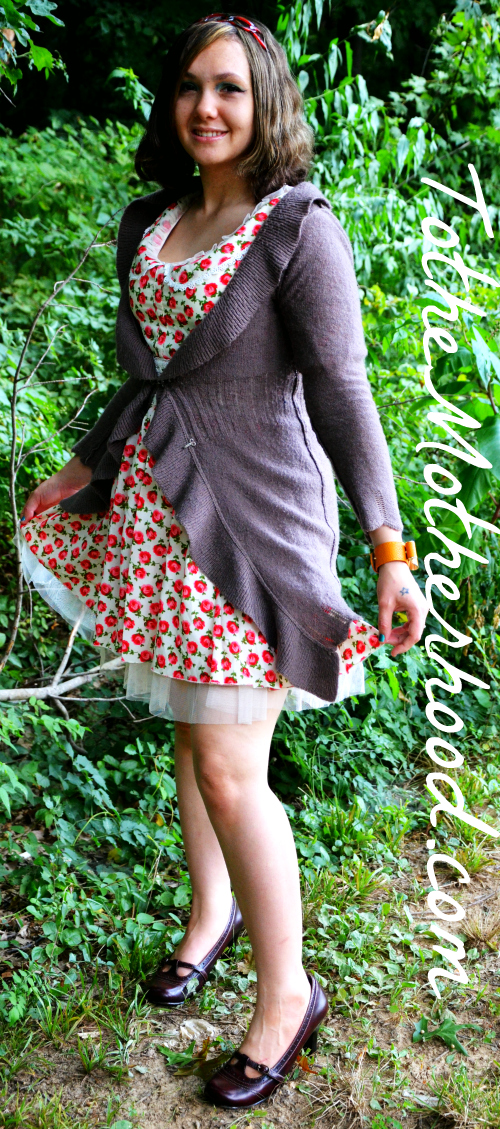 Since it's all about frolicking in floral this season, I opted for the Red Rose Printed Lace Dress. Much as I love the previous dress for its quirkiness, this one quickly became my favorite. Featuring a beautiful floral print, lace peter pan color, and ruffled lace hem; this dress can easily be transitioned from this season to the next. As the the temperature begins to dwindle down, welcoming the cool and crisp air of fall, you can warm up this dress with a cardigan and warm, earthy colored hued accessories.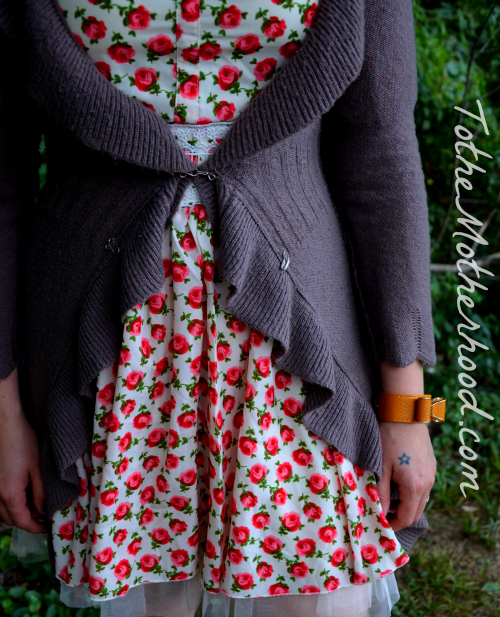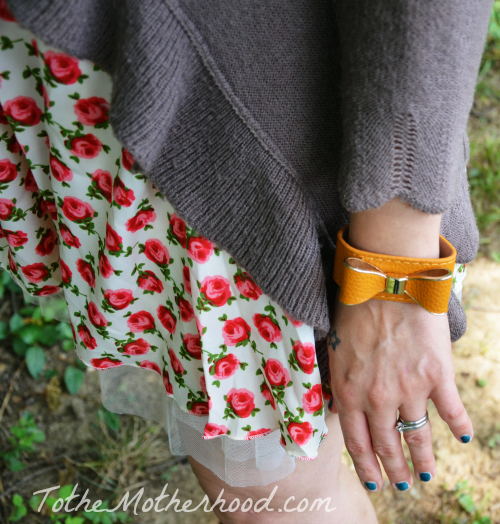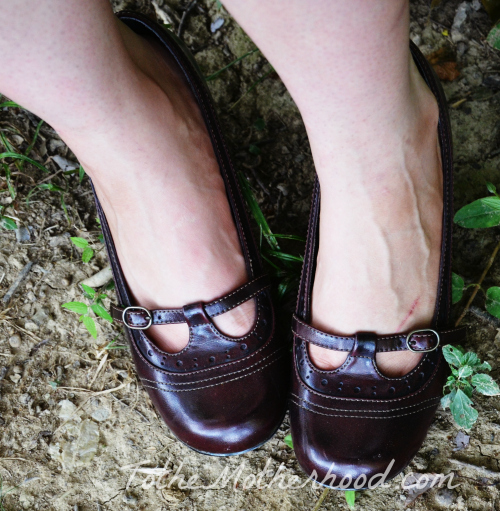 Outfit 1
Bunny Fairy Flying Ships Hand-Painted Print Dress, $54.90 at Asian iCandy
Antoinette Lee Designs "Anna" Tote, $528
Outfit 2
Candy Dance Red Rose Printed Lace Dress, $69.75 at Asian iCandy
Bow Bracelet, $15 at Style Lately
Maurices Cardigan (Thrifted)
Mudd Heel Pumps (Thrifted)
Twitter | Facebook | Blog
Disclosure: The item(s) in this review was provided to the reviewer for keeps and the purpose of writing a review. This in no way affects the quality of the review provided. No monetary exchange occurred in exchange for the writing of the review. The views expressed in this review are strictly that of the reviewer. All reviews provided here are the work of the reviewer and remain completely unbiased.