I had always found the mere thought of wearing a corset to be intimidating. So I never imagined that someday that I'd actually wear a corset until I accidentally stumbled upon Soondus Yammout's YouTube videos. I was instantly intrigued as she video chronicled her 100 days journey of reducing her waistline and achieving the perfect hourglass figure. Her videos, along with others' videos, such as bishonenrancher, helped me learn a lot about corsetry. For beginners like myself, it's important to do thorough research to see which corset may be best for you.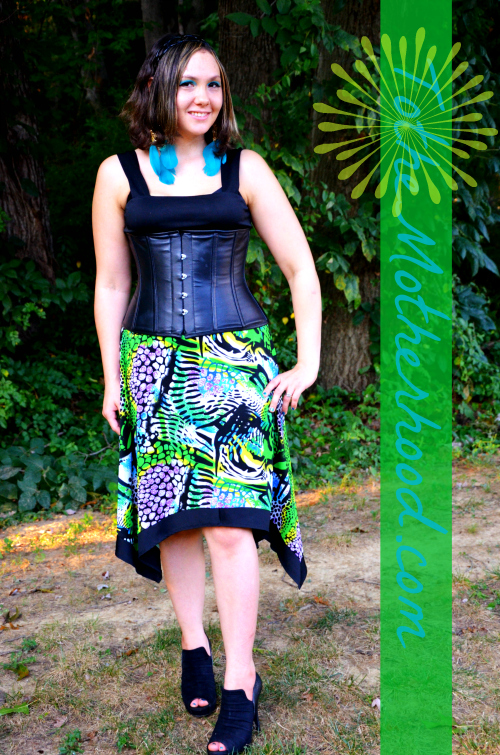 Prior to learning the benefits that corsets bring, I always thought that wearing a corset would be painfully uncomfortable. Although restricting for the wearer in various ways, they become more and more comfortable as time goes by. In fact, there are many corset wearers that use them to help minimize back pain associated with a myriad of issues, including autoimmune disorders (i.e. fibromyalgia), neurological disorders (i.e. ataxia), and old injuries from slipped discs or accidents. Also, my posture is something that I always needed to work on, so I was happy to learn that corsets can help correct bad postural habits.
Orchard Corset generously sent me the Steel Boned Underbust Corset in Leather (CS-305) ($79; Available in Brown, Red, Black, or White), hich came beautifully wrapped in tissue paper adorned with their logo, and the corset was even more beautiful once seen. I had read a wealth of information and watched countless videos in regards of corsetry, so I was looking forward to wearing a corset for the first time. Yet, I still had questions that needed answers concerning my new corset. Thankfully, the corset came with a paper detailing the "how-to's" that is both informative and comprehensive – breaking-in your corset, wearing your corset, storing your corset, washing your corset, and lacing your corset.
For beginners, it's recommended to wear to a corset often for short periods of time (1-2 hours) to break it in and ensure a perfect fit for your body. This length of time allows the fabrics to stretch evenly. This also extends the life of the corset and ensures that the fabrics, grommets, and stays are not damaged in the process.
I'm still in the process of breaking in my corset, as I am not able to fully shut it yet. Overall, my experience has been pleasant so far. I've had worn a waist cincher for the past month, and I believe that helped me adjust to the corset quickly, but it pales in comparison since a authentic and high quality corset creates a well-defined hourglass shape and completely eliminates the appearance of back fat.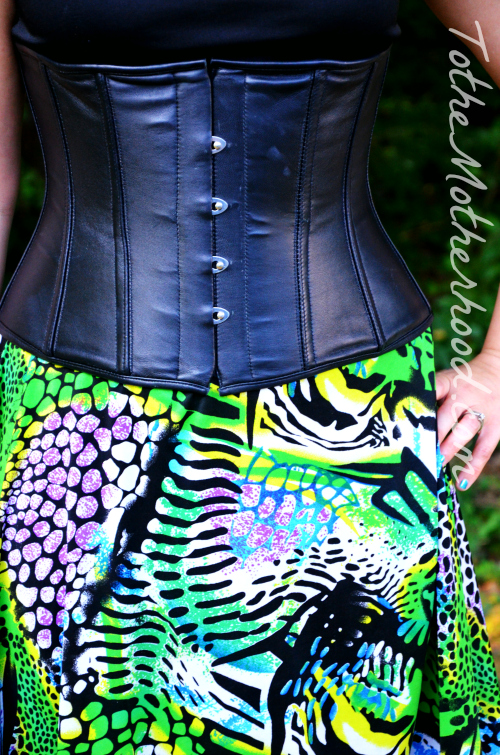 Features:
12 Flat & Spiral Steel Bones
Rigid Front Steel Busk Closure
Average Torso Length
Waist Tape Reinforcement
10″ Front / 10.5″ Back / 9.5″ Side
100% Lambskin Leather
Level 1 Silhouette (Moderate Curves)
High Strength Laces
4″ Back Modesty Panel (Lacing Guard)
All Metal Grommets
No Garter Tabs
Bi-Directional Lacing
Sizing:
This corset is designed for tight-lacing and waist-cinching, and sizing is based on the corset completely laced shut. Corsets should be ordered based on the size of your desired waist. It's recommended that you order 4-6 inches below your natural waist measurements to allow for cinching. So if you have a 31 inch waist, it's recommended that you purchase a size 26. A size 26 will have a 26″ waist when fully laced shut. The bottom edge will measure about 6-7 inches larger than the waist, and the underbust is about 4 inches larger when laced shut. Available in sizes 18 to 40 in 2 inch increments.
Cheri, the founder of Orchard Corset, has a myriad of videos on YouTube that touches base on breaking in a corset, how to properly remove a steel boned corset, how to lace yourself, and basic corset care.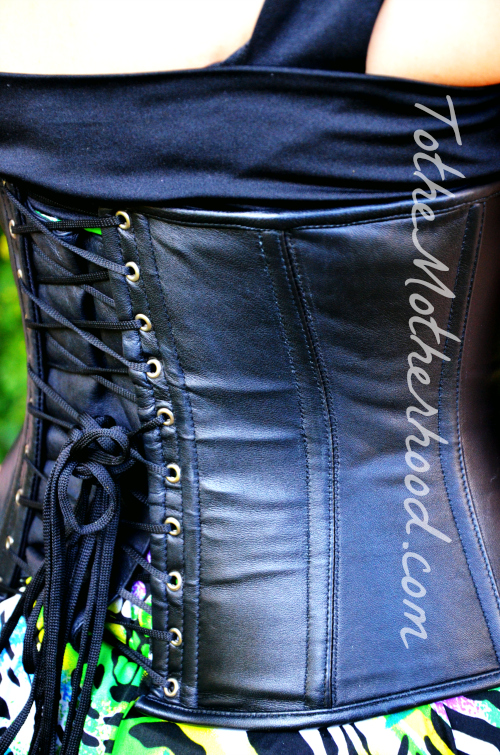 The Deets
Forever 21 Feather Earrings, $3.99 (Clearance)
Tango Mango Green Safari Sidetail Dress, $34.99 at Zulily
Steel Boned Underbust Corset in Leather, $79 at Orchard Corset
FERGALICIOUS "ERRAND" Boots at Famous Footwear
Disclosure: The item(s) in this review was provided to the reviewer for keeps and the purpose of writing a review. This in no way affects the quality of the review provided. No monetary exchange occurred in exchange for the writing of the review. The views expressed in this review are strictly that of the reviewer. All reviews provided here are the work of the reviewer and remain completely unbiased.