The San Francisco Music Box Company is the leading world-wide manufacturer of musical gifts and decorative accessories, including music boxes, water globes, snow globes, and musical figurines. All products are musical, reflecting our time-honored tradition of handcrafted detail and the best tune reproduction.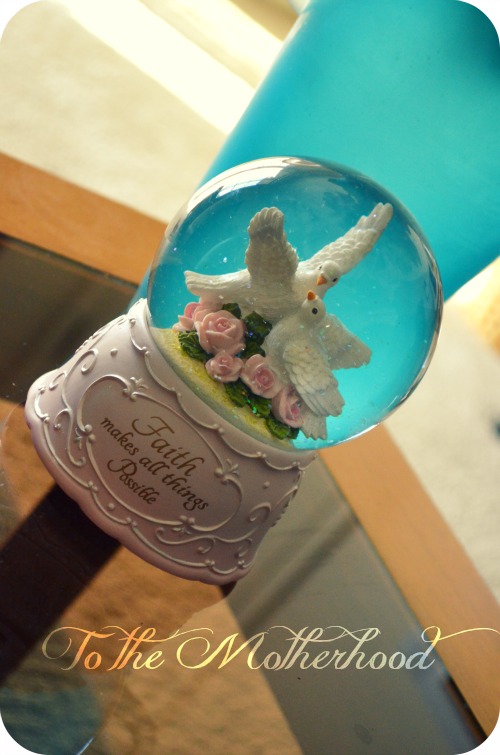 Featuring two doves, beautifully resting on pink roses, the Faith Makes All things Possible Water Globe ($40) is an inspirational reminder that we often find ourselves lost in the "wilderness", imperiled constantly by life's pitfalls and snares. Having faith is one of the most difficult virtues to imbibe, yet it's one of the most rewarding virtues to possess.
The Faith Makes All things Possible Water Globe is exquisitely detailed, featuring one of Ludwig van Beethoven's most popular compositions, Für Elise.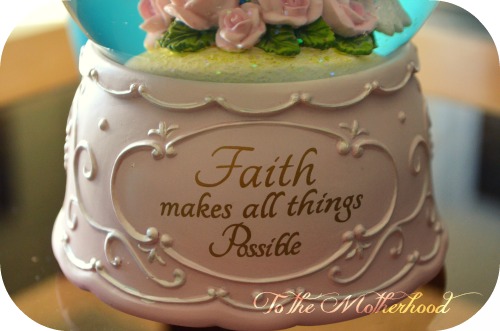 Stay in the loop with The San Francisco Music Box Company by following them via Twitter, Pinterest, and Facebook.
Disclosure: The item(s) in this review was provided to the reviewer for keeps and the purpose of writing a review. This in no way effects the quality of the review provided. No monetary exchange occurred in exchange for the writing of the review. The views expressed in this review are strictly that of the reviewer. All reviews provided here are the work of the reviewer and remain completely unbiased.