I'm looking forward to receiving the Nokia Lumia 920 for AT&T's A Gift That Money Can't Buy campaign! I can hardly wait to try it out. The 4G LTE Nokia Lumia 920 with Windows® Phone 8 and wireless charging is known for its clarity, power, and speed. It also features a state-of-the-art camera that takes crystal clear pictures, even in low light, enabling you to capture memories in almost any environment.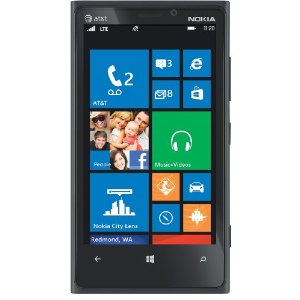 This holiday season AT&T is launching "A Gift That Money Can't Buy", a site that allows teens to give their parent a one-of-a-kind digital gift. The site will also nudge the recipient in the right direction of what to get for their kids, which is (hint hint), the latest and greatest AT&T smartphone – specifically a Nokia Lumia 920.
Check out the great gifts available:
– A Very, Very, Very Personal Greeting from Luke Perry
– A Guitar Solo from Richie Sambora
– A holiday feast prepared by celebrity chef Michael Voltaggio
– A joke handed down from comedian Richard Lewis
– A cameo in this month's "The Onion"
Each week throughout the holiday season, they'll be refreshing the site with new gifts like A Top Secret Golf Tip from a Pro… just for starters.
Disclosure: M80 contacted me to write a post on behalf of AT&T.