L. Frank Baum's cherished children's classic now vividly reimagined with beautiful four-color artwork and nine interactive features created by MinaLima, the award-winning design studio behind the graphics for the Harry Potter film franchise.
This post is in partnership with HarperCollins. This post may contain affiliate links, in which I will make a commission if you purchase via the links.
L. Frank Baum's classic story has been appreciated by generations of young readers since its release in 1900, when it was hailed by the Library of Congress as "America's greatest and best-loved homegrown fairytale." It is a staple of American literature and served as the basis for the celebrated 1939 Academy Award-winning film that was widely regarded as one of the greatest films of all time in addition to stage plays and musicals.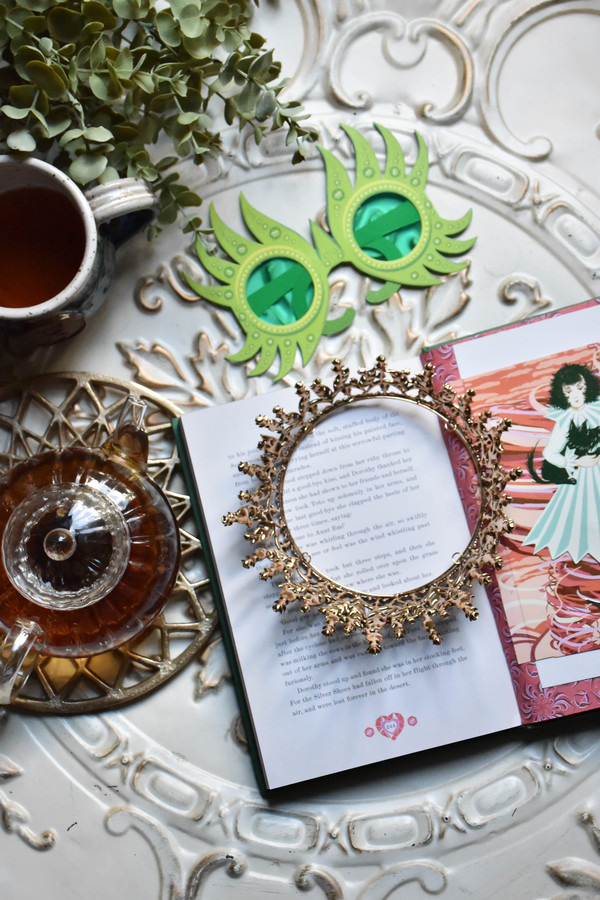 It has now returned as the eighth book in a collectible series of illustrated classics in this deluxe gift edition. This edition features beautiful artwork and nine interactive elements created by MinaLima. MinaLima is the award-winning design studio that crafted the graphic universe of the Harry Potter and Fantastic Beasts films.
The Wonderful Wizard of Oz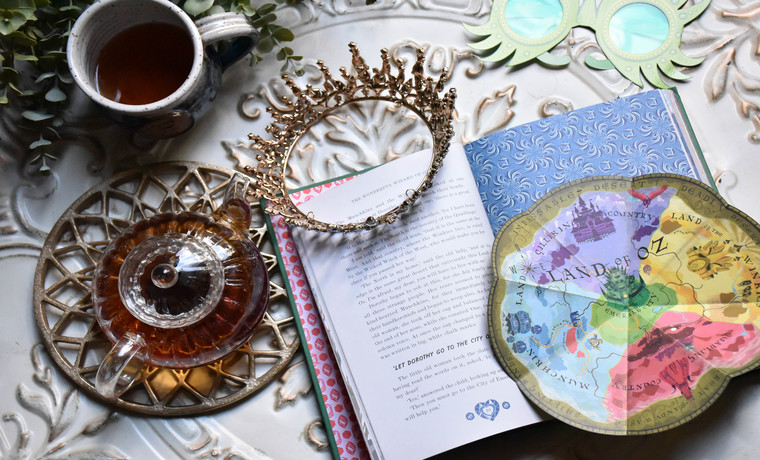 The classic story follows young Dorothy on the adventure of a lifetime as she travels from the Kansas prairies to the magical world of Oz. Along with her canine companion Toto, Dorothy finds herself in a strange land full of witches, munchkins, winged monkeys, and more. On her mission, she befriends an unlikely cast of characters including Scarecrow, Tin Woodman, and the Cowardly Lion, and learns the true meaning of friendship.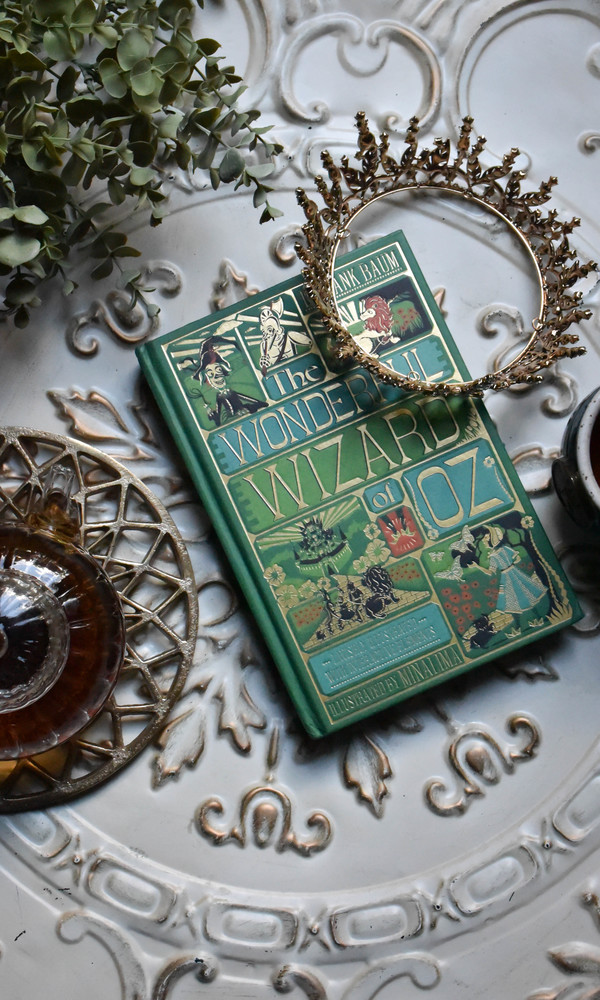 The Wonderful Wizard of Oz Interactive Minalima Edition reimagines the novel's iconic imagery and highlights phrases from the original book in a unique and delightful style. Sure to become a collector's item, this deluxe illustrated edition contains specially commissioned artwork and nine exclusive interactive features, including: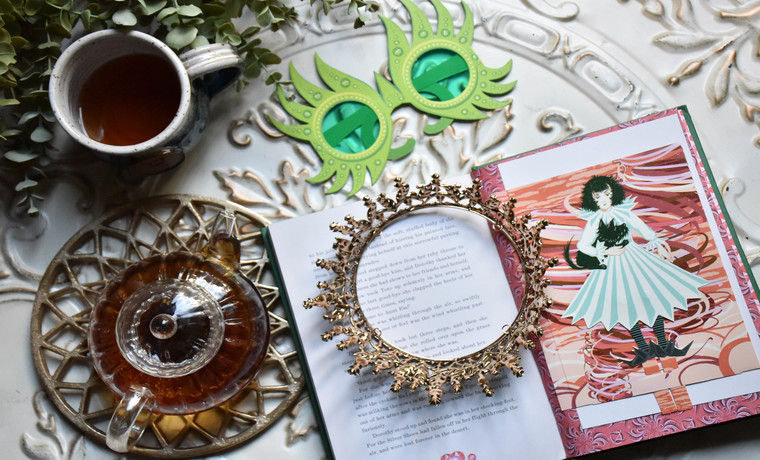 · A cyclone map that opens up to reveal the Land of Oz
· A pop-up Yellow Brick Road
· Oz glasses that will have you seeing the world anew
· Fighting trees with branches that come alive
· Dorothy's shoes that can be clicked together
About the Author
L. Frank Baum (1856-1919) was born in Chittenango, New York on May 15, 1856. A natural entertainer and storyteller, Baum started writing early and published several journals with his brother before the age of 17. He dabbled in writing for journals, newspapers, and theater for years before finding moderate success writing Mother Goose in Prose in 1897.
Two years later, Baum collaborated with illustrator W.W. Denslow to publish Father Goose, His Book, which became a children's best-seller in 1899. The original Oz book with illustrations by Denslow was published in 1900 and was an instant success, selling 10,000 copies in its first eight months.
Though Baum never wrote The Wonderful Wizard of Oz with thoughts of a sequel, he obliged due to popular demand, having received letters from thousands of children asking him to write more Oz stories. Baum would go on to write 13 sequels and half a dozen short stories before his death in 1919.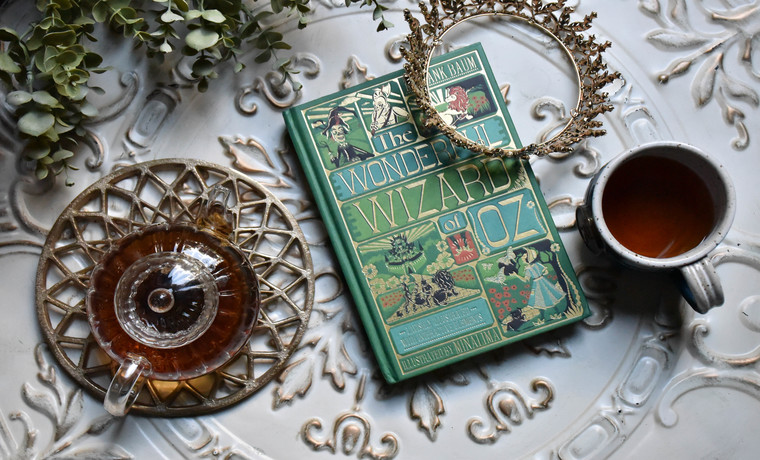 This marvelous edition will enchant readers of every age and will be the perfect gift for every occasion.