It seems like it was yesterday when I found out I was expecting my first child. Those 9 months were akin to a fairy tale. We were so ecstatic when he finally arrived and we loved every bit of that 6 lbs. and 11 oz. baby. That's why it's hard for me to believe that he's now in middle school. 6 years later, I brought my other pride and joy, my daughter, home from the hospital. It goes to show how fleeting time is since that bundle of joy turned 5 years old last summer. She is a bundle of energy that keeps me on my toes! My ever so curious and exuberant explorer is always flitting from one destination to the next.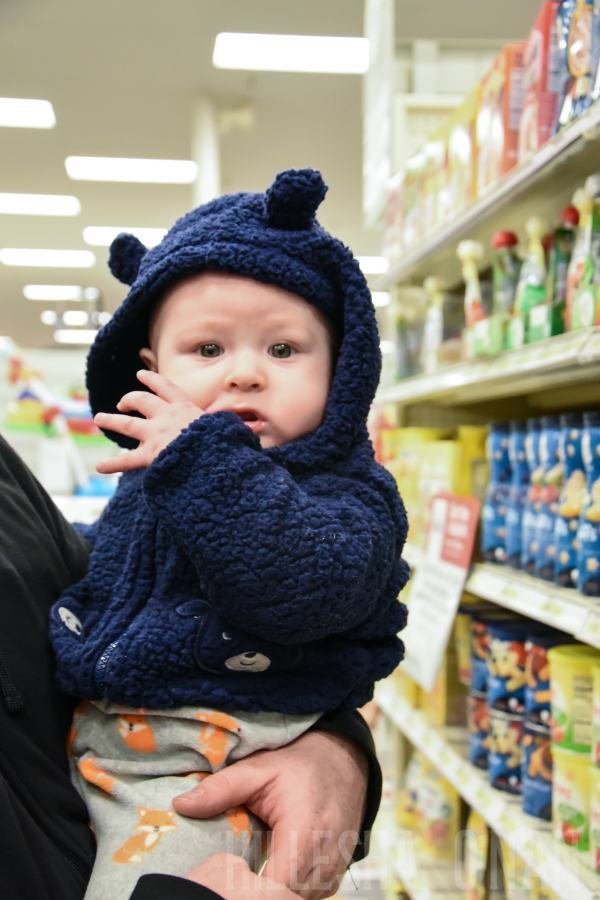 We officially became a party of 5 when my third son was born last summer. He made his arrival the day after my daughter's 5th birthday, making their birthdays one day apart. The odds! It is almost hard to believe that he is already 8 months old – four months shy of his 1st birthday. I quickly learned to relish in every moment and cherish it, even the most mundane, especially since children grow up in a blink of an eye! Whether you're a new parent or have more than one child, motherhood is a journey of joy, laughter, and love.
With motherhood being a journey, you also learn through trial and error. It doesn't matter how many baby books you have read or tips you have received from other moms. What works for one mom may not work for another mom. But, there is at least one thing that many moms can agree on and that is that we want the best for our children.
How I'm Supporting My Baby's Healthy Brain Development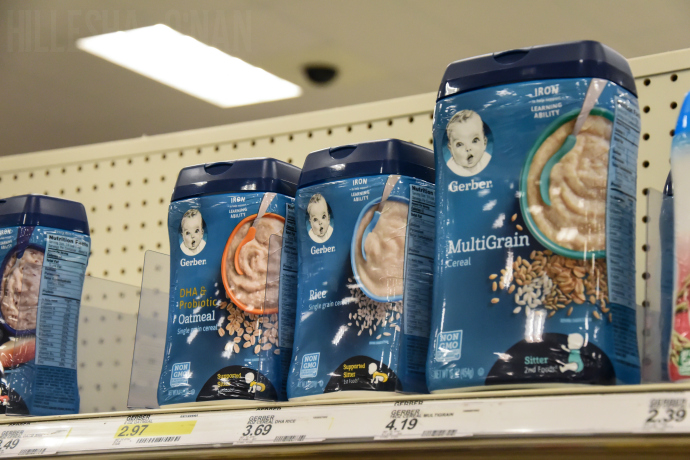 Gerber is a brand that parents have loved and trusted since its inception in 1927. They strive on ensuring the healthy development of your growing baby with quality ingredients. Their baby cereals like the Gerber DHA & Probiotic Oatmeal are fortified with essential nutrients, including iron, probiotics, calcium, and vitamins C, E and B. I also can't help but marvel at the fact that their cereals aren't made with artificial colors and flavors, gluten, genetically engineered ingredients, or packaged in BPA containers. It is free from all of that!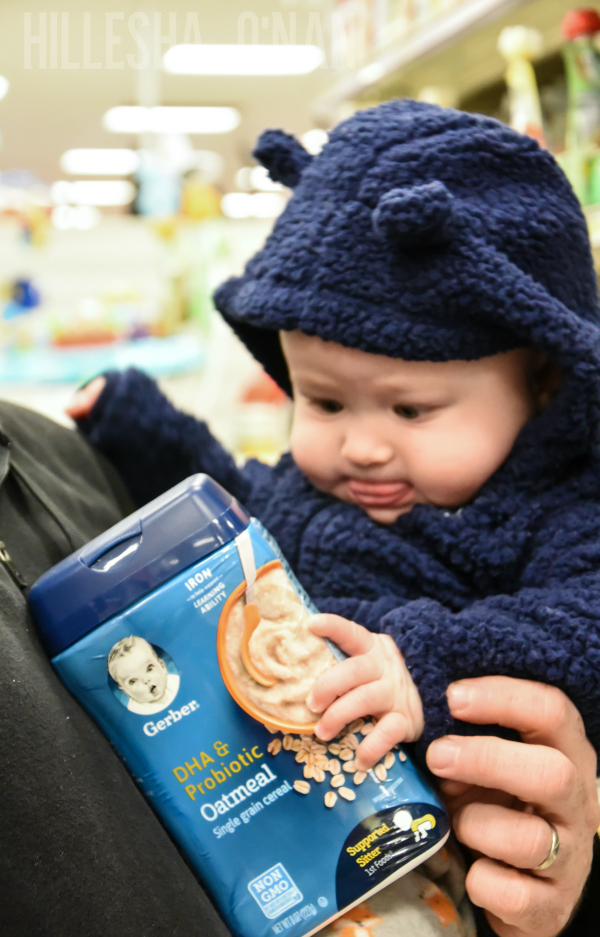 Single-grain infant cereals are an ideal first solid food to check for food sensitivities and help develop baby's eating skills. I didn't know that babies' natural stores of iron start depleting around 4-6 months. That is why I'm glad that I can meet 90% of my baby's daily iron needs with just two servings of Gerber infant cereal. 1 tbsp. cereal can simply be combined with 4-5 tbsp. of breast milk or infant formula.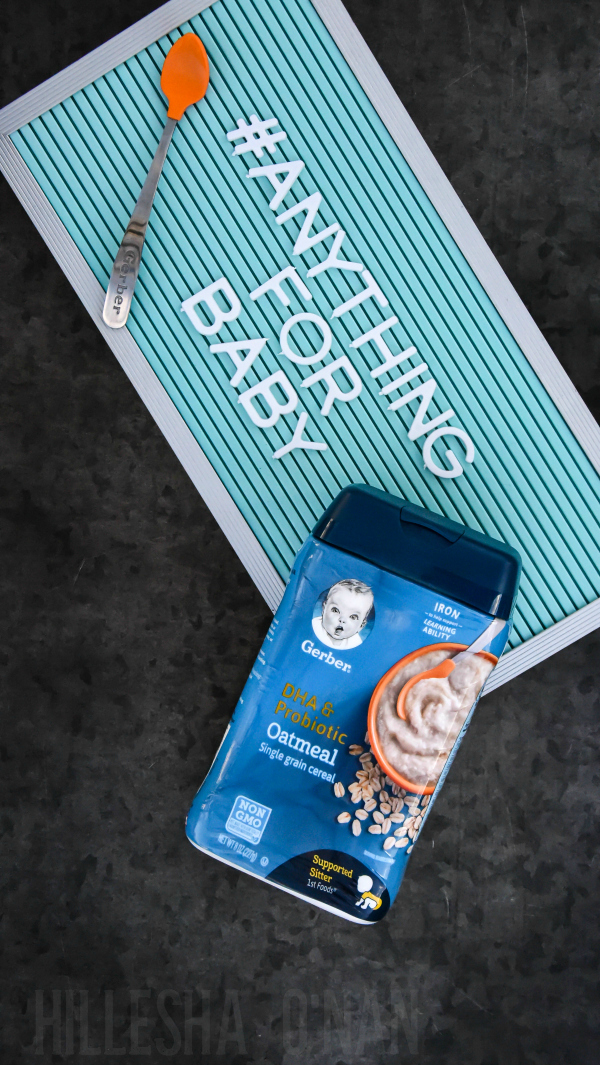 My son starts off his day with Gerber DHA & Probiotic Oatmeal. The DHA in the Gerber DHA & Probiotic Oatmeal helps support brain and eye development, whereas the probiotic Bifidus BL helps support digestive health when eaten on a regular basis. In addition to breast milk, I'll also stir in a small amount of pureed fruit since my son doesn't like cereal alone.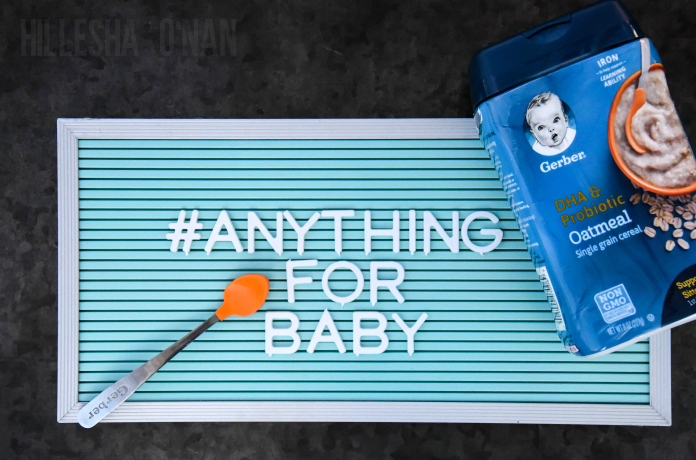 Looking for a store that carries Gerber products? Use their store locator to find stores within your vicinity that carry your favorites. That isn't all! You can save up to a $1 off with these printable and paperless Gerber coupons.