Based on the best-selling memoir written by Jeannette Walls, Oscar® winner Brie Larson (2015, Best Actress, Room) and Oscar® Nominee Woody Harrelson (2009, Best Supporting Actor, The Messenger) star in The Glass Castle, arriving on Digital HD October 24 and Blu-ray™ (plus Digital HD), DVD and On Demand November 7 from Lionsgate. Hailed as "one of the must-see movies of 2017" (Vanity Fair), The Glass Castle chronicles the adventures of a young girl growing up in a dysfunctional family of nonconformist nomads. From the producer of The Shack and The Blind Side, the film also stars Oscar® Nominee Naomi Watts (2012, Best Actress, The Impossible) and Golden Globe® Nominee Max Greenfield (2013, Best Supporting Actor – Television, "New Girl").
This post is in partnership with MPRM Communications on the behalf of Lionsgate Pictures.
The Glass Castle is based on the novel written by former gossip columnist Jeannette Walls. The film recounts her upbringing with an eccentric mother and a father who was suffering from alcoholism with an underlying mental illness. I love movies based on true stories, but one thing that slightly deterred me away from the storyline was the continuous flip-flop from the current life of Jeannette (Brie Larson) and her childhood (Chandler Head) to teenage self (Ella Anderson). Even with this minor drawback with the film, this film shows how good Woody Harrelson can be as an actor.
Woody Harrelson's role as Rex, Jeannette's father, leads you into a tornado of feelings on how you can view a person, even your own parent. He comes across as elusive, abusive, a thief, maddening changes in temper, nomadic, not caring, and dependent on alcohol with no remorse. Then, there are the times he is very protective of his children. There is also his willingness and determination to right a wrong. It is easier to have compassion for him when he is more lucid.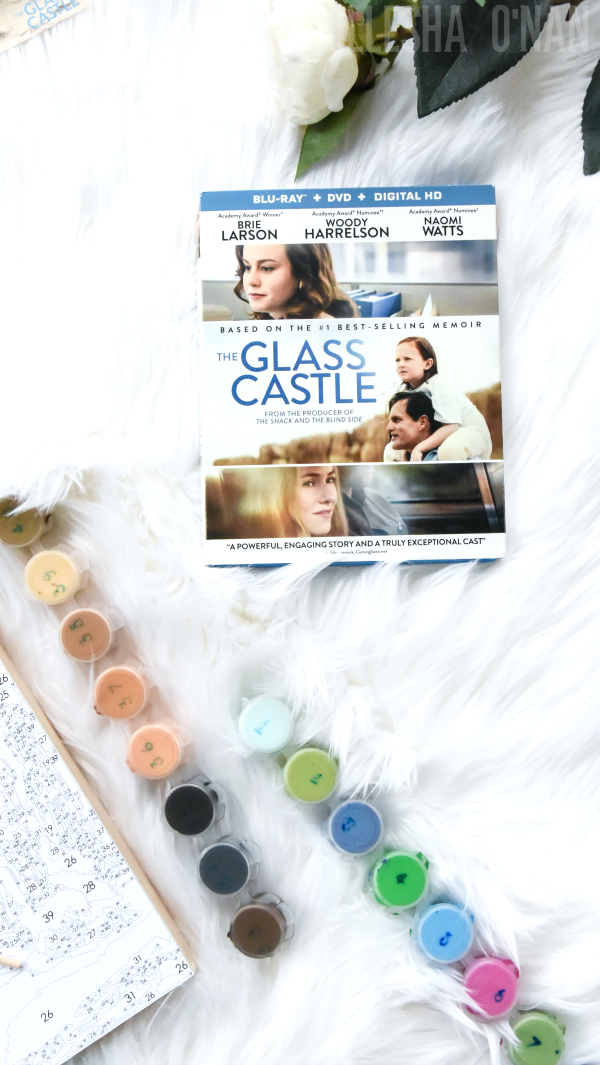 Jeannette's mother played by Naomi Watts also plays the starving artist role well. Her character brings to light a mother that is just confused on what to do as a mother, so she often will ignore what is around her and focus on her hobbies. Both parents can draw you into them just as easy as it is to draw you away from them. It is a struggle for Jeannette and her siblings to stay strong for one another when they are always facing the unknown.
This is definitely one of those films that will make you think as you psychoanalyze how real life can be too real at times. It shows also how life can be rewarding when overcoming adversity. Just stay focused or you might get lost for 10 seconds here and there trying to figure out which time period the movie has escaped you to.