This post was sponsored by Tai Pei, all opinions expressed in my post are my own.
I always look forward to this time of year! It's the time of year that my family, friends, and I can spend time together despite our conflicting schedules. While this is the most joyous time of year to spend time with loved ones, there are a varying amount of roles and tasks that can make the holiday season stressful. After you have spent a day of sharing laughter and stories with loved ones over a warm and comforting meal, you'll probably think about all of the last minute Christmas shopping that you have to do. That is when anxiety begins to set in!
Known for interjecting edgy humor in conjunction with vintage magazine images, Anne Taintor said it best with one seasonal image, "She Was One Plum Pudding Away from Having a Yuletide Meltdown." I believe we've all felt that way at some point or another. The holiday season is meant to be the most joyous time of year, but it can also be the most chaotic time of year! Everything from deciding on what to buy everyone on your list and financial woes to entertaining and hosting can practically make anyone almost succumb to a yuletide meltdown. You can take the holidays by the horns by stepping back, taking a breather, and relishing in "me time" amid the chaotic holiday season. You can take a trip to one of your favorite stores and treat yourself to something that will not challenge your bank account.
One of my favorite things to do during the holidays is watching holiday classics like It's a Wonderful Life (1946), The Year Without a Santa Claus (1974), or White Christmas (1954). You can rent a holiday classic movie from the library or stream via streaming services like Hulu, Netflix, or HBO. In addition to the movie, you can head to your local grocery store and opt for a tasty option from Tai Pei's single serve line of Asian inspired frozen entrees. Their Asian inspired frozen entrees make a quick, delicious lunch or light dinner to prepare while taking that time to just relax.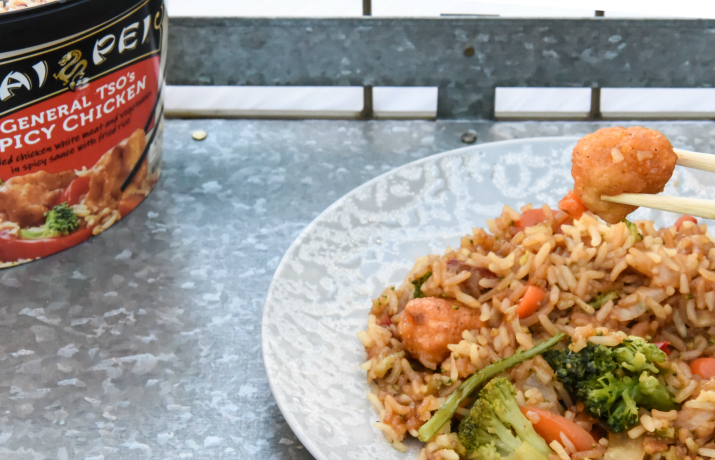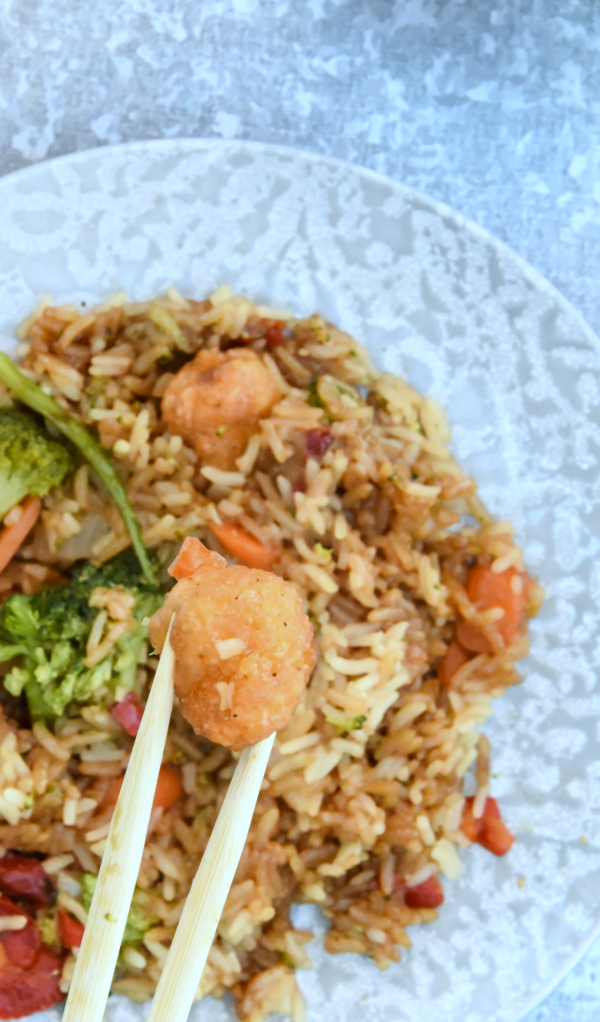 There are also several varieties to choose from, including Chicken Fried Rice, Orange Chicken, and Chicken Chow Mein. My husband loves the General Tso's Spicy Chicken with breaded white chicken, spicy sauce, and fried rice (14 Grams of Protein and 420 Calories) as well as the Combination Fried Rice with white meat chicken, pork, vegetables, and fried rice with oyster flavored sauce (19 grams of protein and 490 calories). He has also taken an appreciation to the Pepper Beef with a black pepper sauce, vegetables in fried rice (13 Grams of Protein, 420 Calories), and the Beef and Broccoli, which comes in a delicious Asian style sauce with fried rice (14 grams protein 320 calories). Each frozen fried rice meal is made with authentic, quality ingredients. They make quite the effort to keep everything healthy and delicious at the same time!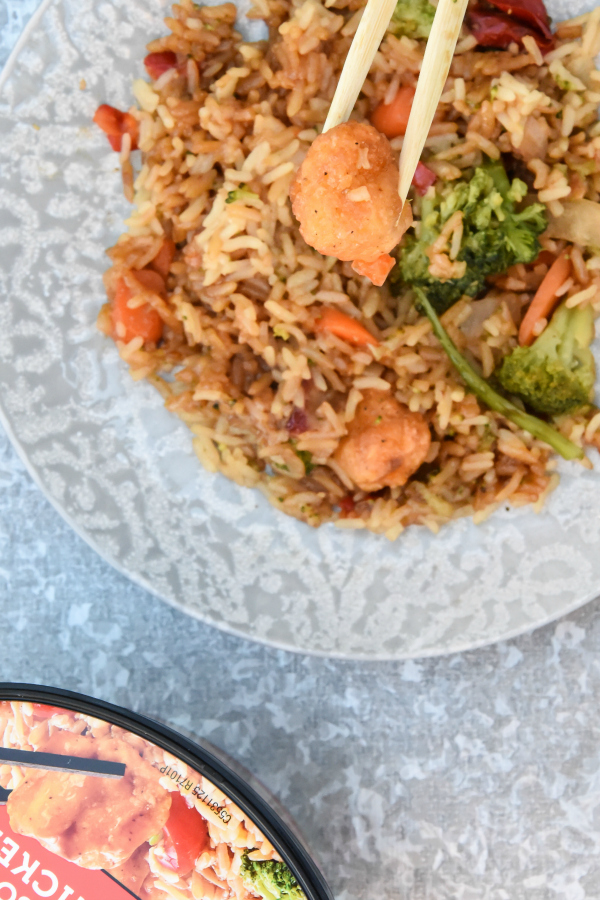 My Favorite Holiday Classics
→ Meet Me in St. Louis (1944): This musical holiday film stars Judy Garland (Esther) as one of the Smith Family and her quest to have the neighbor boy to fall in love with her. This film features one of my favorite Christmas songs ever "Have Yourself a Merry Little Christmas", which is sung beautifully by Judy Garland.
→ Home Alone (1990): In the film, we follow Kevin McAllister (Macaulay Culkin) and all his hi-jinx when he is left alone at home during the holidays as his family spends the holidays in Paris. Lots of laughs are to be had as Kevin gets the best of Joe Pesci and Daniel Stern as stereotypical burglars who try to ruin Kevin's fun at home, and he soon realizes that he does miss having his family around.
→ National Lampoon's Christmas Vacation (1989): This all-time favorite holiday classic stars Chevy Chase and Beverly D'Angelo. Laughs are aplenty as we follow the Griswold family and their adventures. Trying to have a wonderful Christmas isn't as easy as it seems when you are part of the eccentric Griswold family.
→ Miracle on 34th Street (1947): This 1947 Christmas comedy-drama includes Maureen O'Hara and a young Natalie Wood. This is the story in which we decide if Kris Kringle is real. A wonderful performance by Edmund Gwenn as Kris Kringle who convinces everyone that he is Santa.
→ It's a Wonderful Life (1946): Seemingly, the 1940's was the heyday of Christmas classic movies. This one stars James Stewart and Donna Reed.
James Stewart is George Bailey, a man who is depressed and feels helpless in life. As the film goes on, George Bailey realizes how many lives he has changed and impacted, and how they would be different if he was never there. This is a film that revives hope in life when all seems hopeless in your darkest moments.
→ A Christmas Story (1983): This Christmas classic is an all-time for many! If you always wondered where a "Leg Lamp" originated from, this is the film! It also has wonderful performances by Peter Billingsley as Ralphie Parker and Darren McGavin as the father.
→ The Nightmare Before Christmas (1993): I practically love any Tim Burton film and this one is my ultimate favorite! This animated movie brings Halloween characters to Christmas time. You'll follow Jack Skellington as he seeks to re-design his Halloween town as the Pumpkin King attempts to invade
Christmas Town and to try to suck out all the enjoyment away from Christmas. Will he succeed?
→ Elf (2003): This movie stars Will Ferrell as Buddy Hobbs, a boy raised by Santa's elves, and is then found in Santa's Christmas gift sack. Will Ferrell gives a great performance thinking he is an Elf.
→ A Christmas Carol (1938): Everyone knows the story of Ebenezer Scrooge, a grumpy, elderly man who has lived his entire life being… well, a Scrooge! He is confronted by the ghosts of Christmas past, present, and yet to come to let him linger on thought about the errors of his ways. A changed man? We'll see…or we already know. Who doesn't know the Christmas Carol by now?
These movie selections should get you through your holiday movie marathon for this year. Breathe, eat Tai Pei, and get entranced by classic holiday cinema!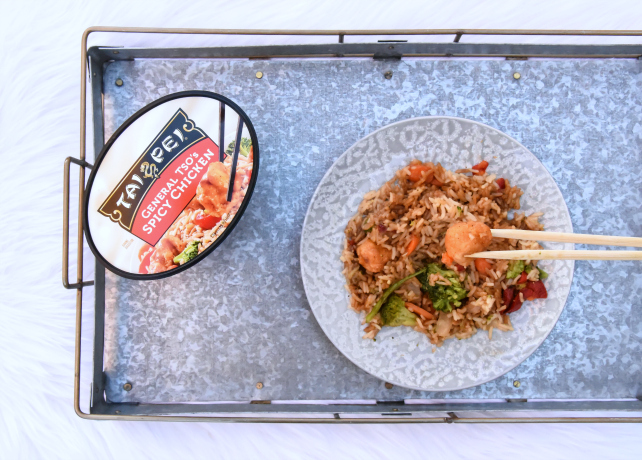 Are you in the mood for takeout tonight? Instead, opt for a quick and easy Asian-inspired meal from Tai Pei! Here is a printable coupon to save a $1 off on Tai Pei's Asian food.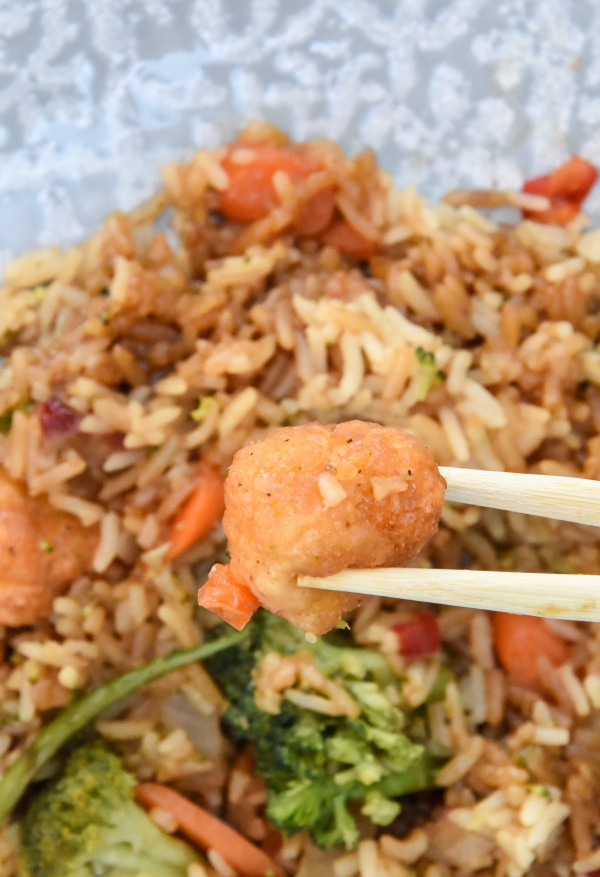 Connect with Tai Pei