Your health is akin to a savings account. The more you invest in it, the more benefits that you'll reap! I'm at my healthiest state when my mind and body are working harmoniously together.
This post is in partnership with The Motherhood on the behalf of L'il Critters™ and vitafusion™.
It is almost hard for me to register that it is springtime already! The slow but steady rise in the temperatures indicates that it is here and it's not going anywhere anytime soon. It's even harder for me to register that it will not be long before the school year ends. It seems like the school year crept by so quickly! This is the best time of the year to opt outside and live adventurously by exploring everything that nature has to offer. Meanwhile, all of that fun in the sun doesn't mean that we should put our health on the back burner! I think it's important to be vigilant about healthy habits and the impending closure of the school year is no exception. Here are a few healthy habits you can incorporate into your family's daily routine that can help boost everyone's health and overall well-being.
Eat a Well-Balanced Breakfast Every Day
No matter how groggy my children and I may be in the morning, I always make sure that skipping a breakfast is never an option for us. Eating a well-balanced breakfast every day helps ensure children to reach their full potentiality, especially since proper nutrition is essential for brain development and physical growth.
Get a Good Night's Rest
Sleep deprivation can suppress your system, making us susceptible to illness. This is why a good night's rest is essential for a child's overall well-being. It also helps them function better when they're well rested. It gives them the mental clarity and balance they need to power through the next day.
Cultivate a Balance with Your Mind + Body with Vitamins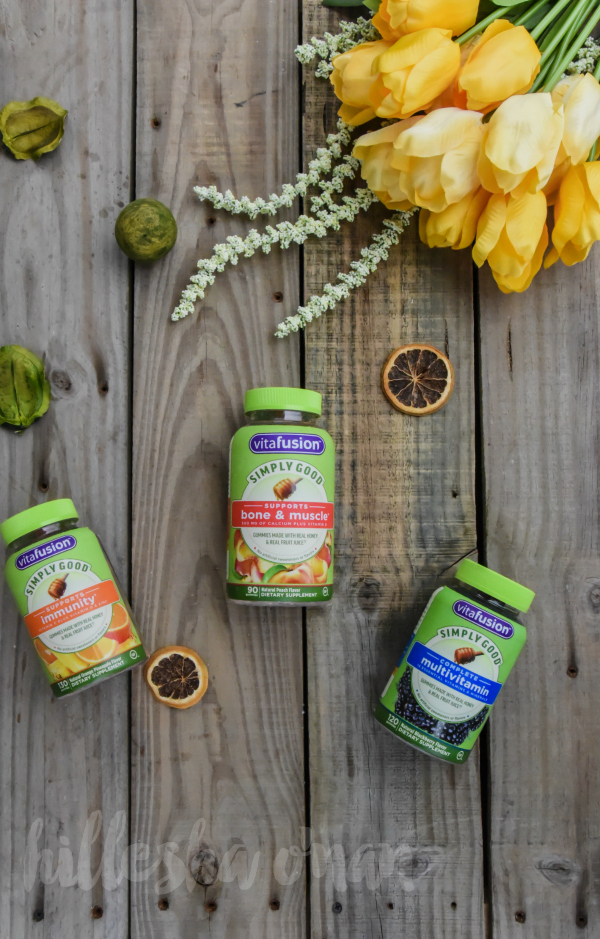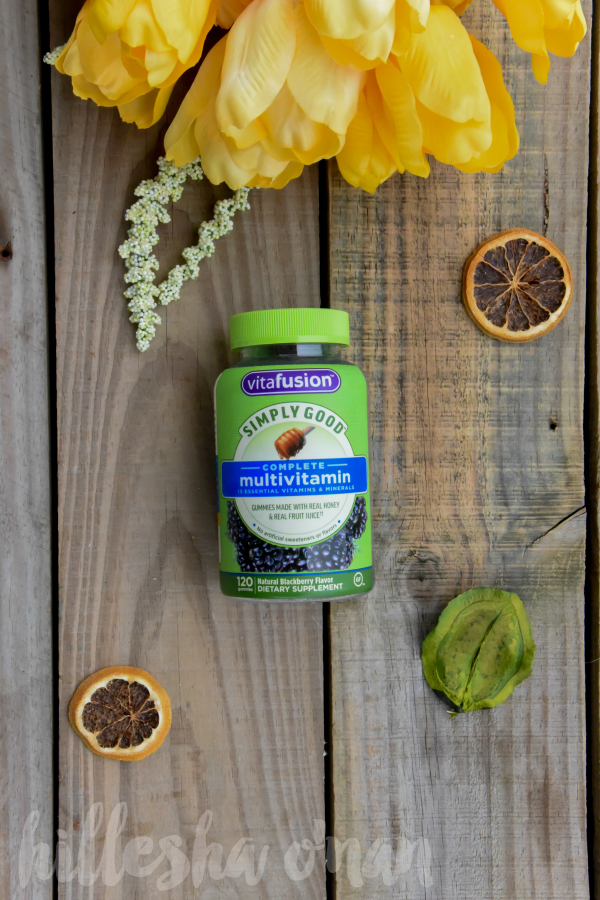 Your health is akin to a savings account. The more you invest in it, the more benefits that you'll reap! I'm at my healthiest state when my mind and body are working harmoniously together. I'll admit that there are days that I'm so crunched for time that I don't always eat a well-balanced diet that consists of the necessary fruits and vegetables. I normally feel so tired and rundown on those days! This can also affect my mental clarity as well. That's where multivitamins like the vitafusion™ Simply Good Complete Multivitamins come into play! vitafusion™ Simply Good Complete Multivitamin help fills in gaps when my diet is lackluster by ensuring that I get all of the nutrients that I need.*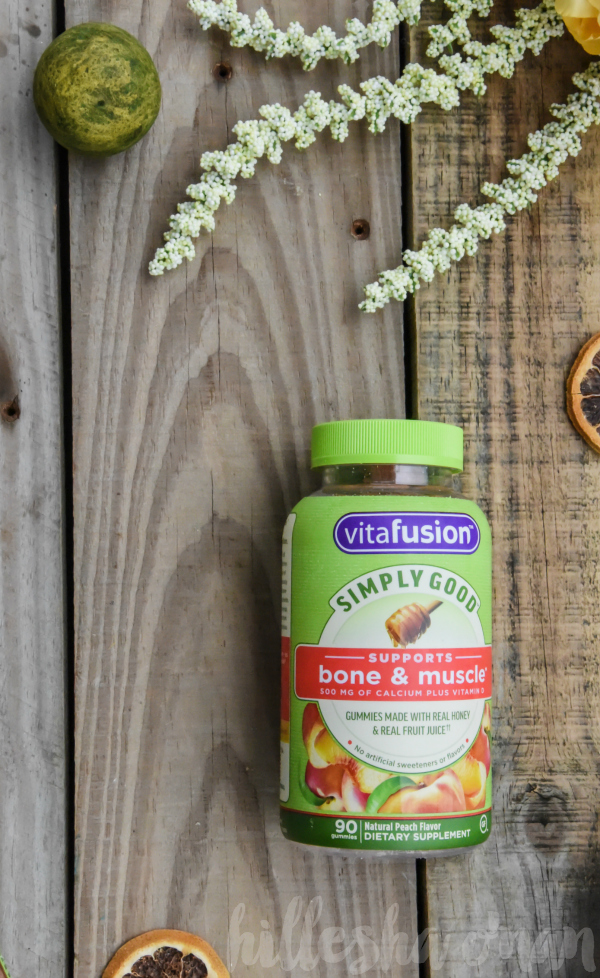 vitafusion™'s Simply Good line is made with wholesome ingredients like real pear juice† from Pacific Northwest pears and clover honey as well as essential nutrients. This line is everything that I look for in vitamins and some!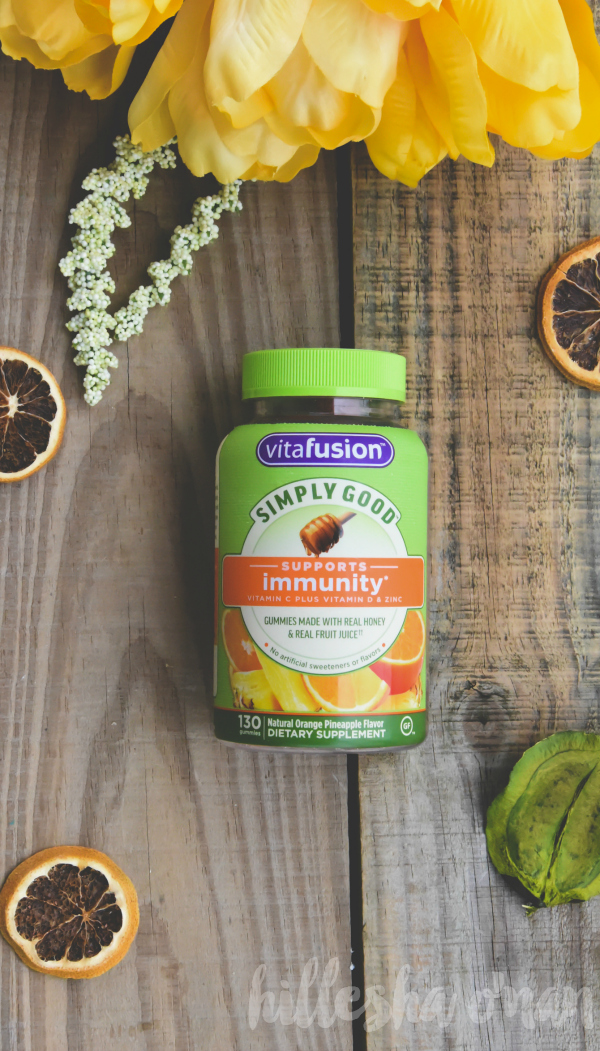 Lately, I've been taking the vitafusion™ Simply Good Complete Multivitamins along with two other Simply Good products, vitafusion™ Immunity to help give my immune system a boost and the vitafusion™ Bone & Muscle to help support healthier bones, muscles, and teeth.*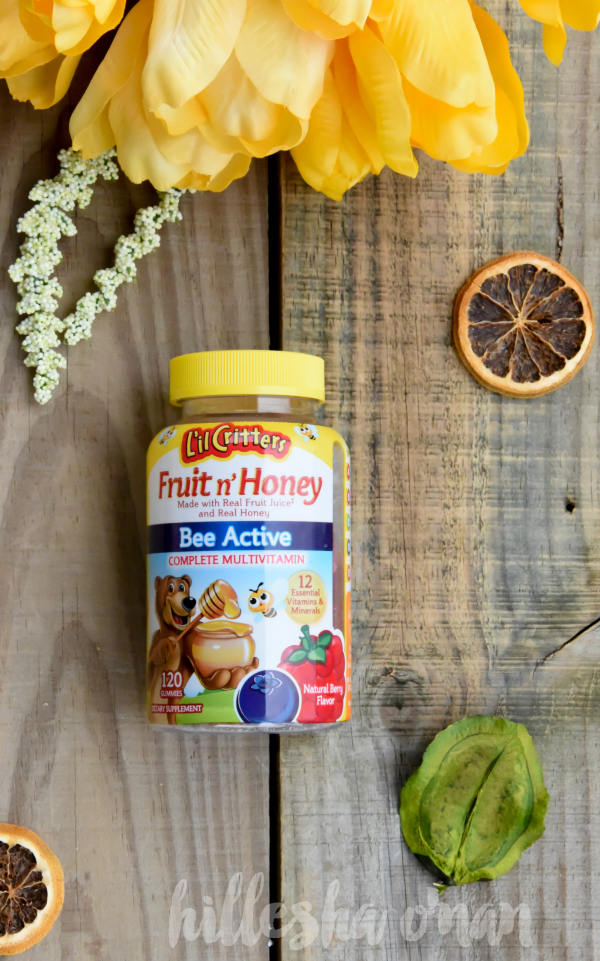 Multivitamins play a crucial role in my children's health, too, considering that the healthiest of diets can lack the nutrients that children need to thrive.* Essential nutrients like Vitamin A, B-6, and B-12 can be found in a wide range of foods, yet these type of foods may be something that they don't eat every day or enough to get an adequate amount. The L'il Critters™ Fruit n' Honey Bee Active is formulated with 12 essential nutrients (A, B, C, D, and E vitamins)*. They're also free of synthetic dyes, artificial flavors, high fructose corn syrup, and gluten. Talk about quality!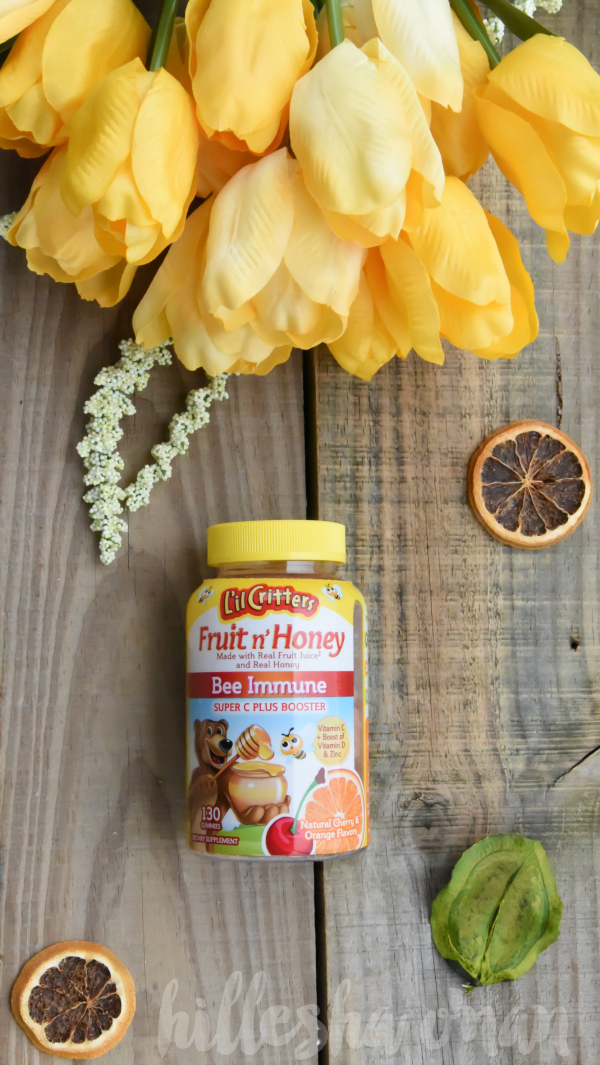 A weakened immune system can make our bodies even more susceptible to various maladies. There are various ways to help your child boost their immune system, including a daily dose of L'il Critters™ Fruit n' Honey Bee Immune. L'il Critters™ Fruit n' Honey Bee Immune is infused with strong vitamins and nutrients that help support your child's immune system.* Best of all, their two flavors (natural orange and cherry) will win the approval from many children!
L'il Critters Fruit n' Honey is now available nationwide at select mass, drug and grocery stores as well as online retailers.
The new Simply Good line from vitafusion™ will be available nationwide at Walmart starting in April.
More information can be found at Vitafusion.com and LilCritters.com.
Take a Walk
Walking with my family is one of my all-time favorite activities! It's one of the most pleasant ways to connect with nature, bond with family, and enjoy the world around us. I deem it nature's therapy since it always puts us in a serene and peaceful state of mind. It also makes it easier to talk about different things that could be bothering us or simply learn something new about each other.
*These statements have not been evaluated by the Food and Drug Administration. This product is not intended to diagnose, treat, cure, or prevent any disease.

†Contains 16% pear juice from concentrate