Starting off with signature base blends such as Butternut Squash-Apple and Black Bean-Blueberry-Baby Kale, Missy shows readers how to add these nutrient-packed blends into delicious recipes to kick-start a healthy lifestyle.
Chef and author Missy Chase Lapine has made a career out of "sneaking" healthy foods into reluctant eaters. As the Sneaky Chef, she has transformed the way America feeds its families by creating a unique method of using "blends" that can be added to beloved recipes to make every meal more nutritious. She has made countless television appearances demonstrating for hosts and viewers alike how to sneak nutrition into kid's meals at home.
In 2007, her cookbook The Sneaky Chef: Simple Strategies for Hiding Healthy Foods in Kids' Favorite Meals rocketed onto the New York Times Best-Seller list as parents across the country snuck hidden vegetables into breakfasts, lunches, and dinners. Missy has, however, set here sights on the adults with her latest book: Sneaky Blends: Supercharge Your Health with More Than 100 Recipes Using the Power of Purees.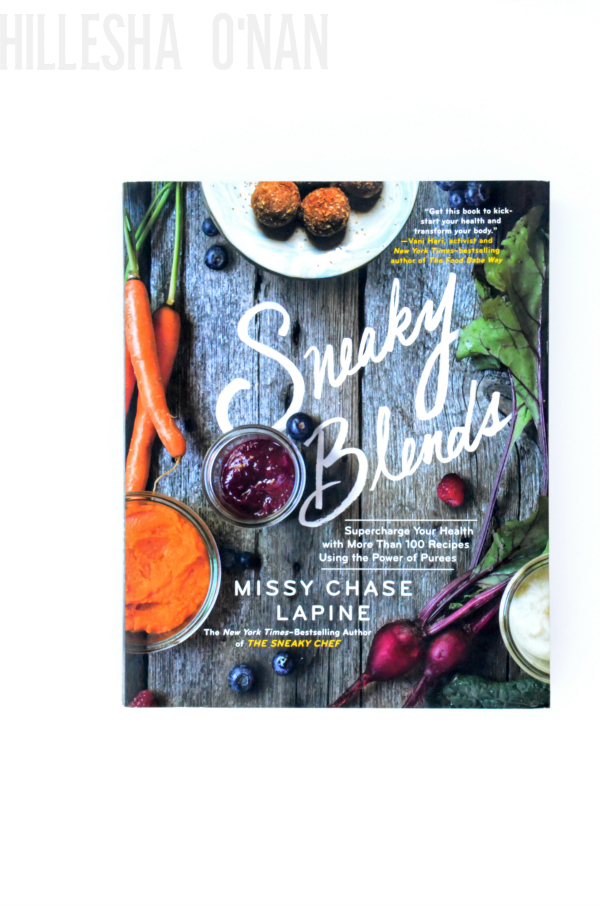 A study at Pennsylvania State University found that swapping vegetable blends for some of the more high caloric ingredients in recipes helped participants eat 357 fewer calories each day or 2,500 calories a week. Sneaky Blends is filled with recipes that will transform your health and body as well as tantalize the palate! A sampling of the recipes include a Super-Greens Detox Shake, Berry Crunchy Smoothie Bowl, Cheesy Kale-Basil Souffle, Skinny Sweet Potato Donut Bites, Roasted Red Pepper Hummus, and several base blends like the Black Bean, Blueberry, and Baby Kale Base Blend; Beet Base Blend, Butternut Squash + Apple Base Blend, and Carrot + Sweet Potato Base Blend. These are winning recipes for success for anyone looking to transition to a healthier way of life!
About the Author
Missy Chase Lapine is best known for her game-changing "Sneaky Chef" series of books including her New York Times bestseller, The Sneaky Chef: Simple Strategies for Hiding Healthy Foods in Kids' Favorite Meals. The Sneaky Chef has transformed the way America feeds its families following her unique method of using "blends" to make every meal more nutritious. In addition to her 7 books, Missy is also the founder of Sneaky Chef Foods. Sneaky Chef Foods is a company committed to developing products that improve children's health including Sneaky Chef No-Nut Butter and pasta sauces made with 8 hidden veggies.
Sneaky Chef Foods are sold nationwide. Missy has appeared on Today and has made hundreds of national TV, radio and print appearances. She is a regular contributor to The Huffington Post and Daily Meal and is also a member of the Children's Advisory Council for NewYork-Presbyterian Morgan Stanley Children's Hospital, where Sneaky Chef meals are served to patients. Missy's fresh, irreverent approach to nutrition can be found on her website, TheSneakyChef.com, and on Facebook, Twitter, and Pinterest. She lives with her husband Rick and their children in Westchester County, New York.
This post is in partnership with Dalyn Miller Public Relations.