As a child, I was mesmerized with the generosity and learning adventures of Mr. Rogers, and his friendly neighborhood characters. It seemed as though the next generation would be without the theatrics within the land of make believe that exuded all that was Mr. Rogers's Neighborhood. Nonetheless, I was excited when I heard that the spirit and energy of the land of make believe would continue in a cartoon entitled Daniel Tiger's Neighborhood. And the dynamics that brought out the creativity and ability to pretend was presented for this generation, and my 4-year-old daughter is lucky to have the opportunity to discover this enchanted world.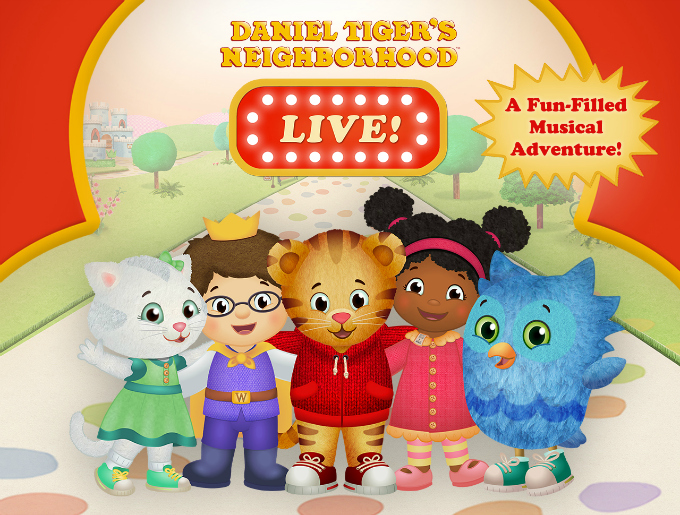 Between now and spring, the Daniel Tiger's Neighborhood has been on a tour throughout the country, and what an opportunity it is for your little one or ones to get to sing along to It's such a Good Feeling and I Can Be Anybody. The current ticket price during this tour begins at $28 and with that comes the chance to see Daniel and his pals Katerina Kittycat, O the Owl, Prince Wednesday, and Miss Elaina as well as of course Daniel's parents and the famous trolley that toot-toots your mind through the Land of Make Believe.
I felt excited and lucky to bring my 4-year-old daughter to this event, and she had a blast. She was unable to sit still, as the songs were continuous throughout all the learning adventures. She couldn't believe that there was a life size Daniel the Tiger on a stage right before her eyes. The show was about 2 hours long with a short intermission and was well worth getting out on a chilly night, and to allow yourself to reminisce, and your children to enjoy one of the more popular children's learning shows out there today. On the way home, you might just be humming It's a Beautiful Day in the Neighborhood.
In September 2015, Daniel Tiger's Neighborhood was the #2 program across all TV networks for Kids 2-5 and with moms of young children. In addition, it continues to be one of the highest-streamed shows, averaging over 50.5 million streams per month. One million Daniel Tiger books have been published to date, and downloads of the apps, music, and episodes continue to rank high on iTunes.
The animated TV series has garnered a host of prestigious awards, and most recently was nominated for a 2015 Daytime Emmy Award for Outstanding Writing in a Preschool Animated Program. This recognition follows a string of additional honors, including a 2015 Parents' Choice Gold Award and 2014 Prix Jeunesse International Selection as well as the 2013 Kidscreen Award for Best Animated Series in the Preschool Category, and 2013 Cynopsis: Kids! Imagination Award for Preschool Series.
Connect with Daniel Tiger's Neighborhood Live!
This post is in partnership with Mills Entertainment.