How do you bring the holiday spirit into your cleaning routine? At my house, we always turn on some festive music, and I put out snacks like crackers and cheese or cookies to keep our energy up. I also love buying special soaps and cleaning supplies for the holidays. Knowing we have amazing scented cleaners and new tools actually makes us look forward to cleaning!
This year, Grove Collaborative treated us to a new Mrs. Meyer's Holiday Set — and they want to send one to you for free, too! The set includes a Mrs. Meyer's dish soap, Mrs. Meyer's hand soap, Mrs. Meyer's multi-surface spray, and the Grove Collaborative Bubble Up.
I love using the Bubble Up to do the dishes! It's fun to pump the dispenser and make lots of bubbles, and the brush is easy to hold when you're really scrubbing baked-on cheese off that casserole dish. When the dishes are done, a quick wipe down with the multi-surface spray gets the counters and sink sparkling clean!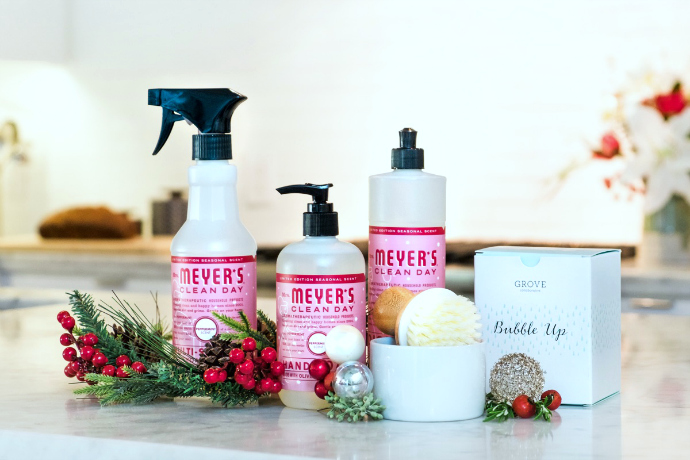 The Mrs. Meyer's Peppermint soaps smell good enough to eat! I'm grateful that it's safe for my family. The soaps also come in Orange Clove, which is another seasonal favorite. I can't wait to grab a few bottles for our other bathrooms and laundry room with my next Grove shipment.
If you're not familiar with Grove Collaborative, it's a subscription service that makes creating a healthy, beautiful home effortless and affordable. I can choose my favorite products from brands like Mrs. Meyer's, Seventh Generation, and Method, and Grove delivers them (carbon offset) right to my doorstep, on my schedule.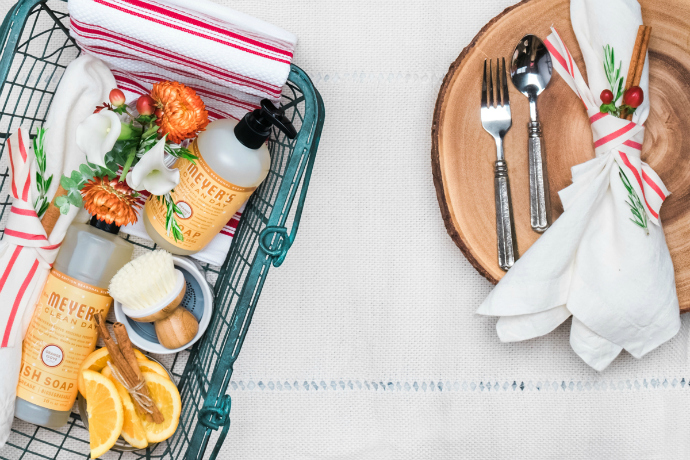 When you sign up for Grove Collaborative using my link, you'll get the Mrs. Meyer's Holiday set for free + free shipping. If you're already a customer, you'll get 50% off of the brand new and amazing Grove Collaborative Bubble Up. Don't forget to sign up for the free VIP trial, too. Not only is the free shipping amazing, you'll get perks like free gifts, price matching, and personal customer service.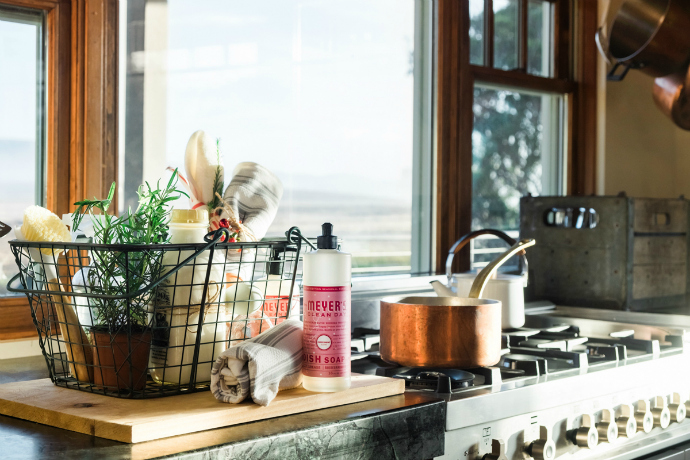 Grove only has a limited number of sets available and the offer ends November 21, so grab yours now! Here's how it works:
1. Sign up for Grove Collaborative here. You'll receive the Mrs. Meyer's offer for free when you sign up! If you're already a customer, you'll receive the Grove Collaborative Bubble Up for 50% off here.
2. Answer 4 quick questions about your home that Grove Collaborative will then use to customize your first basket — this takes under 30 seconds!
3. Once you've answered the questions, you can finalize your basket of products to suit your household needs by adding or removing items.
4. To receive this offer, your order needs to be a minimum of $20. Choose the combination of products and scents you love and receive in your first box.
5. You made it! Click Finish & Pay and place your order.
This post is in partnership with Grove Collaborative.