Before the Dumb Ways characters grew up, they were already making mischief in all sorts of places – planes, trains, and here in the kitchen!
Boffo's hungry, and you're his chef! Make him an awesome cooked breakfast. Chop and grate ingredients, add sloppy items such as eggs and milk, stir the mix, cook it, add seasonings, and serve your meal to Boffo. Be ready for his reaction! Keep experimenting – how many different creations can you make for Boffo?
This app engages young children in a fun, imaginative play. Your child is sure to return time after time to create endless food mash-ups for their hungry new friend.
You'll encounter a band of characters that are lacking common sense in Dumb Ways to Die. This often results in their untimely death in various scenarios, but it's your mission to help them to avoid this. There's Numskull the spaceman that has decided to remove his space helmet, Hapless that's provoking a grizzly bear with a stick, Dimwit the amateur electrician that's attempting to connect wires across the screen, Mishap that's trying to keep a rattlesnake as a pet, and Doofus who is disturbing a wasp nest for no good reason. That's a mere sampling of the characters that you'll encounter!
The only drawback is that the game can be too gory for young children. The developers of Dumb Ways to Die took note of this and came out with Dumb Ways JR. Two apps are currently available on Apple and Android devices: Dumb Ways JR Loopy's Train Set (Apple | Google Play) and Dumb Ways JR Boffo's Breakfast (Apple | Google Play). There isn't blood or dying unlike Dumb Ways to Die, yet these games are just as fun and addictive while teaching the importance of safety.
Four Key Elements Have Guided the Design of the Dumb Ways JR Apps:
Child-centered design provides opportunities for children to:
– Create or explore different outcomes on different uses of an app
– Roleplay
– "Own" their play, making them feel that they're directing the gameplay
– Experience playful explorations and problem solving
– Multi-sensory and multi-models elements appeal to a range of senses that allows for audio, gesture, images, and animations.
– The apps provide an appropriate level of challenge so that children can develop a sense of mastery, create their own narratives and games by using the provided elements, and perform constructing and deconstructing tasks (e.g. combining ingredients to create a meal).
– They also aim to appeal to children's sense of humor (both anticipated and unexpected) with engaging characters.
Introducing Boffo's Breakfast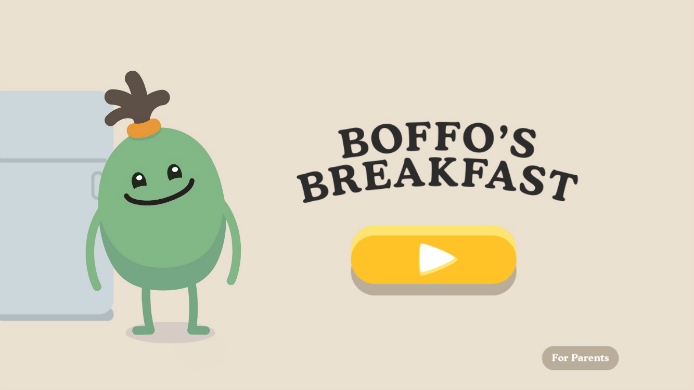 Meet Boffo! He's later known as the "the free spirit" in Dumb Ways to Die 2, but you get to see the younger version of himself in Boffo's Breakfast. Your child play as his personal chef by whipping him up a breakfast! This involves cutting, grating, adding ingredients like eggs and milk, stirring, cooking, and seasoning his food. Imagination is key, enabling young players to create endless creations for Boffo. Boffo will let you know if he approves or disapproves of the breakfast that you've whipped up for him! While the game encourages imaginative plays for young gamers, I love how it also teaches the importance of safety in the kitchen. For an example, Boffo gets a worried look on his face when you're cooking on the stovetop and the heat is too high.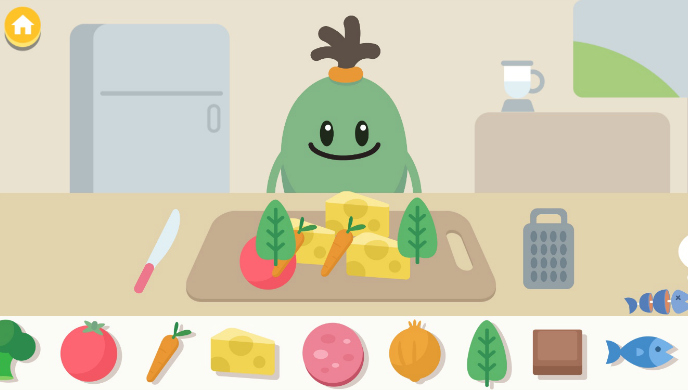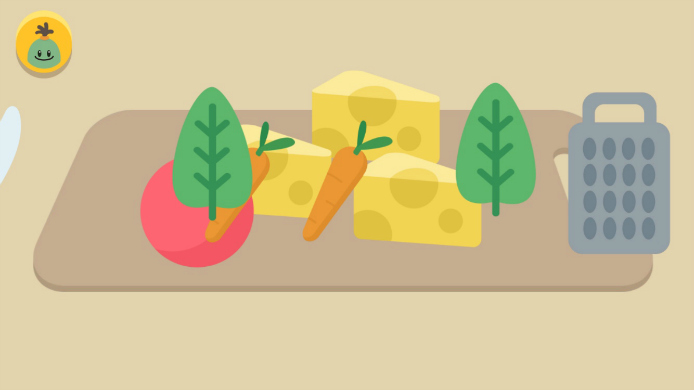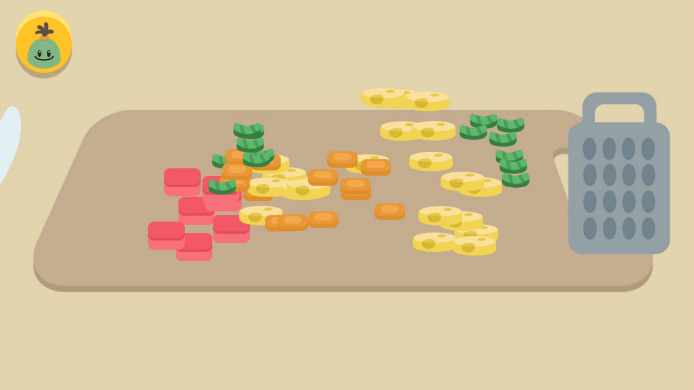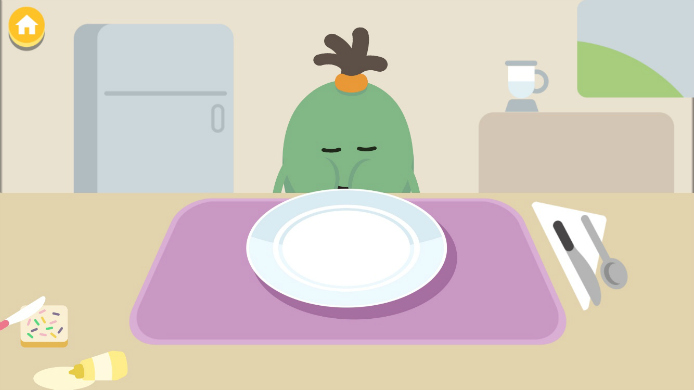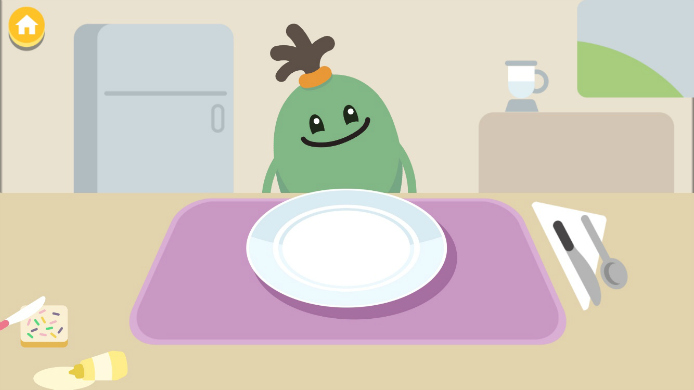 Connect with Dumb Ways to Die Jr.
What is your favorite game?
I participated in this campaign on behalf of Dumb Ways JR and The Motherhood. All opinions expressed are, as always, my own.