Nearly 7 in 10 Americans believe having an unhealthy mouth threatens one's chances of getting hired. There are also more than 7 in 10 Americans believe having an unhealthy mouth can negatively impact one's confidence in giving a speech, 6 in 10 believe it can affect a person's willingness to speak in a meeting, 60% believe that it has a negative impact of the likelihood of being promoted, and 61% believe that it can hinder one's ability of leading a meeting.
It's not surprising in the least since we live in a day and age where we're constantly judged based on appearances, whether it's physical or materialistic – the clothes we wear, the car we drive, the house we live in, our build, hair, or teeth, in this case. The list is endless! It's true that we never know what a person has been through or is currently going through, especially when it comes to physical appearance. That's why I have never agreed with this unjust way of thinking.
This doesn't change the way others think, considering our physical appearances can impact our success in relationships and careers. It's not a secret that employers rate potential employees based on their physical appearances, such as unconventional hairstyles and hair colors, body piercings, and tattoos. Another thing that can hinder you from landing a job are bad teeth. It's true that a number of reasons can lead to poor oral health, including disease, dental injury, genetics, certain medications, and lack of dental insurance and finances, to name a few. None of this matters to potential employers, because employees are essentially the face of the company to the public.
That's one of the reasons why we should be adamant about adhering to healthy habits (e.g. flossing and brushing) early on, and on a regular basis to help avoid some of the the things that can lead to poor oral health.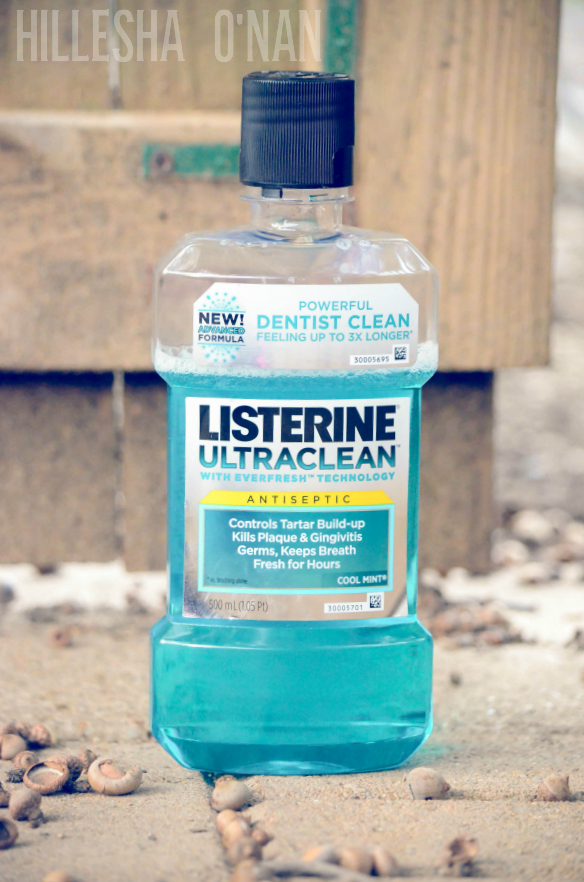 My family and I are also vigilant about maintaining good hygiene. Listerine has always been my go-to brand when it comes to mouthwash since it works like no other brand out there. It gives my mouth a clean, vigorous feeling, while keeping my breath fresh for the remainder of the day.
Take control and save $1 off Listerine! Connect with Listerine via Facebook and Twitter.
Infographic

#Listerine Twitter Party
There will be a one-hour Twitter party with the hashtag #LISTERINE on October 27th at noon ET / 11 AM CT / 9 AM PT. Each tweet with that hashtag between October 1st and December 1st will result in a $10 donation from LISTERINE to Oral Health America, up to $40k.
This post is in partnership with LISTERINE® and The Motherhood.