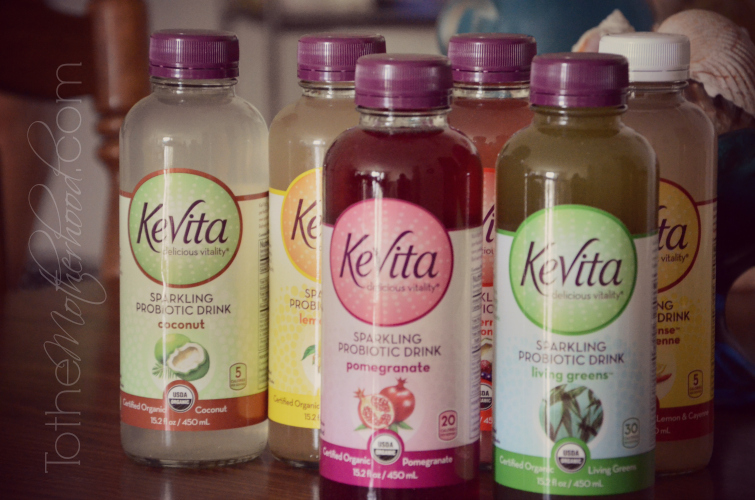 I'm usually a creature of habit when it comes to food and beverages, yet one day I was compelled to buy and try out the KeVita Sparkling Probiotic Drink. Probiotics is something I take regularly to keep my immune and digestive system healthy. This was over a year ago when I first tried the KeVita brand, and I have been hooked on them ever since!
Unfortunately, there's only one store that carries this beverage line in my area, and they offer just four flavors (Daily Cleanse: Lemon Cayenne, Mojita: Lime Mint Coconut, Coconut, and Mango Coconut) out of the nine beverage line-up. I contacted KeVita about trying out their other flavors, and they graciously got back with me! Not only did they generously send me all of their flavors, but they sent me several coupons to get my tried-and-true favorites, such as the Mojita: Lime Mint Coconut and Mango Coconut!
KeVita Sparkling Probiotic Drinks are low calorie, vegan, gluten-free, dairy-free, and GMO-free. Each beverage is combined with a proprietary culture with four strains of live probiotic with pure water or coconut water, along with organic fruit purees and plant extracts. These beverages are also handcrafted in their own facility in Southern California.
Benefits of Probiotics
• Lowers cholesterol
• Kills bacteria that causes tooth decay
• Reduces skin inflammation associated with eczema
• Gives respiratory infections the cold shoulder
• Reduces the symptoms associated with Crohn's and Irritable Bowel Syndrome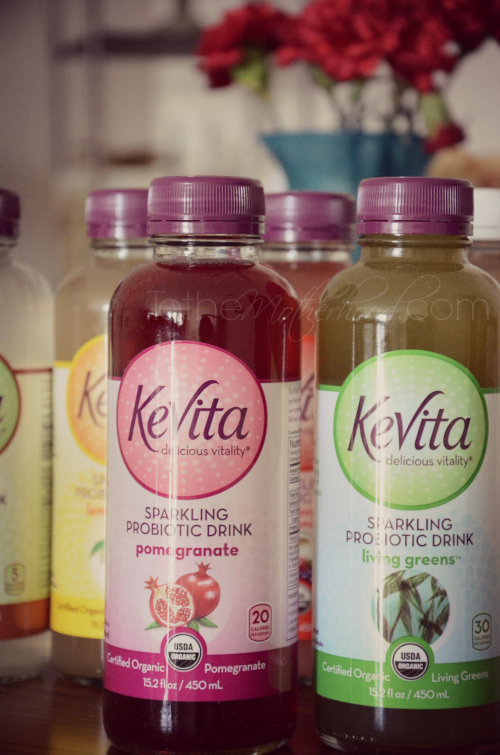 I was pleased with each flavor that I received, including the Pomegranate! Pomegranate is something I was never really keen about, yet with this beverage, the flavor was just perfect. I'd have to say it is on top of my list of favorites from this brand. The tartness was very, very subtle, as well as the sweetness. That's another thing about these drinks. The sweetness in each flavor is very subtle, yet delicious to the last drop! I also find them to be very thirst quenching.
Available Flavors
• Coconut
• Lemon Ginger
• Strawberry Acai Coconut
• Mango Coconut
• Pomegranate Coconut
• Pomegranate
• Living Greens
• Mojita: Lime Mint Coconut
• Daily Cleanse: Lemon Cayenne
This post is in partnership with KeVita.