Celebrated TV stars and new moms Tia Mowry-Hardrict and Tamera Mowry-Housley recently launched their new product line, Need — healthy, innovative products for moms and moms-to-be. The first product in the line is MILKY!, a 2.5 ounce, lactation-enhancing herbal tea supplement created for moms who choose to breastfeed. MILKY!™ made its debut at Destination Maternity®, Motherhood Maternity®, and A Pea in the Pod® stores nationwide in May.
MILKY!™ was originally featured on Style Network's hit series "Tia & Tamera." During the episode "Twinventors," expectant mother Tamera became concerned that she would have difficulty producing enough breast milk for her son, a common but seldom discussed problem, which Tia also experienced. Tamera sought the advice of her maternity wellness expert, who recommended drinking fenugreek herbal tea. Neither sister liked the taste of the tea and desired a more convenient way to consume it. After much experimenting, they came up with their own great-tasting recipe and set out to develop a healthy and all-natural product to assist all breastfeeding women including those coping with milk production issues. They partnered with a leading food scientist to refine their own unique formula into a quick and great-tasting alternative: MILKY!™.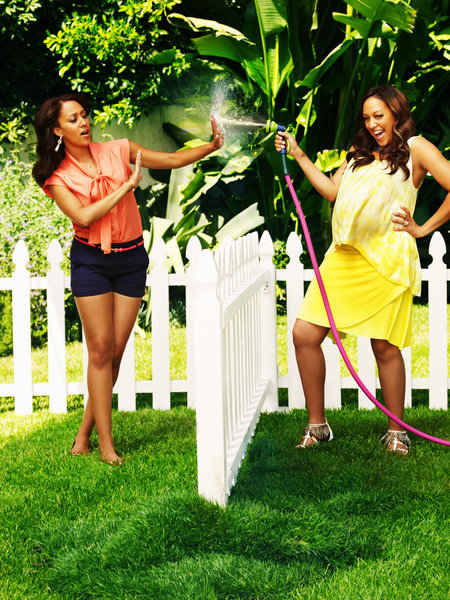 When consumed twice daily, MILKY!™ increases both the quality and quantity of breast milk a mother produces. Moms can say goodbye to brewing and consuming a cup of harsh-tasting fenugreek tea three times a day and can now enjoy the same benefits with a delicious strawberry flavor and on-the-go convenience of MILKY!™.
Tia and Tamera shared, "We are passionate about helping mothers who, like us, have wanted products that would make pregnancy easier and would help with our newborn babies — but what we needed wasn't available. We set out to create a new line of products for today's generation of modern women. Need™ provides healthy, innovative, and necessity-driven solutions for new and expectant moms and their children."
"We are thrilled to partner with Tia and Tamera on this exciting launch and to be the exclusive retailer of Milky!," said Chris Daniel, President of Destination Maternity Corporation. "Tia and Tamera's transition to motherhood has sparked a new way for them to connect with fans and we think nursing moms everywhere will be enthusiastic about this unique and compelling product."
In addition to MILKY!™, Need™ plans to launch many other pregnancies to preschool products for expectant and new moms, babies, and toddlers, including skincare, personal care, supplements, snacks, apparel, and accessories.
Tia will be starring in INSTANT MOM on Nickelodeon this Fall and Tamera started hosting a new talk show on Fox, called THE REAL premiering in July.
Prize(s): One winner will receive a box of Milky, a lactation-enhancing herbal tea supplement.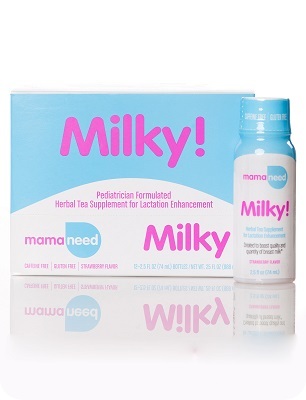 Milky! is a herbal tea supplement that promotes lactation using the healthiest of ingredients. Why go through the hassle of making a hot tea three times a day that doesn't taste good when you can drink Milky! anytime, anywhere? Just drink two bottles a day, and you're on the way to a healthier lifestyle while nourishing your baby.
The contest will conclude on July 15th.