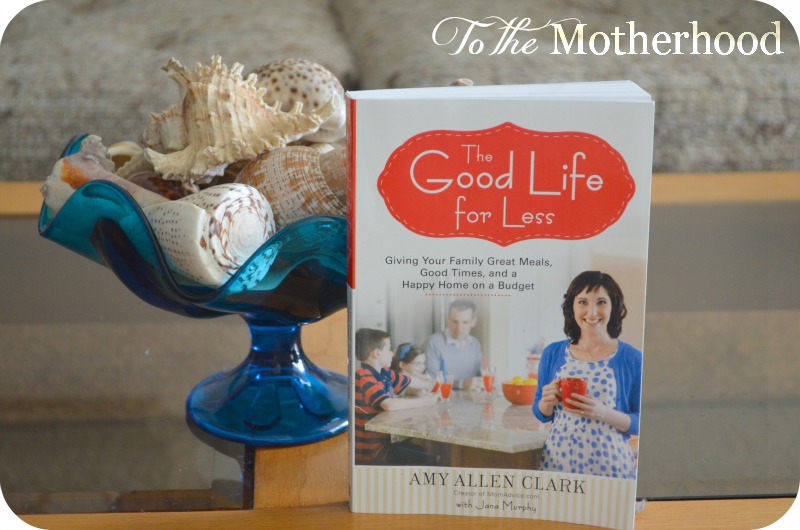 Amy Allen Clark and her husband started to feel the the economical crunch after they were dealt a devastating blow several years ago when her husband lost his prestigious job at a dot com start-up. Just before their first child was born, Amy's hopes for being a stay at home were diminished, because she realized that they couldn't rely on one salary alone to pay the bills and support their growing family. This taught her an important lesson about budgeting and stretching their money.
As the founder of Mom Advice and author of The Good Life for Less: Giving Your Family Great Meals, Good Times, and a Happy Home on a Budget, experience has been the best teacher for Amy, and she understands that there is a dire need for parents everywhere, despite their financial status, to spend wisely and learn how to budget.
The Good Life for Less: Giving Your Family Great Meals, Good Times, and a Happy Home on a Budget offers a chock full of tips on a little bit of everything, such as health care, bartering and swapping your way to savings, saving on utilities, ideas for every occasion, gift ideas, to name a few. It is an essential must have if you're interested in thrifty homemaking!
Filled with clever ideas for families living on a budget, The Good Life for Less: Giving Your Family Great Meals, Good Times, and a Happy Home on a Budget provides guidance, tools, and inspiration to run happy households, such as:
• Create a family budget book to track what money goes where, and utilize one of the free financial programs out there, such as Mint.com, to find spending leaks, or try out your spending habits by adopting the envelope system or try out a cash-only approach to spending.
• Take advantage of online freebies, such as Ebates and Swagbucks to find discounts and bonuses for shopping for necessities.
• Delicious and affordable recipes such as homemade ranch dressing, Italian veggie and pasta soup, Pumpkin Cornbread Muffins, Baked Potato Soup, and Chocolate Butterscotch Cookies that stretch every cent and utilize the efficient tools in your kitchen, such as the slow-cooker, to enable you more time with your kids instead of behind the stove.
• Many people take advantage of the layaway programs featured at retailers, but also try to buy in bulk, shop off-season, and subscribe to daily deal sites, so your budget won't take such a hit around the holidays.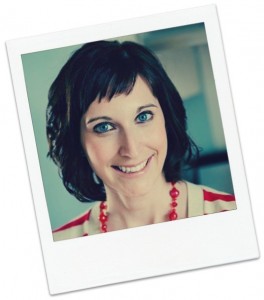 About the Author: Named as one the Top 50 Power Moms in Nielsen's Online list and a "Power Mom" by Parents Magazine, Amy Allen Clark consults with marketing teams for companies offering and offers guidance on how to reach moms. Amy has been featured in Redbook, Woman's World, Ladies' Home Journal, All You, MSN Money, Martha Stewart's Everyday Food blog, amongst others, and pens a monthly "Frugal Mom" column for Michiana Family Magazine. Clark lives in Granger, Indiana, with her husband and two children.
You can visit her web-site at http://www.momadvice.com, or follow her via Twitter.
Disclosure: The item(s) in this review was provided to the reviewer for keeps and the purpose of writing a review. This in no way effects the quality of the review provided. No monetary exchange occurred in exchange for the writing of the review. The views expressed in this review are strictly that of the reviewer. All reviews provided here are the work of the reviewer and remain completely unbiased.