With over 20 years of serving fresh, craveable food, QDOBA Mexican Eats® is expanding its footprint with the addition of four new restaurants in Indiana.
This post is in partnership with QDOBA Mexican Eats®.
With over 20 years of serving fresh, craveable food, QDOBA Mexican Eats® is expanding its footprint with the addition of four new restaurants in Indiana. The first location recently opened in Brownsburg, located at 860 N. Green Street. The 3,000-square-foot restaurant officially opened to the public on August 27th. Following shortly after is the opening of a 2,800-square-foot restaurant in Whitestown, located at 6196 Whitestown Pkwy. Two more restaurants opened last month in Lafayette and Mishawaka.
"Indiana has been home to QDOBA for roughly twenty years and we're proud to be part of this community," said Ahmad Almasri, QDOBA Director of Operations. "With the addition of these four restaurants, there are now more than 35 locations in the state."
QDOBA Mexican Eats Brings Bold Flavor to Indiana with New Restaurant Openings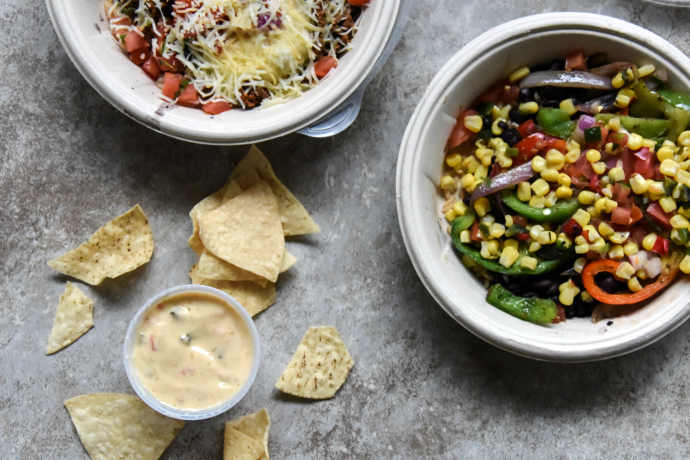 The Brownsburg and Whitestown QDOBA restaurants are opening just in time! Local residents can satisfy their craving for flavor with the recent launch of QDOBA's spicy Chicken Diablo Nachos. Featuring in-house fried tortilla chips, grilled adobo chicken, freshly diced pico de gallo, and topped with in-house pickled jalapeños, extra spicy habanero salsa, QDOBA's signature Queso Diablo and a light drizzle of sour cream, this new menu offering delivers the perfect combination of fire and freshness.
Customize Your Meal at QDOBA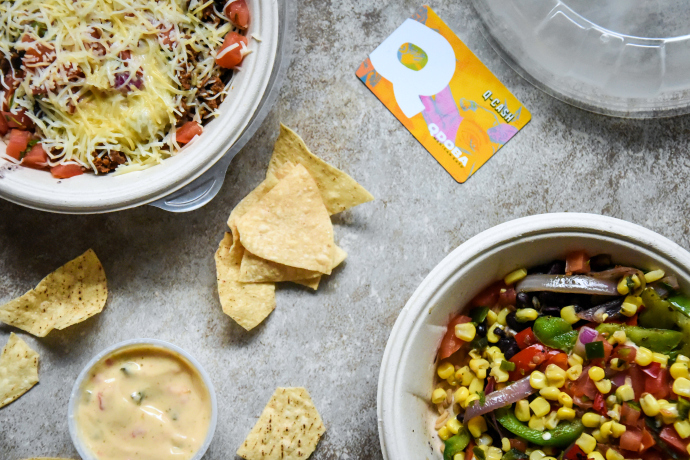 Like all QDOBAs, these new restaurants will also offer a robust menu for dine-in, pickup, or catering. With ingredients that are prepared in-house daily, guests are encouraged to create their own flavor combinations. Don't fret! You won't be charged extra for adding a scoop of the brand's beloved 3-Cheese Queso or hand-smashed guacamole. Patrons are able to customize a meal that fits their personal tastes and dietary preferences through a variety of entrée options. This includes tacos, burritos, burrito bowls, quesadillas, nachos, salads, and Loaded Tortilla Soup. My favorite? The QDOBA Naked Vegetarian Burrito Bowl!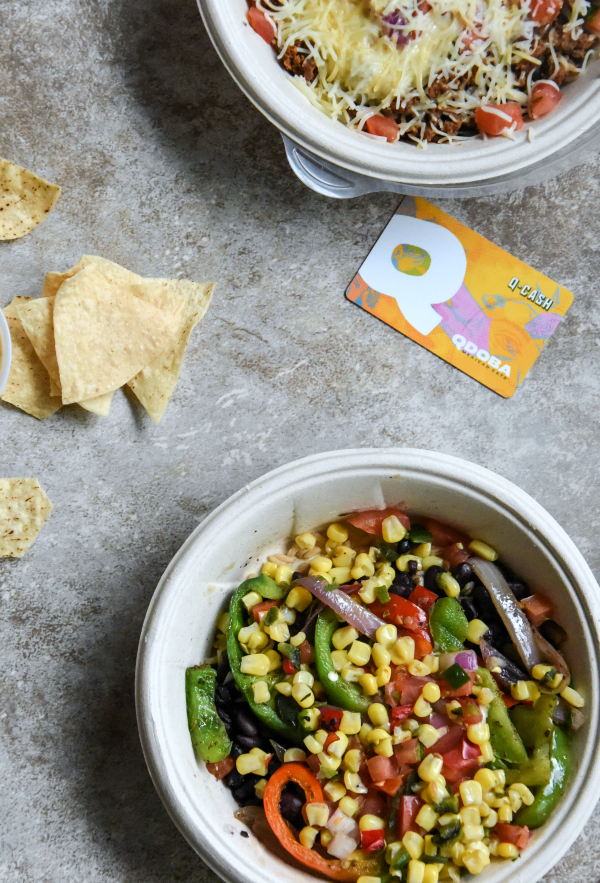 QDOBA invites the Brownsburg and Whitestown communities to try QDOBA Catering. Perfect for business lunches, school potlucks, sports games, and family gatherings, QDOBA Catering makes it easy for party hosts to provide a delicious meal. Catering options include a hot bar complete with all the ingredients that guests need to build their own burrito bowls, or prepared boxed lunches, featuring rolled burritos and a cookie or brownie.
To learn more about QDOBA, guests can visit https://www.qdoba.com/locations or on the QDOBA app available for download in the iTunes App Store or Google Play.
New QDOBA Locations in Indiana
860 N. Green St.
Brownsburg, IN 46112
3515 South St.
Lafayette, IN 47905
5310 N. Main St.
Mishawaka, IN 46545
6196 Whitestown Pkwy
Whitestown, IN 46075
Hours: Sunday – Thursday from 11 AM to 10 PM
Friday – Saturday from 11 AM to 11 PM
About QDOBA
At QDOBA, everyone is invited to live a more flavorful life. The QDOBA experience comes to life through its multi-dimensional approach to flavor, which encompasses its people, its restaurants and, of course, its fresh, craveable food. Through the Brand's vision, guests and team members alike are encouraged to celebrate individuality and boldly craft a meal that's packed full of flavors like 3-Cheese Queso and hand-smashed guacamole. Getting its start in 1995, QDOBA now has more than 750 restaurants in 47 states, the District of Columbia and Canada. Discover more at QDOBA.com and connect with QDOBA on Facebook, Twitter, Instagram, and YouTube.