Eggland's Best sponsored this post. All thoughts and reviews are my own.
Kids are heading back to school and it won't be long before temperatures begin to cool, making this the perfect time to get back to baking! Start the school year off on a sweet note with Healthy Salted Caramel Skillet Brownies. These Healthy Salted Caramel Skillet Brownies are a scrumptious mixture of everything good with a harmonious balance of salty and sweet.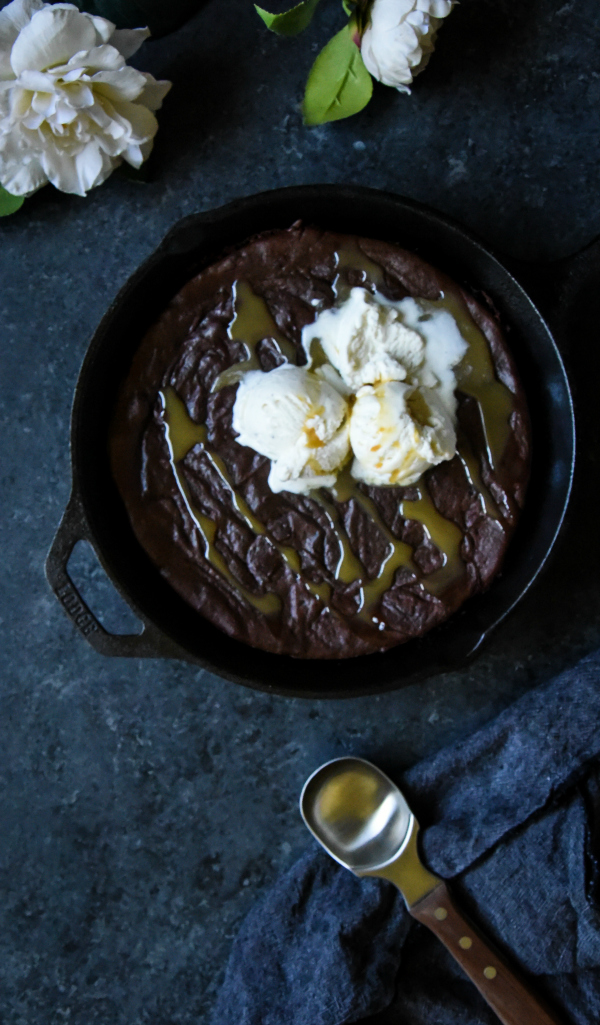 You can enjoy these brownies solo, but they're as just as enjoyable when drizzled with additional caramel sauce, paired with fat-free vanilla ice cream, or in this case, both! If you're looking for a more carefree recipe, look no further than this Brownie Sundae Root Beer Float recipe. With this timeless recipe, you'll reminisce about the summers of your youth!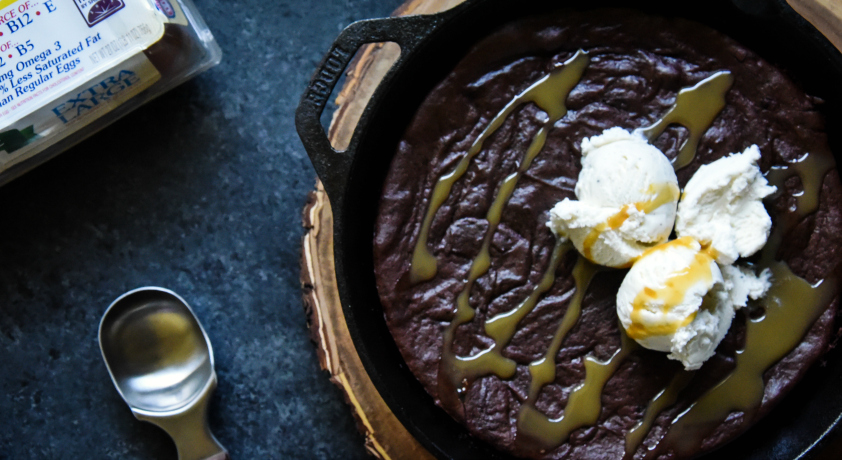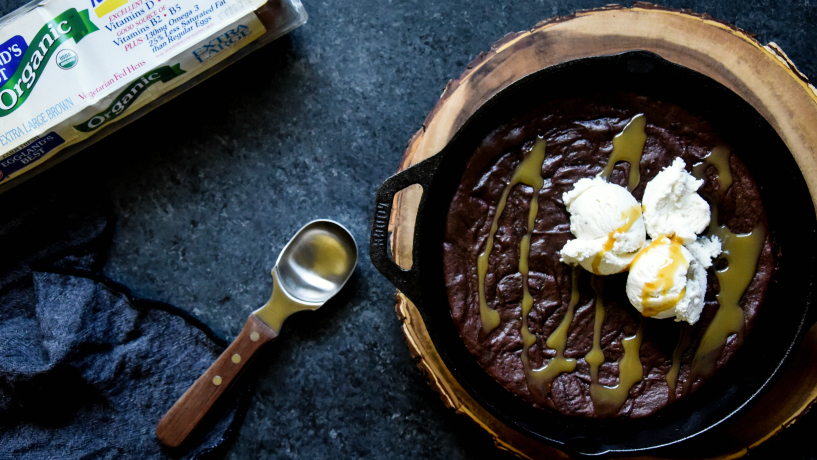 Healthy Salted Caramel Skillet Brownies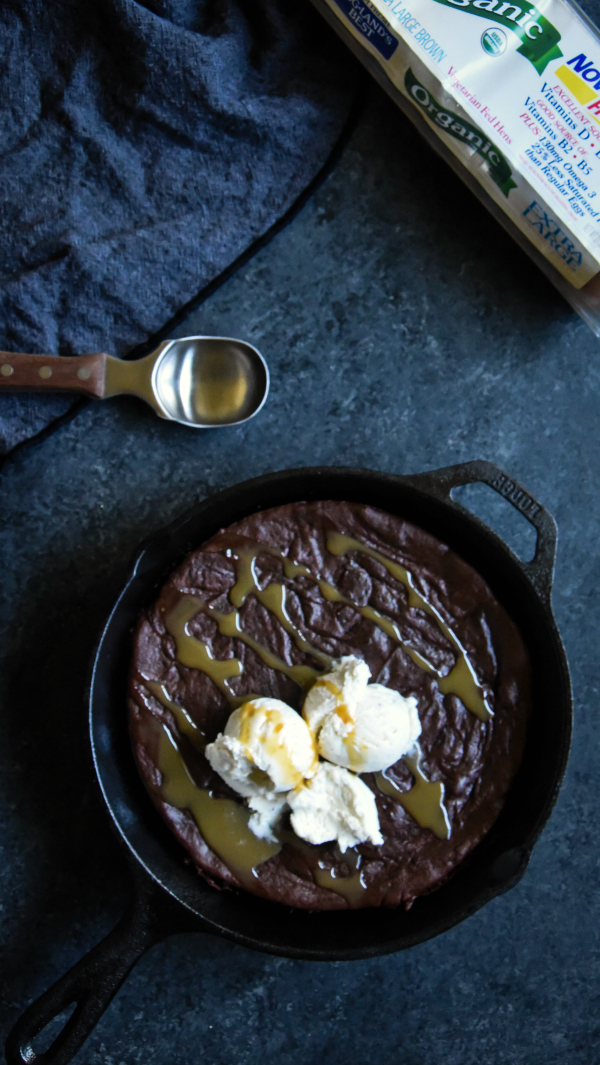 Healthy Salted Caramel Skillet Brownies
Ingredients
1 Cup Melted Plant-Based Butter
1 Large Eggland's Best Organic Egg
1/4 Cup Water
Vanilla Ice Cream for Topping (optional)
Instructions
Preheat oven to 350°F.
Lightly grease the cast iron skillet or use non-stick cooking spray.
In a large bowl or stand mixer, combined salted caramel brown mix, water, melted plant-based butter, and egg.
Spread mixture in prepared skillet. Drizzle salted caramel over the top.
Bake for 35-40 minutes. Cool completely in skillet before serving.
For topping, feel free to top with vanilla ice cream or extra caramel if desired.
https://tothemotherhood.com/2018/08/healthy-salted-caramel-skillet-brownies/
About Eggland's Best
Compared to ordinary eggs, Eggland's Best eggs contain five times more vitamin D, 25 percent less saturated fat, more than double the Omega-3s, ten times more vitamin E, and three times more vitamin B12. Eggland's Best's superior nutrition is due to its proprietary all-vegetarian hen feed that contains healthy grains, canola oil and a wholesome supplement of rice bran, alfalfa, sea kelp and Vitamin E. In addition, independent testing has revealed that Eggland's Best eggs have stronger shells than ordinary eggs, which leads to less breakage and helps them stay fresher longer than ordinary eggs.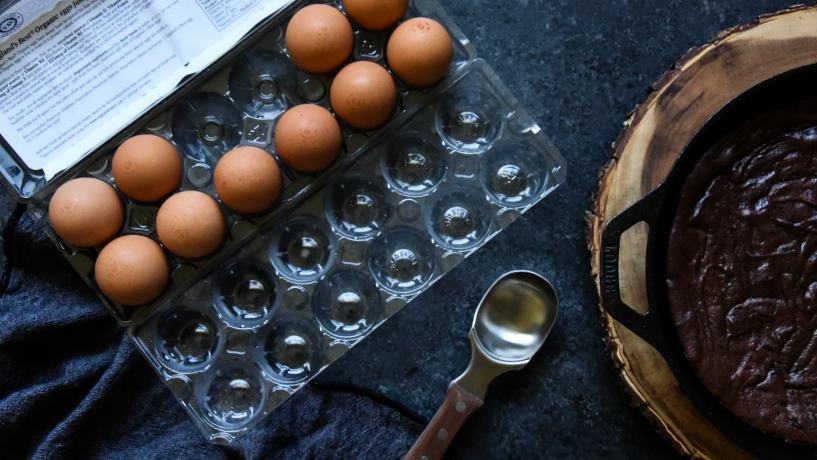 Eggland's Best Organic eggs are produced by cage-free hens that are fed a certified organic, wholesome, all-vegetarian Eggland's Best hen feed. This special feed contains no added hormones, antibiotics, or steroids, and no animal by-products, recycled, or processed foods. The hens selected to lay Eggland's Best Organic eggs are not kept in cages and are free to roam. They are provided with sunlight, shade, shelter, an exercise area, fresh air, and are protected from predators.
Looking for more recipe inspiration? Try the Guacamole Deviled Eggs, Cheese Vegetable Frittata, or Southwestern Quinoa Egg Breakfast Bowl.
Connect with Eggland's Best