Trophy Skin's RejuvaliteMD is a revolutionary at-home device that's non-invasive and is designed to reduce the appearance of melasma as well as other skin concerns like sun damage, fine lines, wrinkles, and age spots – painlessly, effectively, and quickly!
This post is sponsored by Trophy Skin, however, all opinions are my own. This post also contains affiliate links.
I have never had any qualms about getting older since age is inevitable, but I want to look and feel good about my age. One of the most important things I can do to achieve is simply taking care of my skin. I strive on taking care of my skin in many ways. This includes wearing sunscreen, getting a facial once a month, drinking plenty of water, and watching what I eat.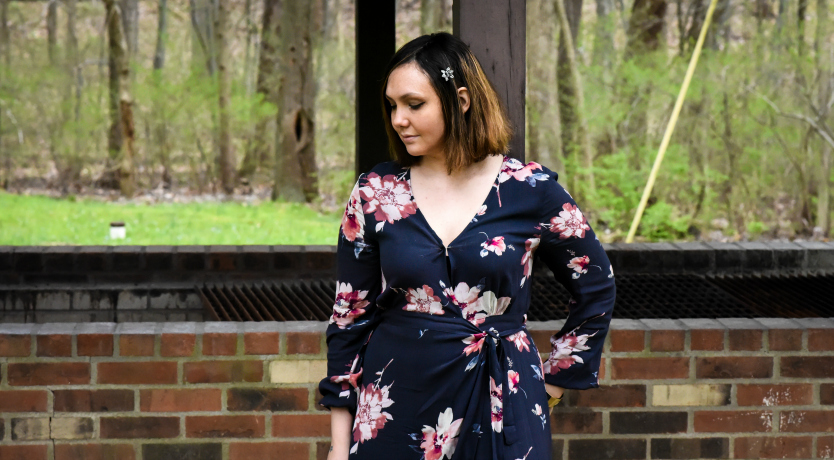 Another surefire way to defy Father Time is adopting a skincare regimen to help prevent and offset the signs of premature aging. As the old adage suggests, less is more. This is why I focus more on skincare than makeup since I believe in hydrating, maintaining, and coddling the skin; not masking it. It is never too early to start taking care of your skin!
Defy Father Time with the Trophy Skin RejuvaliteMD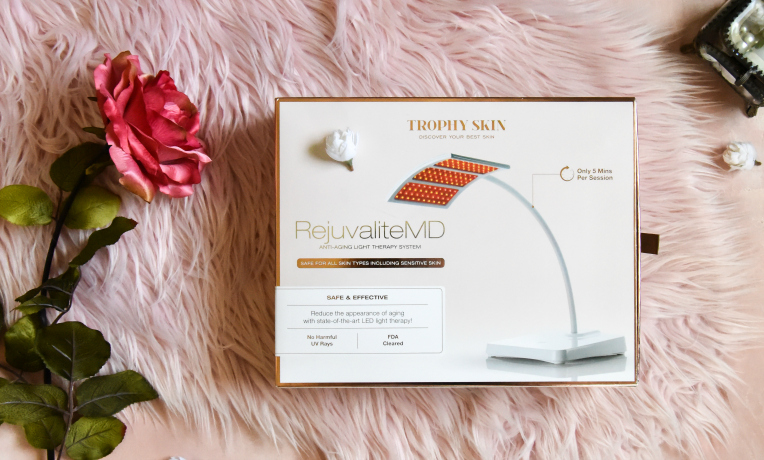 Phototherapy treatments like laser skin resurfacing is a costly procedure that is typically used by dermatologists and medical spas. These treatments can cost anywhere from $1,500 to $3,000. While these treatments promise and deliver outstanding results, multiple treatments are usually needed to get the results you desire. Many of us don't see ourselves shelling out thousands of dollars for this type of procedure. This is where Trophy Skin comes into play! Trophy Skin's skin care devices can be used at home at the fracture of the price! I can easily vouch for the effectiveness of their products since I used their blue light therapy system 8 years ago with great results. Lately, I've been using Trophy Skin's RejuvaliteMD ($249) to help reduce the appearance of melasma that made its appearance after my third pregnancy last year.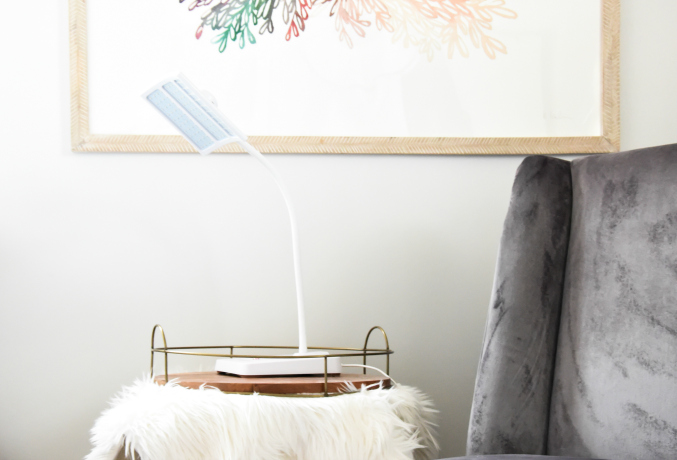 Trophy Skin's RejuvaliteMD is a revolutionary at-home device that's non-invasive and is designed to reduce the appearance of melasma as well as other skin concerns like sun damage, fine lines, wrinkles, and age spots – painlessly, effectively, and quickly! It also helps improve the skin laxity and increases collagen production. Not happy with the results? You can return the device within 60 days be eligible for a full refund if you're not satisfied with it.
How the Trophy Skin RejuvaliteMD Works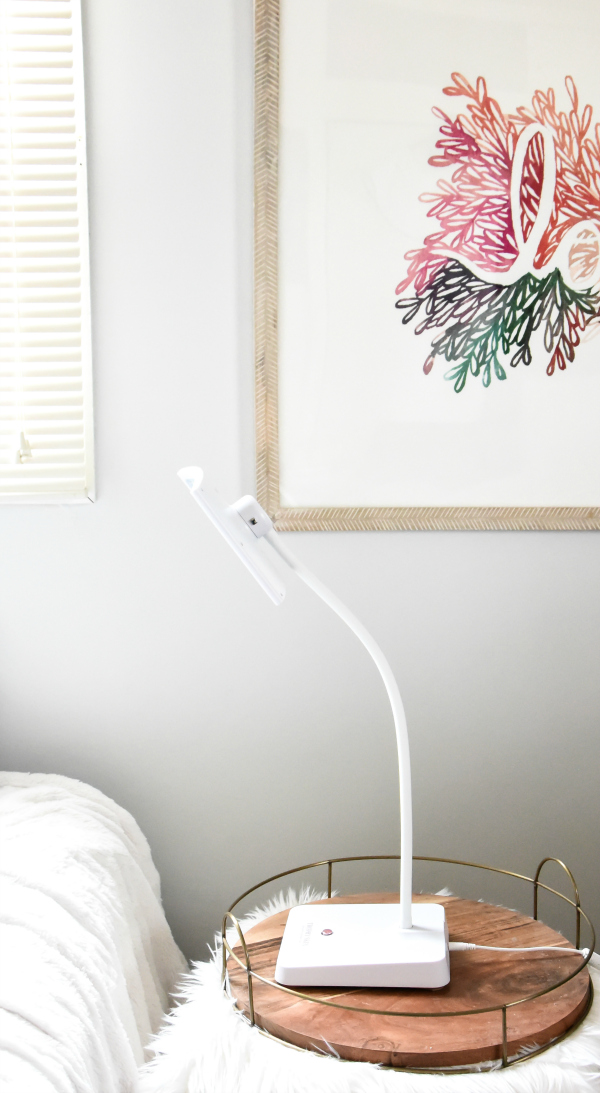 The Trophy Skin RejuvaliteMD utilizes groundbreaking LED technology and four UV-free wavelengths (red, yellow, amber, and infrared light) that work harmoniously to safely stimulate the skin. Their light therapy system that I used 8 years ago had a long waiting time (20 minutes), which wasn't always feasible when I had so many irons in the fire. This is why I pleased that their newer devices have a much shorter waiting time (5 minutes). In that small length of time, the device can help restore radiance and firmness. How long does it take? It takes only 5 minutes once or twice a day and a few times per week. This is a great way to take a breather while working on to achieve a beautiful complexion. RejuvaliteMD also comes with protective eyewear to protect the eyes while using it.
I haven't been using this device for long, but I have noticed that my pores are noticeably smaller. In the upcoming weeks, I'm looking forward to seeing improvement with my main skincare concern (melasma). I'll be sharing my overall outcome after I'm done trialing it for another month. Stayed tuned!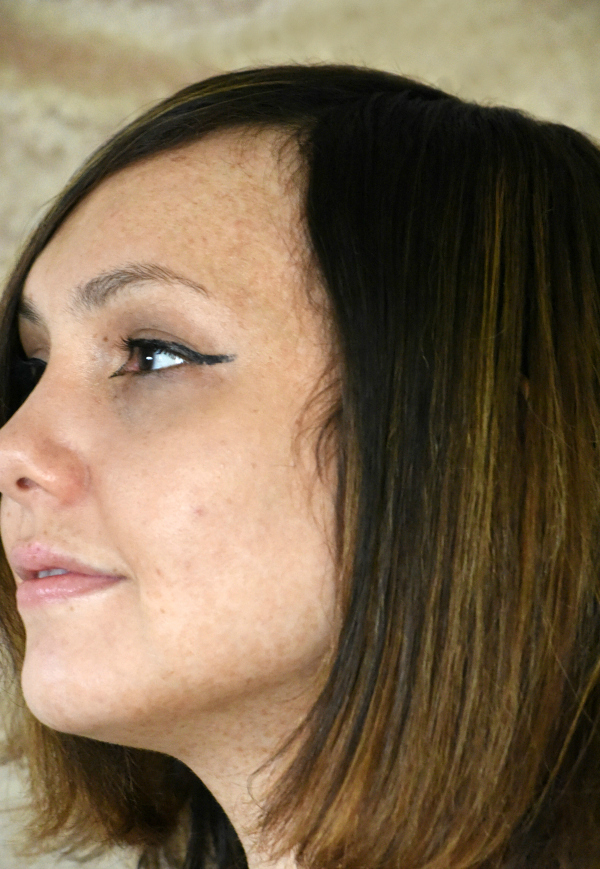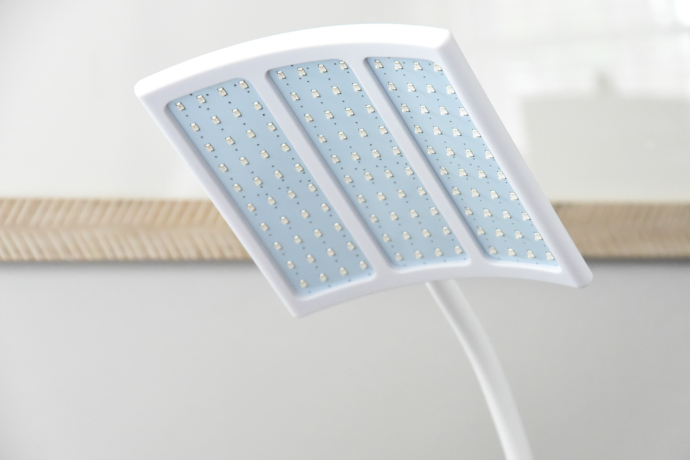 The Deets
☑ Clinically Approved: RejuvaliteMD is an FDA-cleared red light therapy lamp that is clinically approved to treat full facial wrinkles. The LED panel is split evenly between UV-free red (660nm), yellow (590nm), amber (630nm), and (invisible) infrared (880nm) bulbs which penetrate the skin at different levels. It aids in reducing inflammation and it boosts collagen production to improve skin tone and texture.
☑ Helps to Reverse Sun Damage and Repair Wrinkles: LED Red Light Therapy supports the skin's natural healing process. It safely fights aging and improves the appearance of fine lines, wrinkles, age spots, and sun damage without having to go under invasive medical procedures.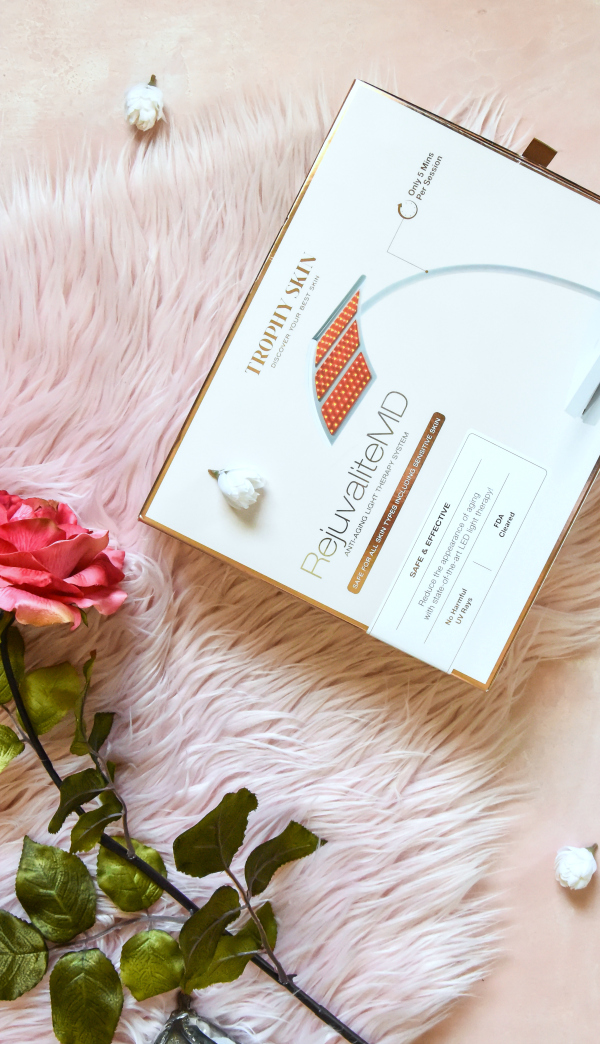 ☑ Easy to Use and Improve Skin in Minutes: This Red Light Therapy treatment is designed to integrate easily and comfortably into your lifestyle. Use it for 5 minutes a day, a minimum of 5 days per week. Look more radiant, more refreshed, and have fabulous skin without breaking the bank!
☑ Safe to Use: RejuvaliteMD is 100% safe for use on all skin tones and types. No harsh light activated chemicals needed or harmful UV rays used. Dermatologist approved.
☑ 60 Day Guarantee: Trophy Skin believes a good skin care routine will help you discover your best skin. With continued use, RejuvaliteMD will improve your overall skin health, giving you a lit-from-within glow. We will take care of you and your RejuvaliteMD lamp (should you need any repairs).
Exclusive Coupon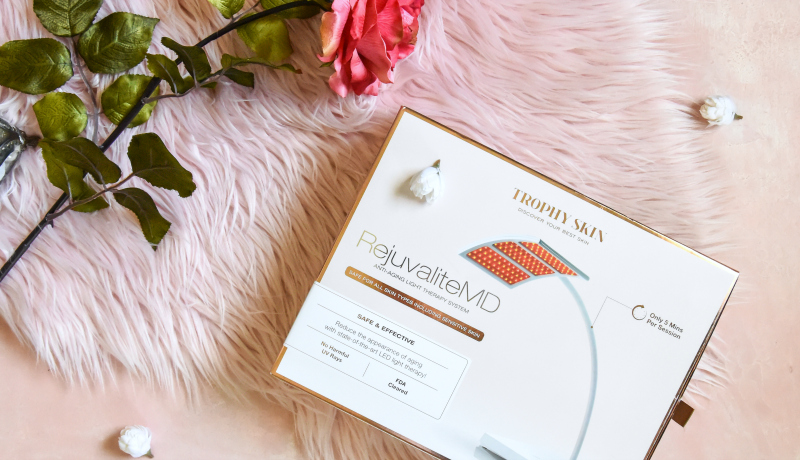 Use coupon code MOTHERHOOD for 15% off at the online checkout between now and 6/30/2018. In addition, you'll receive Free Shipping in the U.S. and a 60 Day Guarantee on all items purchased on their site.