Putting a smile on a person's face and helping others in need has always made my heart jump with joy and happiness. Leo Buscaglia once said, "Too often we underestimate the power of a touch, a smile, a kind word, a listening ear, an honest compliment, or the smallest act of caring, all of which have the potential to turn a life around." I couldn't agree more with this statement since the act of kindness can go a long way. Sadly, many of us often get caught up in our busy lives. Sometimes, we have a tendency to forget how a simple act of kindness can have a positive effect on those around us: our community and circle of friends as well as our own family.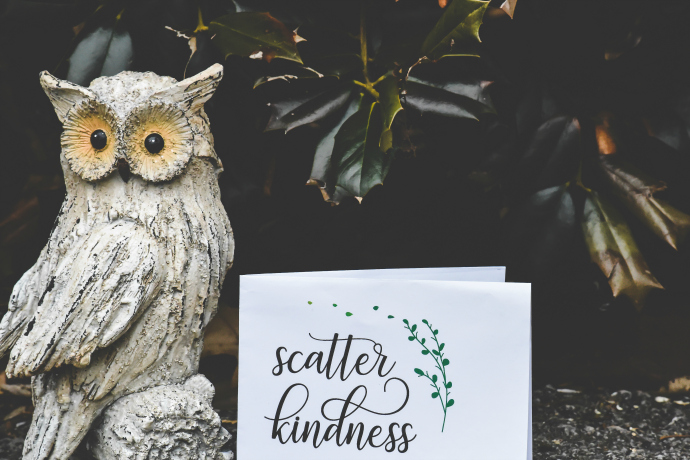 With February known for being the month of love, this month has also been a designated as the month of kindness. Just 3 days after the beauty of love is celebrated on Valentine's Day, the beauty of kindness, compassion, and generosity is celebrated on Random Acts of Kindness Day (February 17th). Today, I'm sharing some of my favorite ways to promote kindness.
Donate/Volunteer at Food Banks
Poverty, homelessness, and hunger have always tugged at my heartstrings, especially when children are involved. There are more than 16 million children in America living in poverty. Not only is the number of children living in poverty staggering, but it's sad to say that child poverty is continuously on the rise. Our children are our future. One of the best things we can do for them is helping them reach their full potential. Break the cycle of poverty by giving back, whether it is donating or volunteering at a local food bank or making donations to a shelter.
Children need the proper nutrition to excel socially and academically. A balanced and nutritious diet enables a child to reach their full potential as it's crucial for physical growth and brain development. Many don't realize the fact that hunger isn't a seasonal issue. That's why we shouldn't just donate or volunteer our time during the holidays. Many food banks start experiencing a decline in food donations during the first quarter. They often refer it as a "spring hunger gap" when their food supply is at its lowest level. The hunger crisis is at its historic high and is sadly and continuously on the rise. We can spark change in this epidemic by breaking the cycle of the hunger crisis by giving back throughout the year.
Show Love with Pampers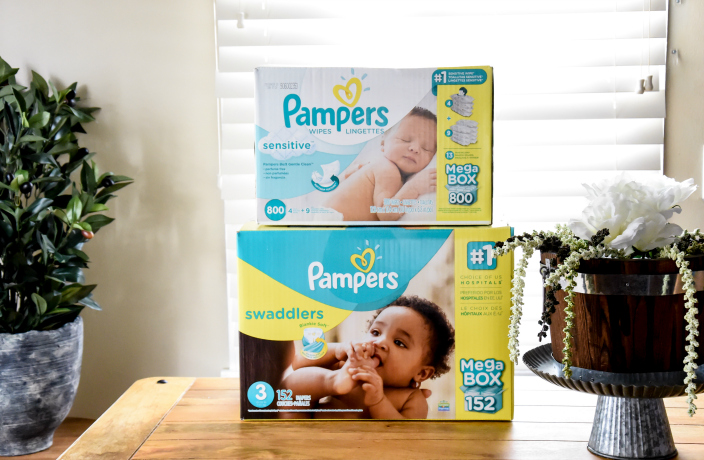 Babies go through diapers as quickly as you place them on and this can get expensive for anyone – quickly. This is why it's the right time to visit your local Sam's Club and stock up on baby products like Pampers Sensitive Baby Wipes, Pampers Swaddlers Diapers, and Pampers Cruisers Diapers to gift to a local women's shelter, food bank, or a friend in need. Now through February 25th, purchase two Pampers products, and you'll receive an instant savings of $8 off. Plus, you can get a $10 Sam's Club eGift Card when you purchase $50 worth of Pampers!
Is there someone you know who recently had a baby? Take it a step further by creating a gift basket filled with essentials that will help the new mom get much needed shut-eye. Fill it with products such as a cozy pair of pajamas, a candle or an aromatherapy diffuser, sound machine, throw, and body scrub – anything you can think of that will be beneficial for the new mom. Don't forget the baby! For the baby, you can include a swaddle sack and Pampers Swaddlers Diapers.
Surprise a Friend with a Card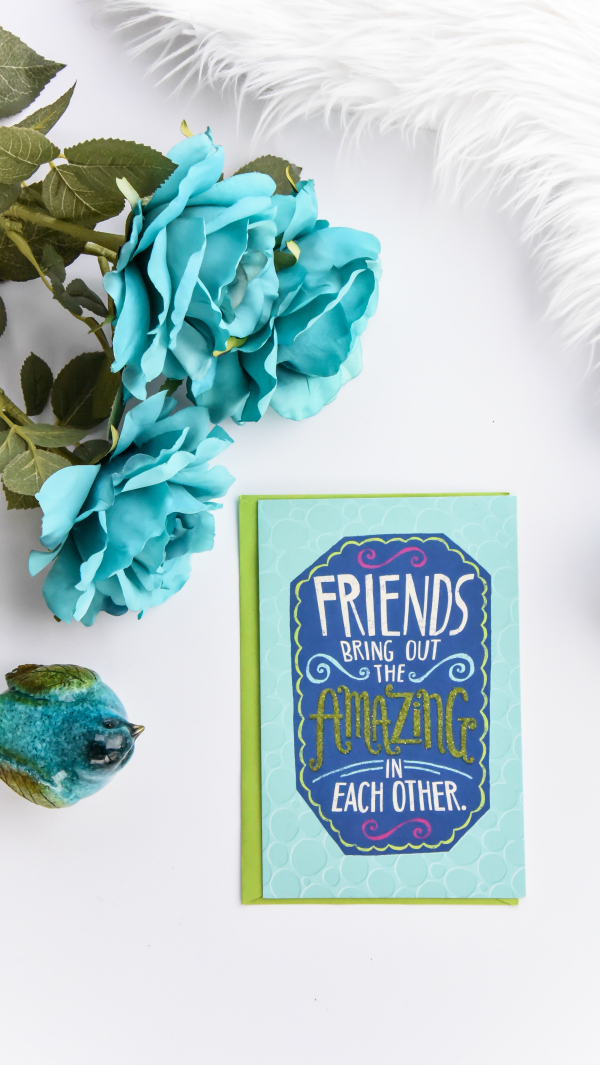 Our friendships are important! That is why it doesn't hurt to reconnect with our friends with a card or a handwritten note to say, "I'm thinking about you." This is a simple gesture that can brighten up your friend's day and make them feel loved and appreciated.
Start a Children's Book Club
Get your children involved, too! One of the ways that your child can get involved in helping others in the community is starting a children's book club. Statistics indicate that 1 in 4 children in America grows up without learning how to read. They're 4x more likely to drop out of high school if they don't read proficiently by the third grade. This can result in a host of issues as they reach adulthood. Starting a children's book club can help foster the love of reading, improve literacy statistics, prevent dropping out, and create a more promising future.
How do you plan to promote kindness?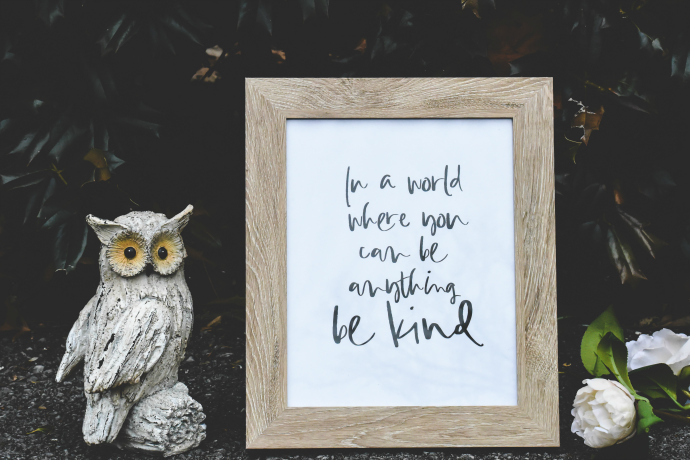 This is a sponsored conversation written by me on behalf of Pampers at Sam's Club. The opinions and text are all mine.