This post was sponsored by Nature Made® as a part of an Influencer Activation for Influence Central.
Life can feel like a "one woman circus" for many moms at times since it is a constant juggling act of balancing a marriage, motherhood, career, and the home. With demands of everyday life, it is easy to neglect other aspects of our lives outside of family, work, and home, including practicing self-care. This is mostly due to the fact that some feel obligated to take care of everything else while putting their own needs on the back burner, while others may view self-care as an act of selfishness. Self-care is vital for our health and state of mind. It helps us become a better version of ourselves by helping us find balance, re-ignite a zest for life, de-stress, and gives us a sense of empowerment.
6 Rituals for Self-Care
Get More Active – Since my job is mostly sedentary, I made it my goal last summer to get more active. I started out small by using my exercise bike 15 – 30 minutes everyday and increasing my steps by hitting the trails. One word: endorphins.
Stress Less – Stress can put a damper on anyone's health! There are many natural and inexpensive ways to improve stress, such as yoga. There are several different styles of yoga. Some styles of yoga that reduce stress and anxiety while relaxing the mind and body are restorative yoga, hatha, and ashtanga. Yoga is beneficial for many things, though! One of my goals this year is to start taking yoga classes.
Essential Oils – Natural living is something that has always piqued my interest since I was a teenager! One of the things that I've always loved is aromatherapy. The aromatherapy that essential oils provide is an integral part of my daily life. I always carry citrus essential oils like grapefruit or lemon on hand since the smell of citrus is relaxing, yet uplifting and energizing at the same time.
Whether it's the aroma from flowers or essential oils, studies have indicated that smells can have a positive impact on our state of mind. My favorite ways of using essential oils are diffusing them in an aromatherapy diffuser, applying them on the soles of my feet and pulse points, and waving them under my nose.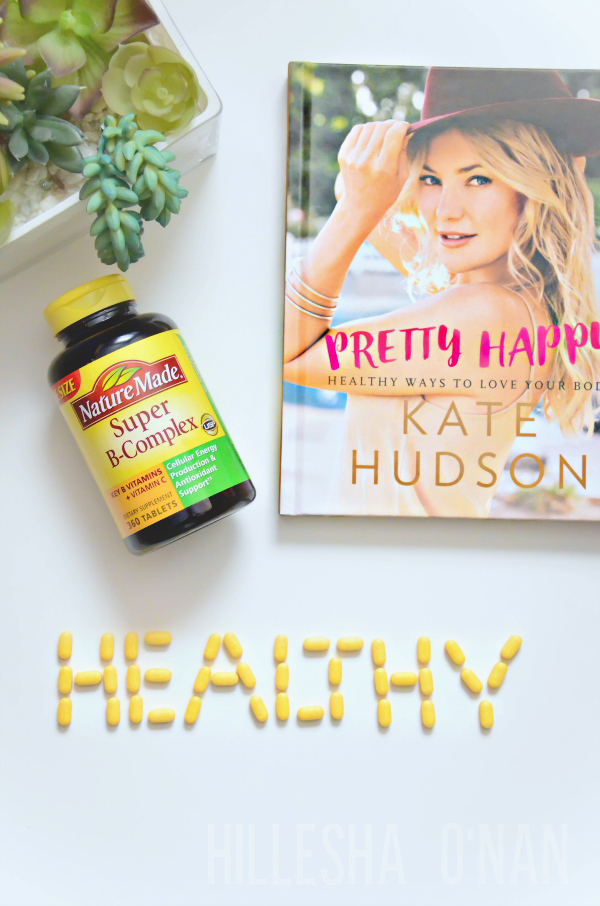 Boost Your Vitality – One of my favorite ways to boost my vitality is taking Nature Made vitamins daily. Walmart is my go-to destination to purchase Nature Made vitamins at a budget-friendly price! Lately, I've been taking the Nature Made Super B-Complex to help jump start my mornings. These vitamins give me an ample amount of energy that I need for the long day that awaits me. It has a combination of 8 essential B vitamins (thiamin, riboflavin, B6, niacin, folic acid, biotin, pantothenic acid, and B12) that help support the production of cellular energy in the body. Additionally, it has Vitamin C that helps support the immune system.
Give Back – There's no better feeling than helping those in need! There are plenty of ways to make a difference in the world: collecting donations for the homeless, organize a yard sale for charity, reading books to the elderly, coaching a local youth team, serving meals at a soup kitchen, tutoring a student – the list is endless!
Travel – Mark Twain said it best, "Twenty years from now you will be more disappointed by the things you didn't do than by the ones you did do. So throw off the bowlines, sail away from the safe harbor. Catch the trade winds in your sails. Explore. Dream. Discover." Traveling gave me experiences that I'll cherish for a lifetime. It taught me lessons that couldn't be seen from a different person's perspective in a classroom, only my own. It helped foster a love for history, as well as an appreciation for architecture, landscape, culture, food, and art. Traveling has also helped me broaden my perspective, value the things that are often taken for granted, overcome shyness, and generally taught me what textbooks could not. Studies have shown that traveling is not just good for leisure, but it's beneficial for one's health!
There are hundreds of ways to make time for ourselves. Go to http://www.wellnesswithnaturemade.com for health and wellness inspiration.
Nature Made Giveaway
I-C will randomly select 20 winners for a $50 Walmart gift card from all program entries and will handle fulfillment of the winning prizes.