Award-winning actress Drew Barrymore shares funny, insightful, and profound stories from her past and present told from the place of happiness she's achieved today.
Life Lessons from Drew Barrymore
Even in the seemingly mundane, never lose the poetry.
Learn from challenges and difficult times, even if it means learning what not to do.
Know that happiness can come from anything, anywhere. Find it.
Do not harbor resentment and anger. It will only yield bitterness.
Surround yourself with great friends and mentors. People are stronger when not alone.
You never know where the day is going to take you.
Being a mother is about sacrifice, but you don't have to give up everything.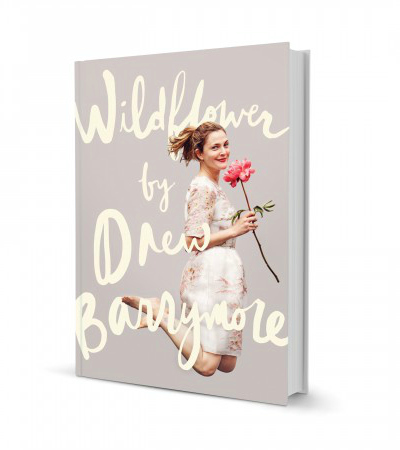 How Hollywood's Favorite Child Star Grew Up and Found Her Way to Happiness
Wildflower is a portrait of Drew's life in stories as she looks back on the adventures, challenges, and incredible experiences of her earlier years. It includes tales of living on her own at 14 (and how laundry may have saved her life), getting stuck in a gas station overhang on a cross country road trip, saying goodbye to her father in a way only he could have understood, and many more adventures and lessons that have led her to the successful, happy, and healthy place she is today. It is the first book Drew has written about her life since the age of 14.
All links on this site may be affiliate links and should be considered as such. To the Motherhood is a participant in the Amazon Services LLC Associates Program, an affiliate advertising program designed to provide a means for sites to earn advertising fees by advertising and linking to Amazon.com.