I understand how difficult it can be for those who are not a morning person, such as myself, to leave the comfort of our bed on some mornings. You're probably apt to hit the snooze button or tell yourself "just five more minutes". That's why I'm glad that it's springtime since I'm usually less apt at doing this during the warmer months. This is mostly because I normally don't have to wake up to a morning chill that greets me during the cooler seasons – there's no worse way to start your morning than getting out of a warm and comfortable bed!
I don't want my disdain for mornings to deter me from living adventurously, so here are ways that I energize my mornings with these simple morning rituals:
Aromatherapy
I always carry citrus essential oils, such as grapefruit or lemon, on hand since the smell of citrus is relaxing, yet uplifting and energizing at the same time.
Exercise
The least thing that is probably on your half-tired mind is exercising, but it's the perfect way to rev up your body from its sluggish state. It also increases the body temperature, giving you that warm and comforting feeling. All it takes is at least 5 minutes!
Skip the Sweets
Tempting as it may be to want to give in to the sugary goodness on the regular, sugar can cause irritability, fatigue, and headaches. Eat something naturally sweet, such as a banana. Bananas are nutritional, healthy, and simply delicious! Also, your waistline will forgive you!
Skip the Coffee
It may be easier said than done for those who can't start their day without it. However, there are natural ways to obtain energy sans the infamous caffeine crash that coffee provides, such as Chia Fresca, tea, or something even more simple: water. It makes sense to replenish our bodies with water in the morning, because we lose fluids during our sleep. Studies show that a lack of water shrinks our brain, which also makes sense since I know that I'm able to think more clearly when I'm getting my daily requirement. That's where the NewAir Pure Spring WAT40B BPA Free Hot/Cold Bottom Loading Water Dispenser ($249.95) comes into play!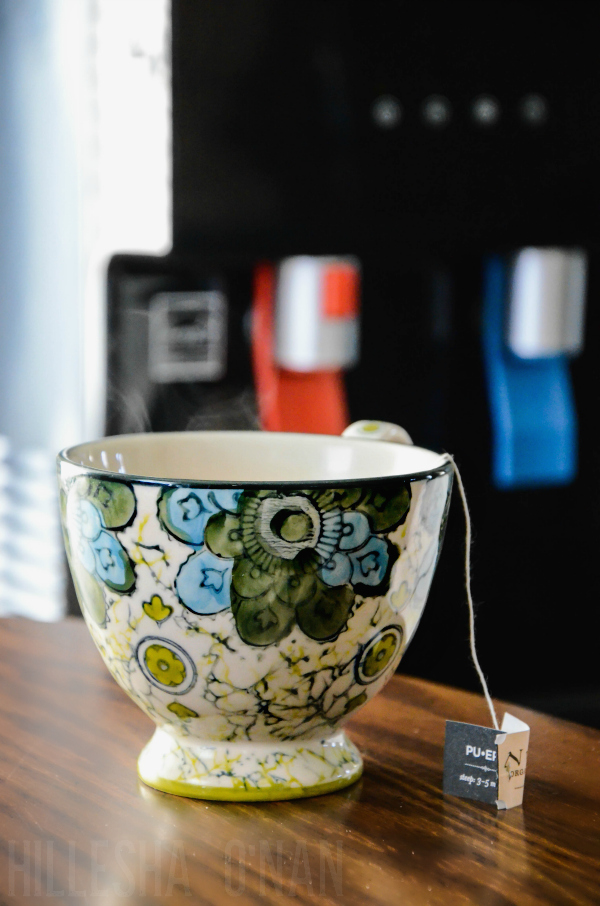 My life is a juggling act of managing household tasks, working, keeping up with an energetic 10-year-old, and chasing around an even more energetic 3-year-old. That's why I appreciate products like the NewAir Pure Spring WAT40B BPA Free Hot/Cold Bottom Loading Water Dispenser. It helps simplify my morning routine since it's able to provide hot and cold water at my convenience.
It cools water as low as 39°F and heats it up to 185°F, so I always have plenty of thirst-quenching water to drink. There are some mornings that I love drinking refreshingly crisp, cold water; while I prefer piping hot tea on other mornings. It literally puts my tea kettle on the back burner since I no longer have to boil my water. It's a tea drinker's best companion! The hot water faucet is also ideal for hot chocolate, instant soup, and instant coffee. I also don't have to worry about the chance of my children accidentally burning themselves with the hot water faucet since it features a child-safety lock.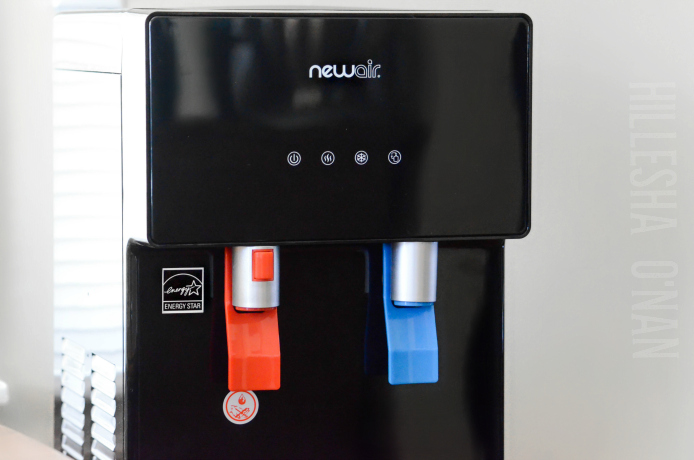 Setting up the NewAir Pure Spring WAT40B BPA Free Hot/Cold Bottom Loading Water Dispenser is simple and straightforward without a hitch. The only downside is that it doesn't come with its own water jug, but you can easily find a 3-gallon or a 5-gallon water jug at your local grocery store like Walmart.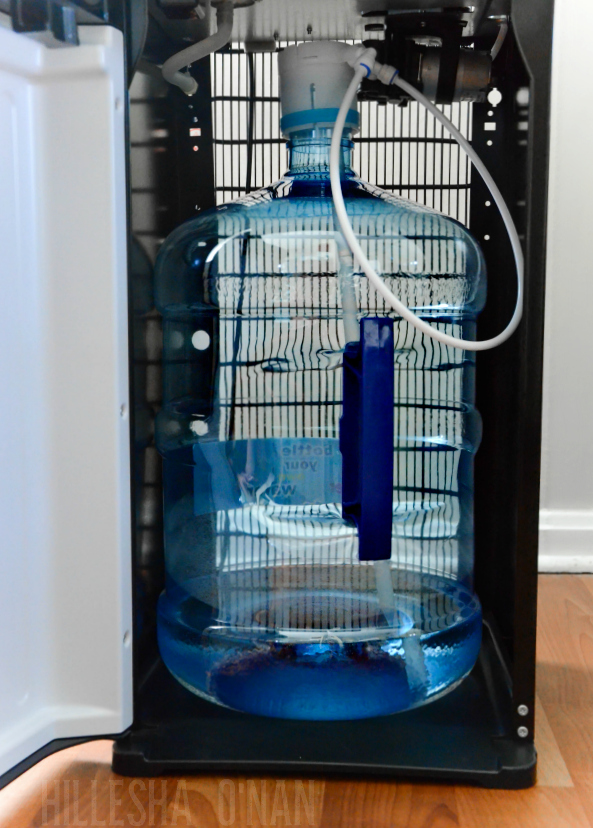 The NewAir WAT40B is constructed with 100% BPA-free materials. BPA is a synthetic organic compound used as a stiffening agent in plastic containers. If it's used in containers that store water, it can seep into the water and cause health problems. NewAir's BPA-free water coolers let you avoid this risk. Additionally, the water dispenser features an on/off hot water switch that lets you control energy consumption, removable drip tray that is dishwasher safe, a high quality compressor that's energy efficient, and a minimalistic, yet sophisticated design. While the dispenser is also available in white, I prefer the pitch black since it complements the look and style of my home.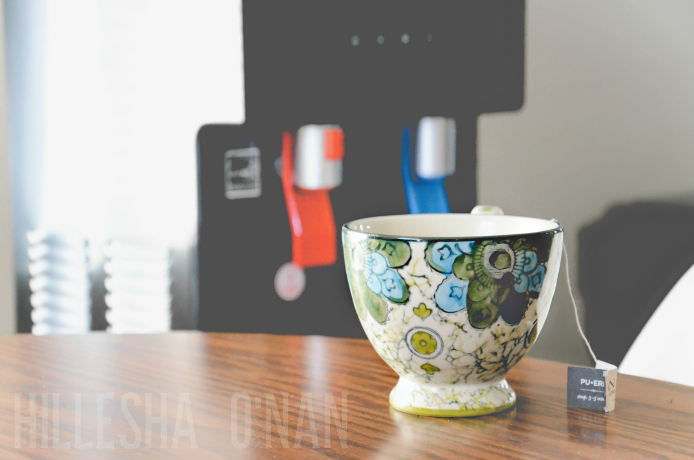 NewAir Water Dispenser Giveaway
Enter for a chance to win one of their newly redesigned water dispensers completely free of charge from NewAir. The contest ends on May 16th, 2016.
Connect with NewAir
This post is in partnership with NewAir