I'll admit that I had a strong disdain for sneakers, even as a kid. Since I don't exactly have petite feet, I always felt like sneakers drew even more attention. Although I'm the clumsiest of the clumsiest, I somehow mastered the "art" of wearing heels, starting as a teenager. Not only were heels alluring and exuded confidence, most importantly, they concealed my monstrous feet! No matter how many times my mom warned me about the effects of regularly wearing heels, I had to live and learn. It wasn't until my mid-twenties that I started slowly noticing the effects of the abuse that my feet endured all of those years that I had worn heels. Now, if there was such thing as turning back the hands of time, I'd have listened to my mom! Even though I do wear heels from time to time, I no longer wear them excessively. I have grown to loves flats, especially ballet flats and gladiator sandals, and even sneakers!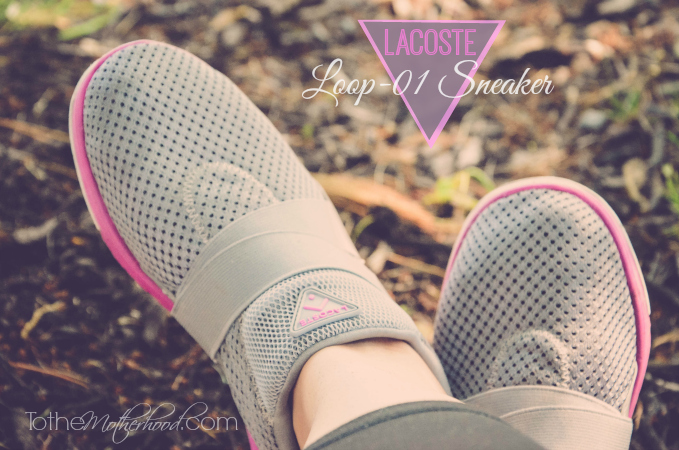 Lately, I have been wearing the Lacoste Loop-01 Sneakers ($105) when I go for my late afternoon or evening riverside walks. I'm barely a stranger to the Lacoste brand since I reviewed their 'Berdine' Sneakers ($199.95; Discontinued) last summer, which I quickly fell in love with.
Like the Berdine Sneakers, they're comfortable as they're fashionable sans the wedge. I appreciate the fact that I can easily slip these sneakers on without having to lace them up, as I also have a shoelace thief in the household. 😉 The bands going across the sneakers where laces would normally be add such a casual elegance! I also love the colors, which are described as a grey and purple, yet it looks more of a grey and hot pink, to me.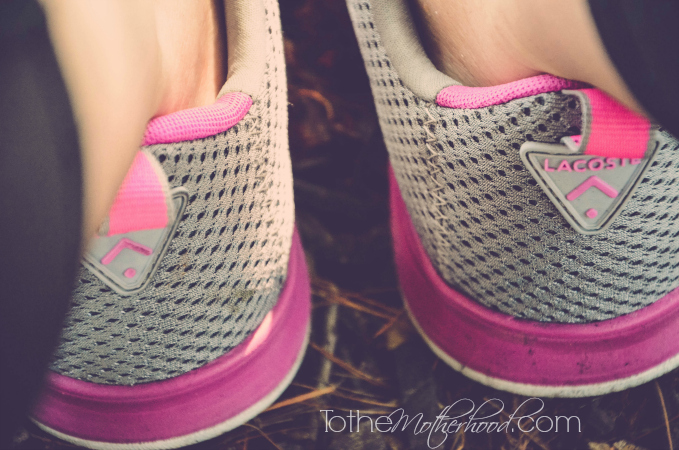 The Lacoste Loop-01 Sneakers feature a signature croc logo, full mesh upper, and subtle color pops throughout the upper branding along the quarter panel. For best care of this product, wipe with a damp cloth for tough stains.