A simple two-color sketch created by Kansas City artist Jeremy Collins was created as a letter of support and solace to the parents who lost children in the Sandy Hook school shooting. But the massive emotional response to the work of art has the Internet abuzz as many found an outlet and realization of their own unexpressed feelings within the black and red lines.
The sketch shows a single red figure crumpled in a chair in an absolute embodiment of desolation and intense sadness. Behind the figure with hands resting on the shoulders, offering comfort is an endless line of figures. The sketch, which was drawn through a barrage of tears, evokes a similar response in the thousands of people who have chosen to share it on their Facebook pages. As of Sunday evening the number of "likes" has reached 31,892.
"As a parent of a kindergartner, I, like many have been stricken with grief over this week's tragedy. My sketch was a response that I couldn't keep inside," Collins explains.
Due to the overwhelming response to his artwork, Collins has put prints up for sale and will be donating 100% of the proceeds to the Newtown families to help pay for funeral costs, offering a unique opportunity for the nation to have a work of art to visually show their support as well as give financially to the families in their darkest hour. Collins' goal is to raise $5,000 per family through the sale of the prints.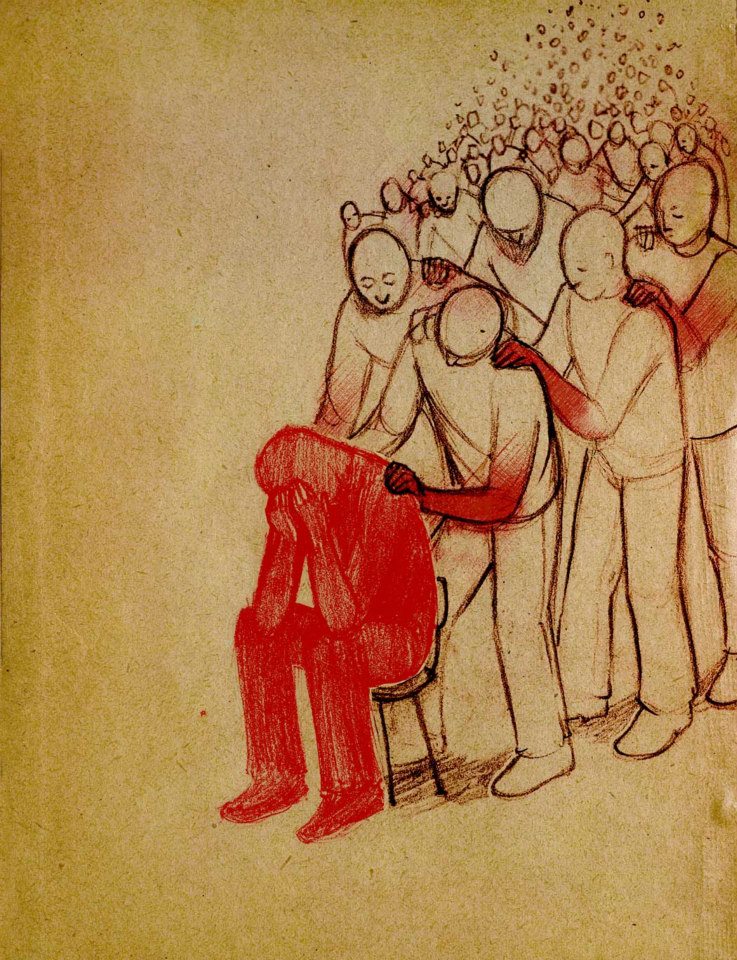 Collins' work has been seen in the pages of such renowned publications as National Geographic, The Wall Street Journal and Patagonia to name a few. Jeremy Collins is available for interviews and can be contacted directly at 816-582-9577. For more information on his artwork please log on to http://www.facebook.com/JeremyCollinsArt.