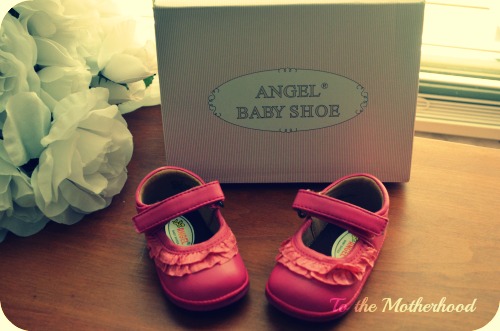 Irresistibly stylish babies and children have inspired Babychelle to start an online shop that would help them dress your little ones. Their current brands include Pluie Pluie, L'Amour, and Angel. They love hearing moms and kids express their delight, whether from finding a particular style or from seeing how comfortable a shoe is – and so, with that, Babychelle is their way of bringing unexpected treasures to you.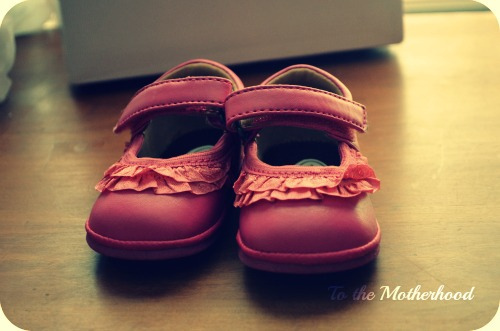 I couldn't resist at selecting the L'Amour Infant Girls V2004 Fuchsia Leather Ruffle Mary Janes ($28) for my daughter. They perfectly match one of the first few outfits that I bought for her during my pregnancy.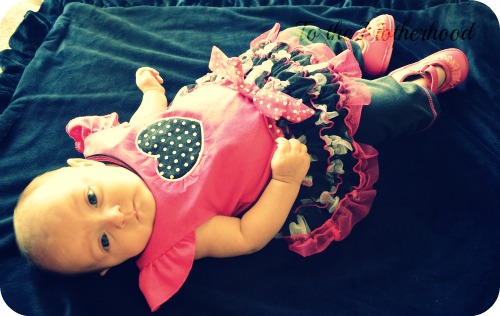 I opted for a Size 1, but as you can see in the picture above that she has about month or two to go before they fit her well. I'm sure she will grow into them in no time since babies grow fast. Babies feet are delicate, soft, and pliable, so their feet deserve the utmost attention. The most important factor is finding shoes that will offer superior comfort and support, and I believe that these shoes fit the bill.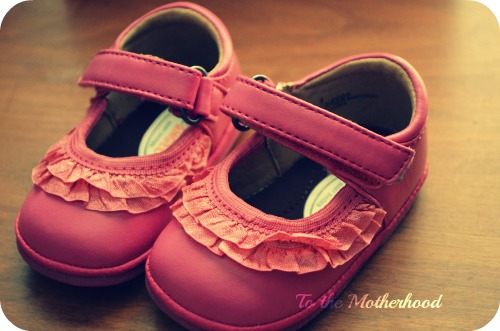 The L'Amour Infant Girls V2004 Fuchsia Leather Ruffle Mary Janes are beyond adorable, featuring a velcro strap and ruffle trim. They're also available in brown, but I'd easily buy more in every color available if that was a given option.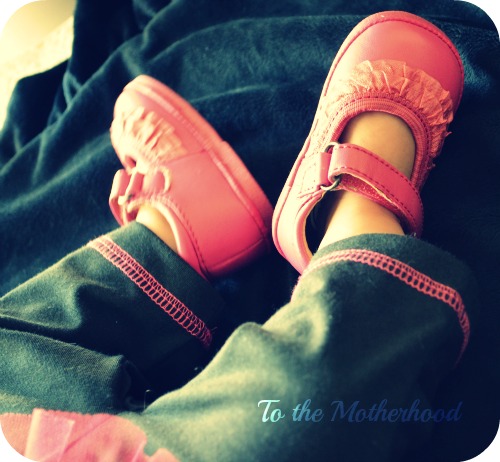 Disclosure: The item(s) in this review was provided to the reviewer for keeps and the purpose of writing a review. This in no way affects the quality of the review provided. No monetary exchange occurred in exchange for the writing of the review. The views expressed in this review are strictly that of the reviewer. All reviews provided here are the work of the reviewer and remain completely unbiased.