The Nugeni STEAMPAC+ can also be used to freshen clothing, disinfect toys, unclog drains, sanitize mattresses, and clean toilets, among other things.
Share the post "Simplify Your Cleaning Routine with the Nugeni STEAMPAC+"
This post is in partnership with Nugeni.
I'm a mother of three children that keep me young at heart, yet busy, nonetheless. Our household endures a varied collection of messes, from dirt and grime to spills and stains. Having an immaculate home is virtually impossible, especially since the inevitable occurs almost on a daily basis. There are days that I feel like I am part of a circus. My life is a juggling act of managing household tasks, working, doting on a 5-month-old, and keeping up with an energetic 11-year-old as well as an even more energetic 5-year-old. A busy mother of three like me appreciate products that help simplify my life and even more so if they help keep the home clean orderly. That's why I love the Nugeni STEAMPAC+.
The Nugeni STEAMPAC+ helps simplify my cleaning routine by cleaning almost anything from toys and fabric to appliances and shower tiles! This interchangeable cleaning appliance is the perfect solution for a sparkling and clean home without relying on chemicals to get the job done. This, alone, makes it perfect for an allergy sufferer like me since this helps improve the air quality. In addition to improving the quality of the air, it also kills fleas as well as their eggs, bed bugs, dust mites, and 99.9% of germs, bacteria, and viruses when used properly.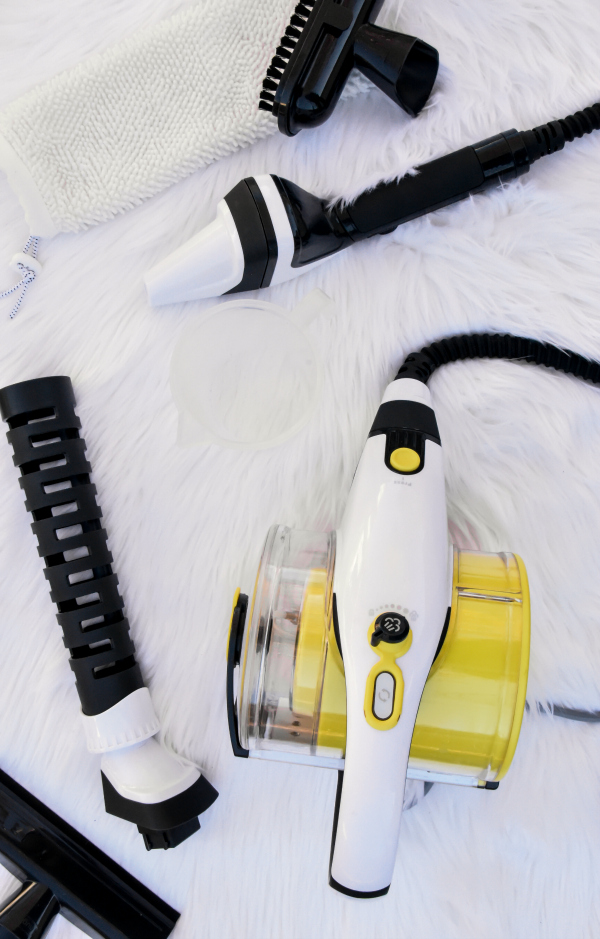 Noteworthy Features + Benefits
• The Nugeni STEAMPAC+ heats up quickly for faster, easier cleaning.
• Steam delivers an odor free and hygienic clean, including in hard to reach places.
• There are no harsh chemicals that can harm adults, kids, pets, or the environment.
• Nugeni STEAMPAC+'s lightweight design means no lugging of heavy, dirty mop buckets.
• Ergonomic features put controls at your fingertips. No lifting or bending!
• These steam cleaners can be used to clean almost any sealed surface, including hardwood floors. The Nugeni STEAMPAC+ can also be used to freshen clothing, disinfect toys, unclog drains, sanitize mattresses, and clean toilets, among other things.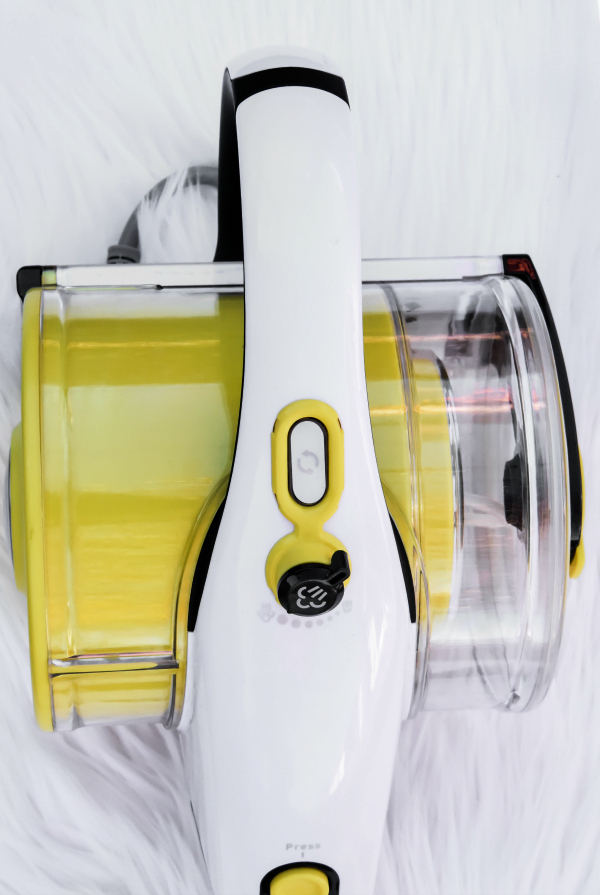 How It Works
Water from the fill reservoir is drawn into the high-efficiency boiler, where it is super-heated to over 260 degrees. The water vapor or steam that is created is pressurized. This allows for penetration of surfaces to loosen embedded grime that cleaning rags, cleansers, and brushes cannot remove. Vapor steam is very hot. The heat causes the physical bond between grime and dirt to weaken, which makes clean up much easier.
Worth It or Not
This multi-tasking cleaning appliance is worth every coin since it will do a superb job of cleaning. Let's say that you have company coming over, yet you have so many other household tasks to attend to before their arrival – this will reduce the stress and amount of time to get things done! Right now, the Nugeni STEAMPAC+ can be purchased for $129 on their website.
Connect with Nugeni