Share the post "Have a Hilarious Holiday with Ugly Christmas Sweaters at Target"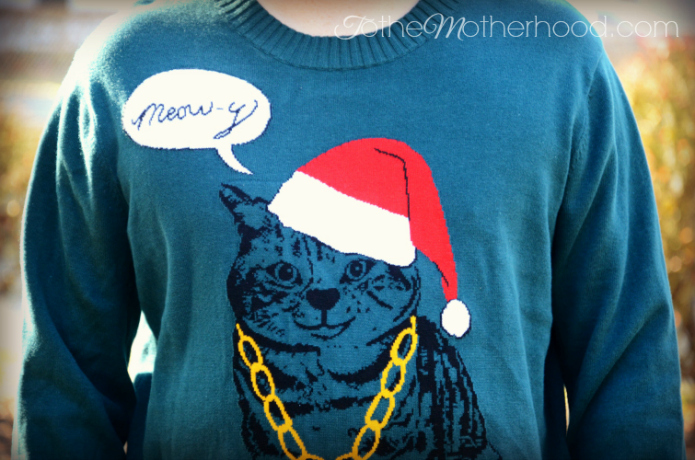 So, I bought my husband a sweater at Target during the week. Not any sweater, mind you. An ugly sweater. 🙂 Not just any ugly sweater. An ugly Christmas sweater with a blinged out kitty that says "Meow-y Christmas", which is the Mossimo Supply Co. Men's Pullover Crew Neck Sweater ($17.99; Adventure Teal) to be exact. Ugly Christmas sweaters used to photobomb at least one Christmas picture every year. They're now widely acceptable because of their pure cheesiness. The cheesier and more ironic, the better. If you're on the prowl for an ugly Christmas sweater, look no further than Target, because they offer several different styles for you to have a #HilariousHoliday!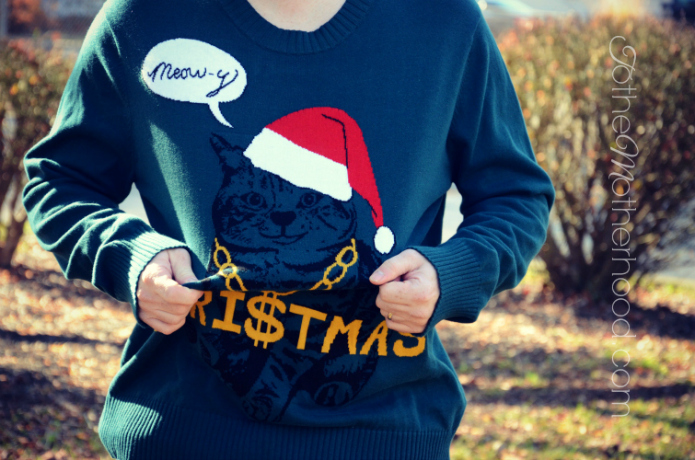 This post is in partnership with Target.