This post is in partnership with AVYA Skincare.
Are you looking for a skincare brand that is trusted with proven ingredients and cutting-edge technology? Look no further than AVYA Advanced Ayurvedic Skincare! AVYA Advanced Ayurvedic Skincare combines Ayurvedic botanical ingredients with advanced science to concentrate and boost their natural healing powers for proven results.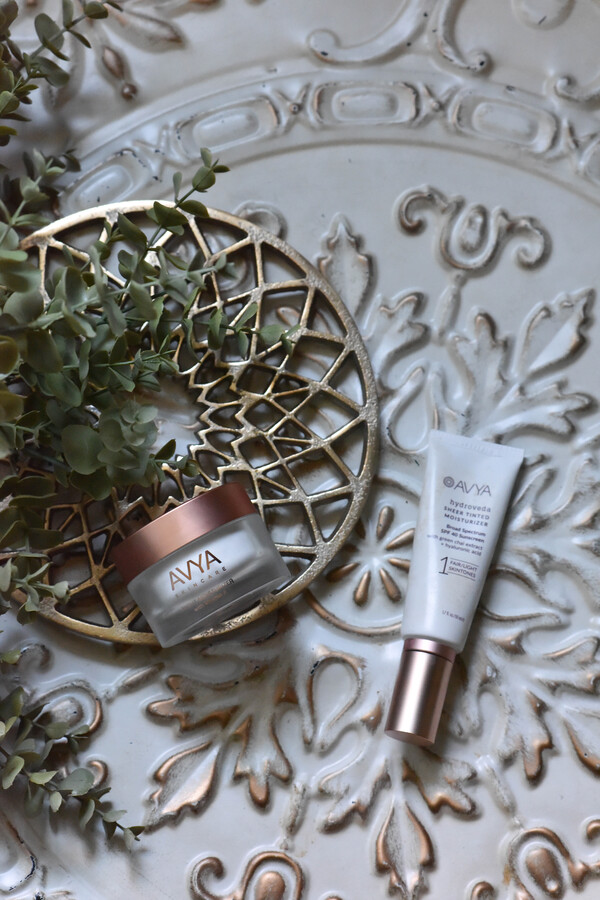 The signature AVYA Skincare complex combines a host of magnificent ingredients, including the exceptional trifecta of Turmeric, Neem, and Peony. The brand's proprietary technology of microencapsulation allows these botanical ingredients to deliver medical-grade results for maximum benefits. Co-founded by Dr. Tanuj Nakra (double board-certified facial cosmetic and ophthalmic surgeon) and Deepika Vyas (a pharmacist and Ayurvedic expert), AVYA is designed to enhance your outer beauty while letting your inner beauty shine through.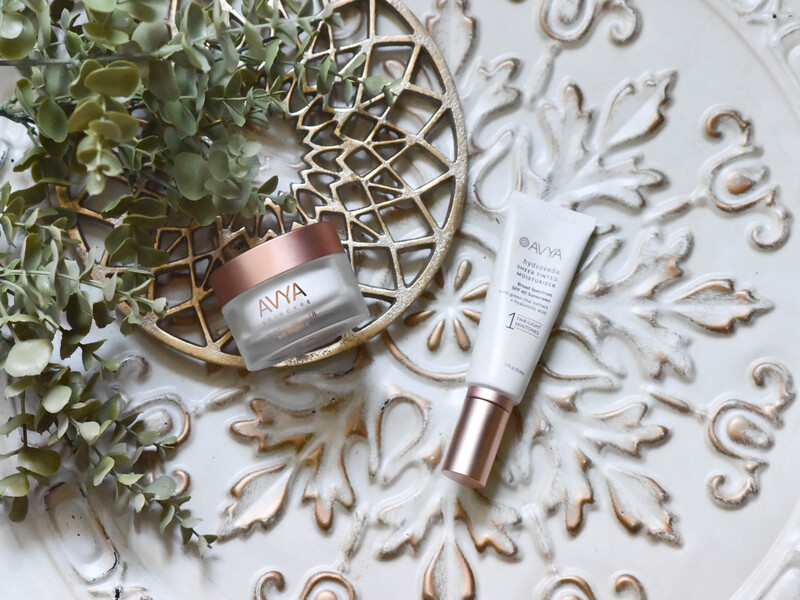 Dr. Nakra and Deepika believe that as the seasons change it is important to use heavier creams, lotions, and skin treatments that are meant to increase hydration. During colder months, the atmosphere contains less humidity. This can lead to dry skin and hair.
The Perfect Winter Skincare Routine with AVYA Skincare
Featuring two separate collections, the Advanced Collection is packed with anti-aging technology to smooth, refine and brighten for a youthful complexion; and the Hydroveda Collection is carefully formulated with a proprietary peptide complex and ancient botanical ingredients that disperse deeply into the skin, stimulating the natural production of healthy collagen for firmer, stronger skin. A selection of AVYA bestsellers perfect for this winter include: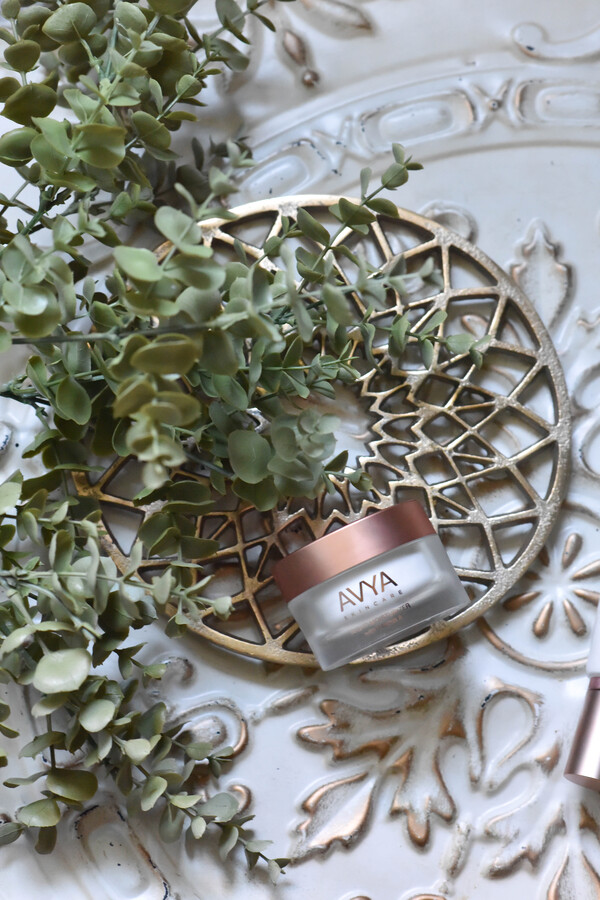 Advanced Night Moisturizer ($70) – best-selling anti-aging night cream formulated with medical grade Vitamin A (retinoid) and hydroxyproline peptides is incredibly smooth and luxurious. Designed to help boost cell turnover, it reduces the appearance of fine lines and wrinkles; addresses hyperpigmentation; and intensely hydrates for overnight renewal, leaving skin soft, smooth, and radiant.
Advanced Nourishing Hand Treatment ($26) – This award-winning, extremely-nourishing hand treatment is formulated with citrus stem cell technology and hyaluronic acid to help hydrate, brighten, and protect even the driest, chapped hands. Hands will appear and feel softer, more supple, and more youthful looking.
Advanced Eye Bright Cream ($68) – This hydrating formula lifts and brightens around the eye region to reduce the look of puffiness, redness, dark circles, fine lines, and wrinkles. It leaves eyes looking luminous and refreshed. This breakthrough formula with caffeine offers both instant and long-term results.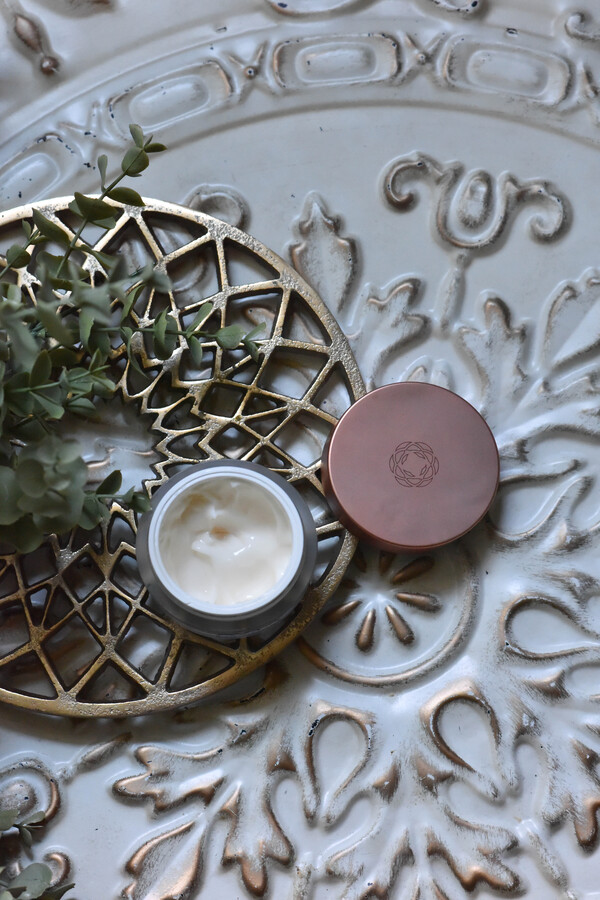 Hydroveda Moisturizer ($60) – Rich, antioxidant-packed, this facial moisturizer is designed to restore and renew; soothe and hydrate dry or tired skin; reduce inflammation and hyperpigmentation; help promote collagen production for more youthful-looking skin; and prime and protect the skin before makeup application.
Hydroveda Sheer Tinted Moisturizer SPF 40 ($38) – This is a multi-tasking moisturizer that protects, hydrates, and perfects skin. The advanced formula defends the skin against UVA and UVB rays, pollution, and other environmental stressors. Ultimately, it helps protect from blue light that shuts down mitochondria. This non-chemical sunscreen is available in two sheer universally flattering tints (Fair/Light and Medium) to balance all skin tones with a vibrant hint of color and radiance.
Connect with AVYA via Instagram and Facebook.