This post is in partnership with Karativa.
They say that some of the best things come in small packages. This is definitely true when it comes to the beautiful, floral, and heart-shaped music jewelry box and jewelry set that I received from Karativa! No matter what the occasion is Karativa has the perfect gift for all your gifting needs. Karativa specializes in fine jewelry and uses recyclable materials to help the environment.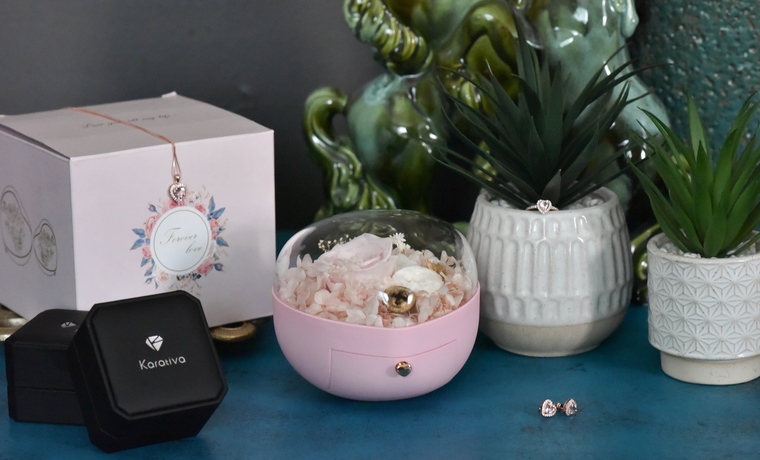 Beautifully Unique Music Jewelry Boxes at Karativa + Review
The design team of Karativa is made up of independent artists and designers. Their design inspiration is an elegant, on-trend, and unique jewelry image. They strive to create one-of-a-kind jewelry. You may customize and add on any of their current items, from necklaces to bracelets, engagement rings to anniversary presents, milestone birthdays, and more. Each piece is meticulously designed and handcrafted at a reasonable cost. Use coupon code HilLesha15 to save 15% off!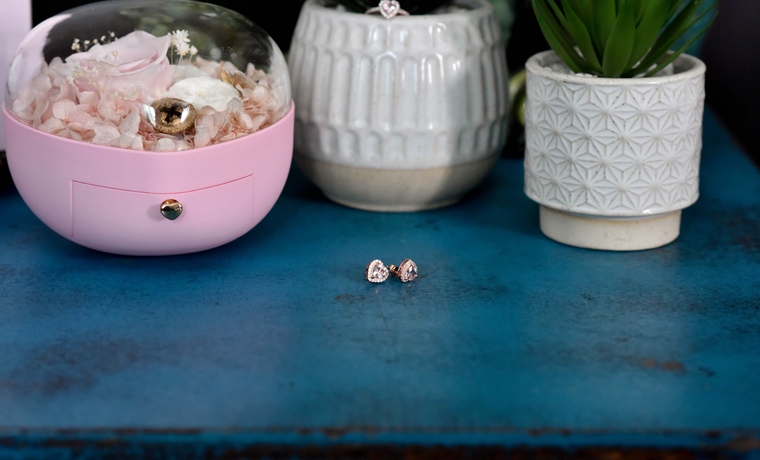 Quality is Everything
---
S925 Sterling Silver
This significantly improves the durability of your jewelry and make it more wear-resistant.
Brilliant and Durable Stone
They offer an excellent alternative to natural gemstones at affordable prices but with more durable quality.
Handcraft + Precision Manufacturing
Superior quality is provided with careful attention to details and style by a stellar team of expert jewelry artisans.